To have best wedding celebration it is customary to start timely preparation of wedding cards, as selecting and preparing a special marriage cards needs lot of time.  This particular task must begin at least 3 months before the big day.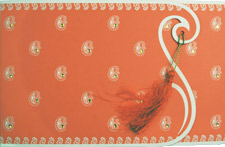 Wedding is regarded as very special and grand occasion which requires extensive planning while keeping in mind all the nitty-gritty involved in it. In wedding invitation card contains all the basic details about the marriage, so it becomes obvious to keep in mind all the minute details while printing the card.
This is very important because through the wedding cards guests are invited to the occasion and any wrong information in the card will lead to a lot of chaos and confusion. It not only creates problem for the invited guests and relatives but also for the host as without guests and close relatives marriage is never successful.
The invitation cards deliver all the basic information like the marriage venue, date, time and who is getting married. It also sets expectation and eagerness in the mind of guests who are invited to attend the celebration of the big day. In a way it can be said that invitation cards set the first impression of the special day, way before it has actually taken place.
It is relevant that cards must be impressive as it will make the guests to remember the function by them and guests may even preserve these cards for reference while designing an invitation card for themselves in the future. The bride and groom tend to prepare unique marriage cards based on their marriage theme, but sometimes the budget for the invitation cards are very limited, but still there are several ways to make them unique and special.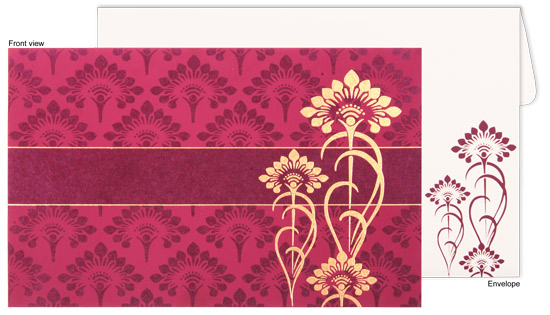 If proper planning along with timely initiative will always give good result in the form a special invitation card. It is vital that thoughtfulness must reflect in all the actions initiated to prepare a beautiful invitation.
With right scale of formality and the good choice of paper quality, design, color, printing technique and texture will give an impeccable invitation card with unique features. It is relevant that color and design combination must be perfect to create an invitation card which will show your status and grand festivity.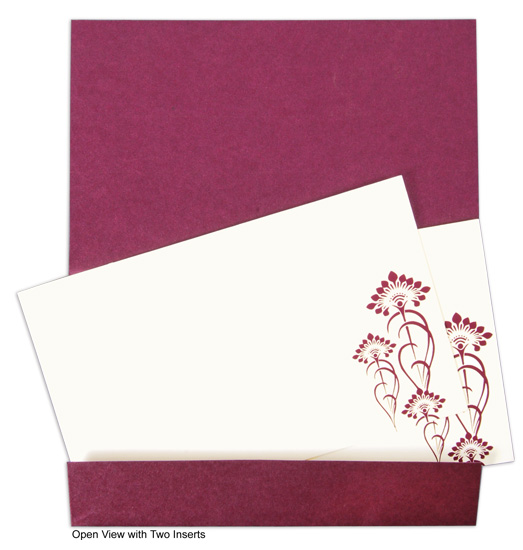 So, it important to start the timely preparation of the invitation card with looking into the allocated budget. The next process will be timely printing of invitation cards and distribution of cards to all the close friends and relatives. The above mentioned process of designing and preparing invitation card looks very simple rather it is very complex and time taking. So, timely initiation is very significant for having dream matrimonial celebration.