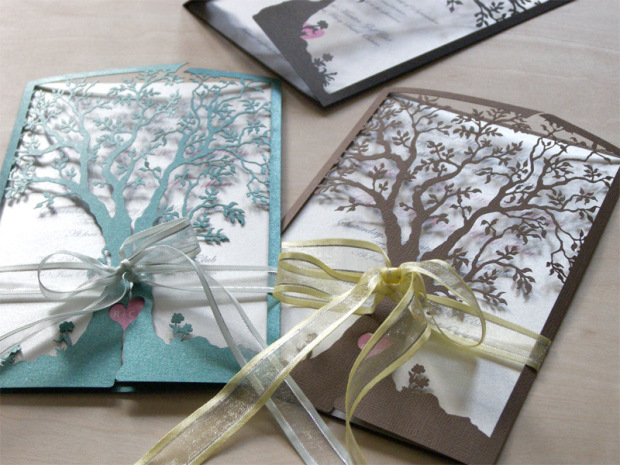 Wedding invitations are integral part of wedding bash. Through it you let your dear ones know about your wedding schedules. It helps your guests to earmark the day of your wedding in their daily programs.
There can be many ways to send a wedding invitation but an attractive wedding invitation not only etches a mark in the memory of the guest but reflects you aesthetic taste too. These days wedding invitations are designed in variety of ways. There are wedding invitations to match your wedding location, some matching your wedding theme. An endless choice but we might help you in your choice. Here are some for you to choose from.
Wooden Feel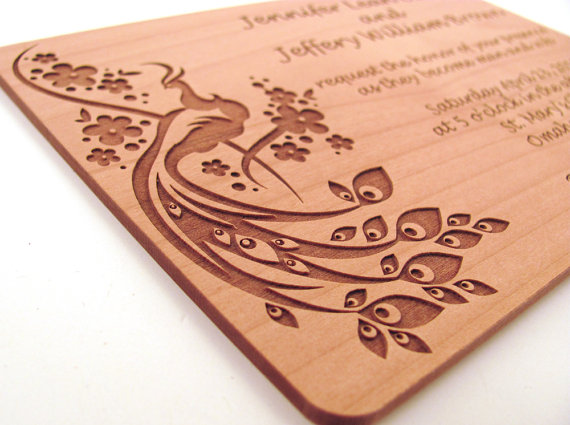 Planning for a wedding outdoors. Invitations with wooden feel are the best option. An invitation with wooden feel shows your love for nature as reflected in your choice of venue. Giving a distinct look it can also serve as a memorabilia for your family and friends.
Dual Designed
As evident from the title, these invitations have different designs at front and back of it. They can be printed attractively with eye catching designs on a simple card sheet or on a recycled matte paper in vibrant colors and lovely fonts.
Boutique Look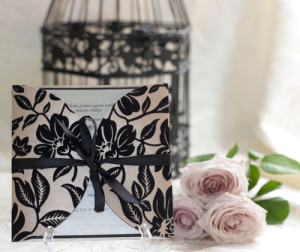 As evident from the name unique wedding invitations are for weddings held at stately homes or locations which have a prestige and glamour attached to them. These are both elegant and simple in looks. Wrapped in a parcel with a belly band ribbon and tag they give a distinct look.
Polka Dotted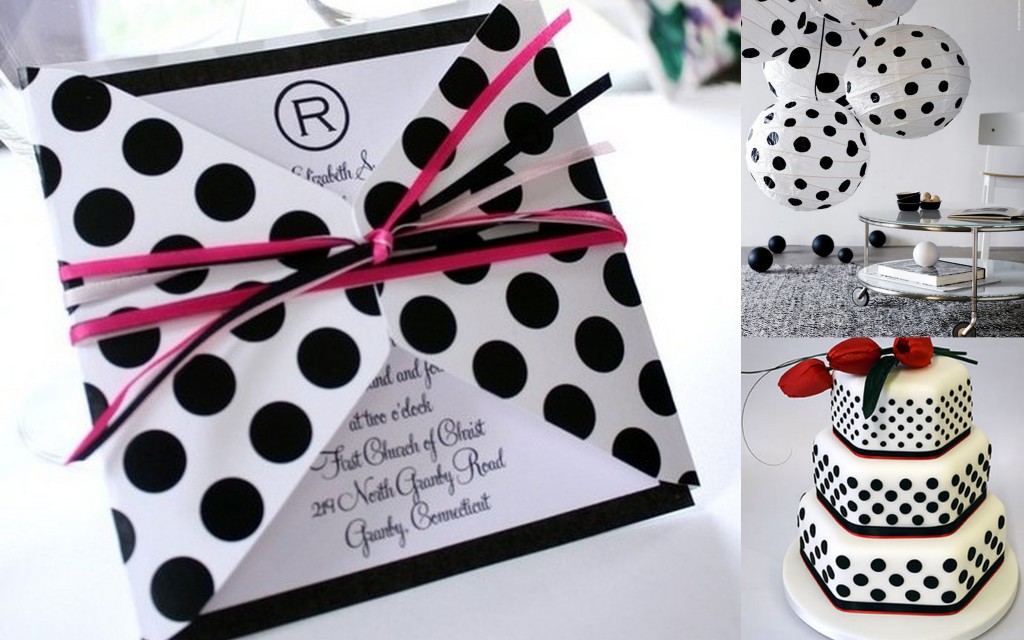 Polka dots' being a hot trend in fabric designs this season has caught the fancy of card designers too. Perfect for almost all events of wedding, polka dots' wedding cards display a quirky look.
Pocket Fold Design
When it comes to wedding extended for many days and lot of wedding with many events in its fold, choosing a pocket fold wedding invitation will be an ideal choice. Since a lot of information is to be shared in such weddings a lot of inserts including directions, location of venue, availability of transport etc. can be incorporated in it.
Custom Designing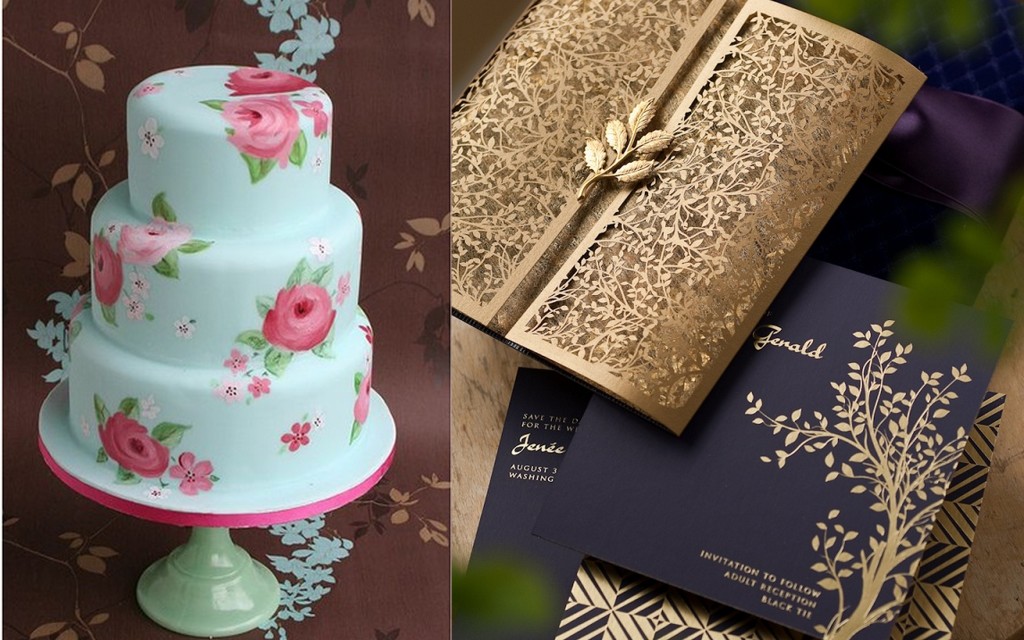 Custom designed invitations portray your creativity. They come in printable form which gives would be couple to display their creative freedom in designing and choice of paper. Unconventional designs adorn them and non paper material as fabric or wood can be used for printing.
Ribbon Tied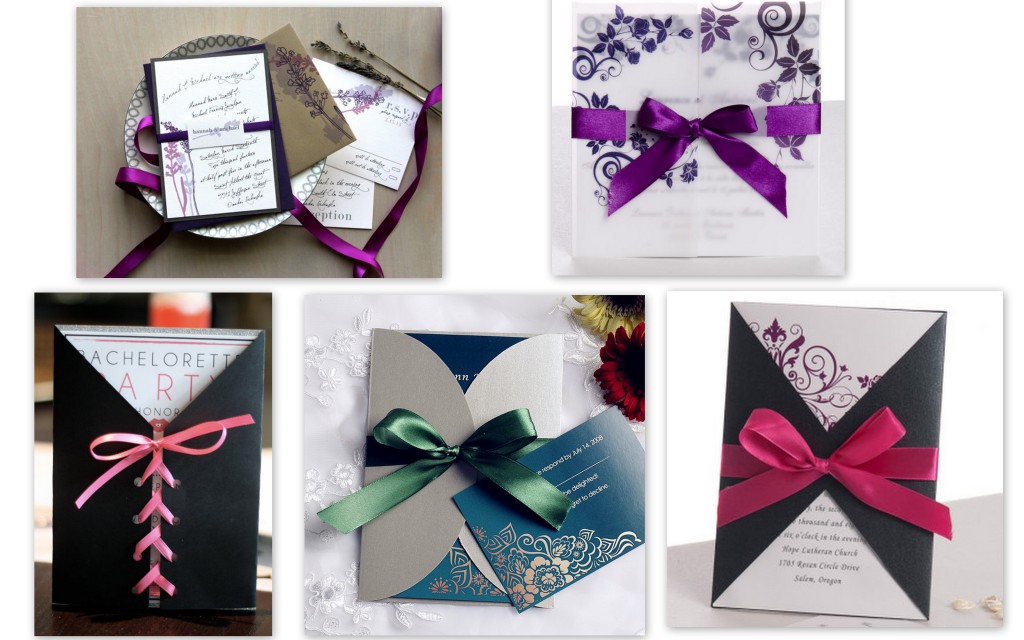 An unconventional couple can go for these types of invitations with front page displaying a monogram and invitation and inserts all tied with a ribbon to give an elegant view. It is helpful to provide a lot of information to the guests.
Country look
If the couple plans to get to country side for wedding then invitation having fillers of cow, barn tractors or a hilly back drop are ideal for the same. These invitations with rustic look are suited to theme of barn wedding.
Iconographic
Chandelier is a chic motif these days and decorating wedding invitations with it gives elegance to them. There is multitude of colors from Sauvé to Bright to choose from. A right choice for glamorous couple.
Royal Look

Blush accents and ornate font imparting royal look on a wedding invitation sets the motion for a Royal theme wedding. In line with the royals this understated design can be highlighted with bride and grooms' names in large fonts.