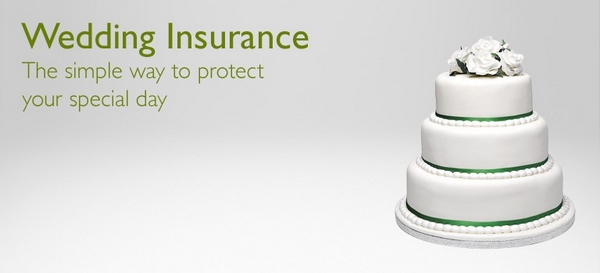 Hope my posts are intriguing enough …… My new post on wedding insurance providers insights on wedding insurance. A new term recently coined for to avert any disaster on your D-day. A contingency can happen anytime if the wedding planning goes haywire. From a sudden cancellation to stealing of gifts can spoil your mood and peace of mind.
But what is wedding insurance, how it works. Here is the inside scoop.
Basically, wedding insurance is a policy that financially protects your wedding and covers it against any mishap or misfortune. Sometimes circumstances beyond one's control damages the whole occasion, but here comes the role of wedding insurance provider, as they reimburse the cost incurred.  For example, Mark and Rebecca spend months planning their winter wedding. But on wedding day, their reception location is made unapproachable by a snowstorm. With the right insurance policy, the couple postponed their wedding and receive every penny they lost (less the deductible) — including money for the cake, invites, attire, catering and non-refundable deposits for ceremony musicians, floral designer, and other vendors related to their dream wedding.

Generally, a basic wedding insurance policy covers loss of videos, photos, attire, presents and rings usually costs anywhere around $125 to $500, pertaining to wedding cover-ups.  Do we really need a wedding insurance, a tricky question I guess? Before you go for wedding insurance, check with your each of your dealer to see how well they're covered — your reception site or your caterer may already have their own insurance, so you don't pay beyond the coverage amount out of your own pocket. Take a copy of your dealer's insurance policy and then look for area in which you are not covered.
Now the main question before us is what is usually covered in wedding insurance. A specific maximum amount is fixed which can be claimed on various sections consisting from problem with the vendor, wedding location, caterers, and weather. A relevant point being deductions are applicable to all the sections mentioned. Now raises the question how I am going to choose a specific insurance for my wedding day. Various insurance providers are available in the market to cover up your dream wedding. Put an effort in finding out how much you are going to spend on each wedding item, then figure out a policy that covers everything on your list at the correct total for each individual item.
Here comes the most relevant part, if misfortune strikes call up your insurer, with your policy number, keeps it handy. Make sure you do it instantly as most insurers instruct that you must let them know within a set time frame, usually within a one month's time after the event.
Hope, everyone knows "A change of heart" or "A cold feet" before the marriage is not covered in wedding insurance policy.  Every wedding and insurance policy are different, so make sure you and beloved understand all the nuts and bolts of the policy, before actually going for it.