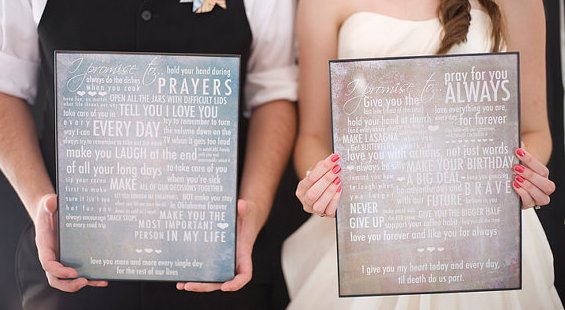 "That was so cute; love!"
"You brought a lump in my throat"
No matter how many times you have expressed your love before, the vows enamored on the wedding day are tricked with a certain magic that can melt anyone's heart. The wedding wordings shall always be preserved and cherished by the couple throughout. Hence, presenting them with passion and amour becomes a call for the moment. But, don't get strained if you are not able to scribble your wedding vows. Here are a few tips that might help you in coming out of this dilemma:
Who doesn't love surprises?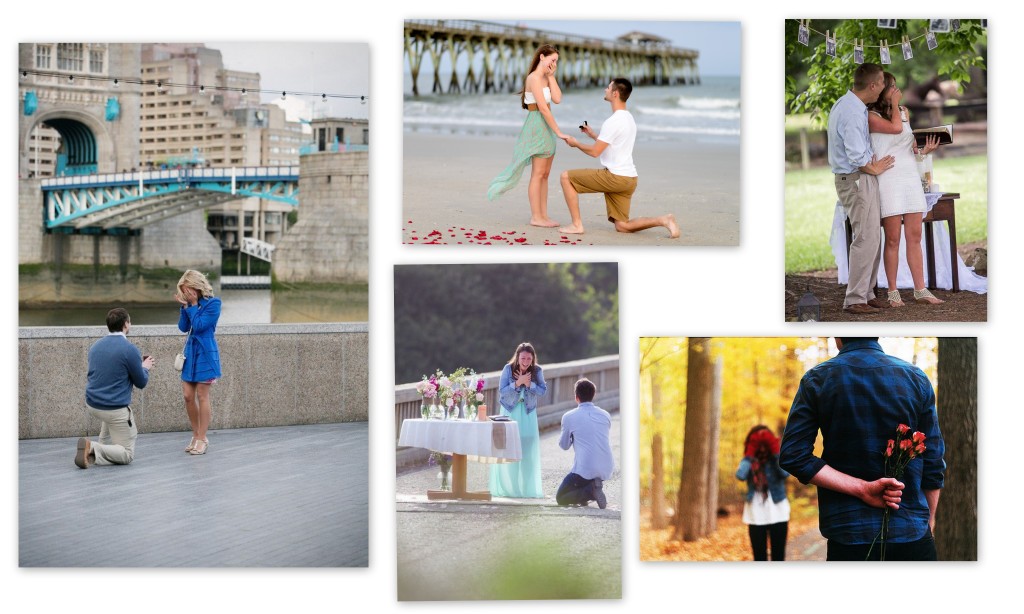 It takes a few minutes to proclaim but the impact lasts forever. So, do try being different. A self composed poem or a song can be your bosom buddy. Just ink whatever comes to your mind; your partner will love it all. If you are an audience friendly kind of a person who can face the big bunch with fearlessness, then – Dance while exchanging the vows. Yes, I am serious!
Now; when you speak, speak directly from the heart and with a smile. That will be enough to carve your way to the bull's eye. To get a better understanding, refer the exemplary vows-
"After since I met you my life began,
Never thought I would ever meet such a perfect man
You are the one my eyes were searching for
With the passage of time I started loving you more and more……"
Don't miss the chance! Pour out all that you feel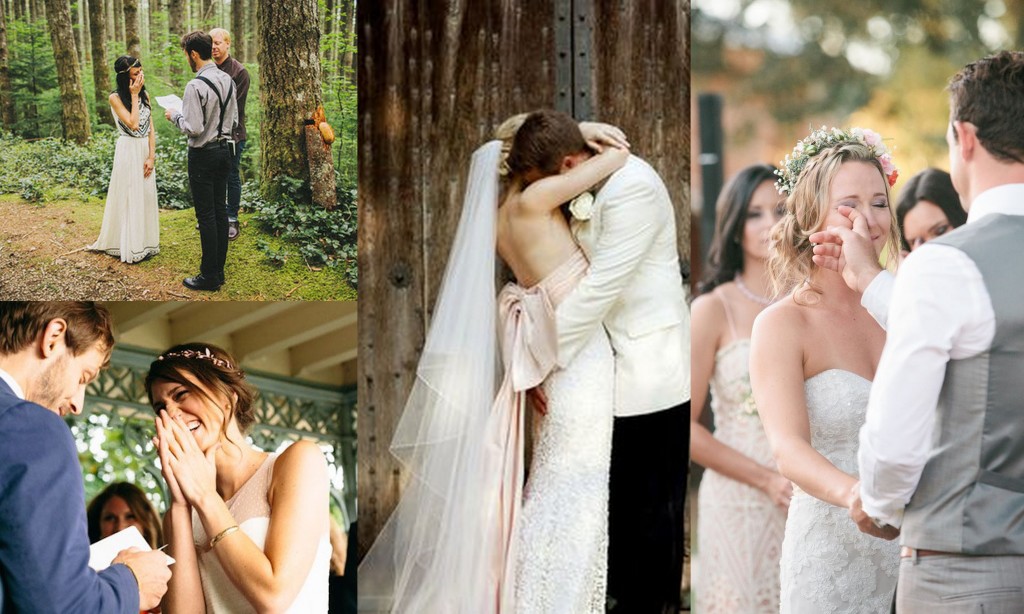 This tip comes together with a warning "Your make-up at your own risk". If you are OK with shedding tears out of joy on your wedding day, then go ahead. Fill the aura with romance; give wings to your heart and SPEAK UP. To write heartfelt vows, a proper home work is must; read a lot and be inspired. Second is" brain storming round"- ask questions to your own self. When and where you first met? How do you feel for each other? Why do you want to marry each other?
The answers of these questions will help you in constructing your piece of writing. Last but not the least be confident and luscious when you speak your words of love.
"I promise to care for you, I promise to be by your side always, I promise to hear your adventure stories even when I am half asleep, I promise to hold your hand forever and I promise to keep our love fresh and alive throughout…."
Being crazy isn't a crime, go for funny wedding vows. No problem!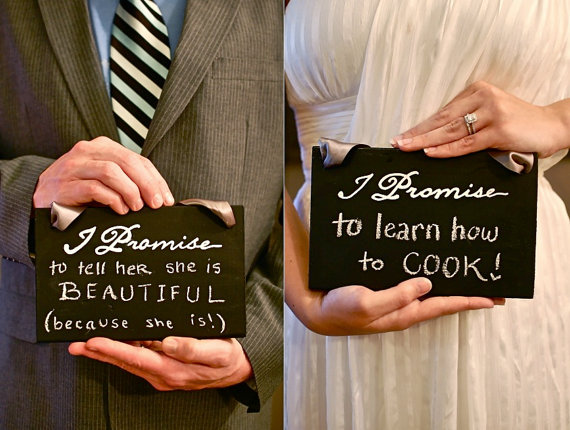 "Laughter is the secret of a long life and laughing together is the secret of a long-lasting relationship." Spread joys and smiles by showering your funny wedding vows. It can relate to your love with sports and fashion, animals or anything.
"I vow to love you and care for you more than my credit cards. No matter how useful they are!"
Do not forget to keep a fair copy of the vow for yourself. You can get it framed or laminated as your souvenir of love.
All the best!!