For sure, everyone must have seen the movie "Pirates of the Caribbean" and the success of this movie has made pirate theme a much admired theme of celebrating the wedding day. At the same time, it is now also being used for designing Christian marriage invites, which is graceful and unique in all respects. In case, you don't desire a traditional marriage, then you can very easily plan a thematic big day based on the Pirates of the Caribbean theme. It is also possible for you to plan your wedding in the Caribbean's and inform your guests with Vintage Pirate themed wedding invitation cards. As we all know, the wedding invitation card is the first thing that guests see and gives them the first clue about your special day.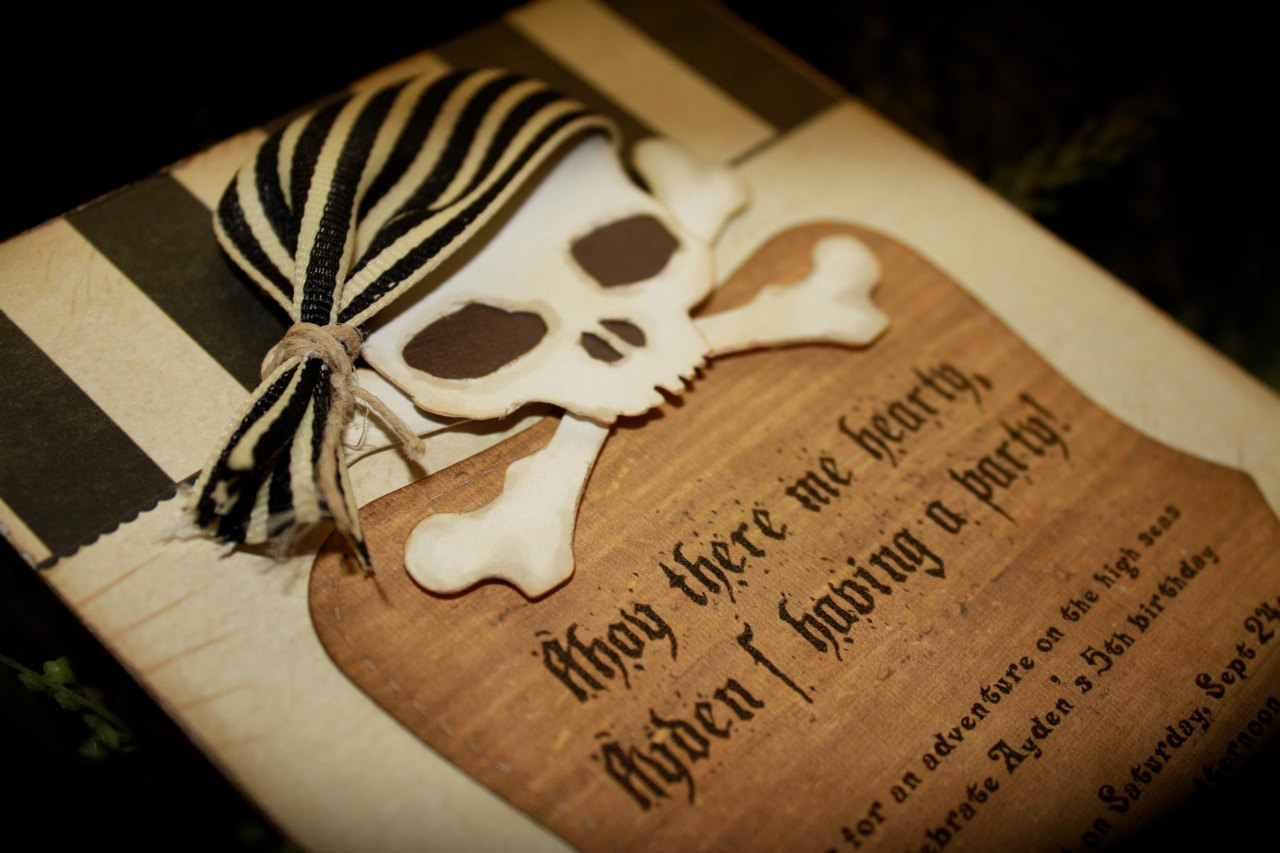 The colors, the designs and the style of your invitations will act as a signboard for your guests to think about the theme of your big day. If you like stories related to pirates then you can add them to your wedding invitations with respect to designs and patterns. Now you have 2 options by which you can very easily create and personalize them to add glamour to this wonderful occasion. One is you can order these wedding invites from a website that makes custom made wedding invitations. The second is making them yourself based on your creativity and liking. The wedding invitations can be made in the form of a treasure map wherein you can ask your guests to go for a treasure map hunt. This will be absolute fun. These pirate themed wedding invitation cards can also consist of a map giving information about the location of your special day. It is surely an extraordinary idea to announce your wedding in a grand and mysterious manner.
Another appealing idea can be to use bottles for the invitations wherein you can put messages in the bottle wedding invitation along with a pirate's flag on it. At the same time, you can also select wedding invitation cards with pirate symbols like a pirate groom, a pirate wooden leg, a black flag with skull and many more. There are also various types of designs available in the market, for example pirate treasure, pirate ship and many other designs that can be selected based on your preference and budget. Nowadays, the map and vintage styled wedding invitation for pirate theme weddings are very popular all across the globe.
You can now very easily order these vintage themed pirate wedding invitations from many online wedding card vendors. These vendors can very easily personalize the card based on your requirement and wedding theme. Each and every couple wants to add uniqueness to their special day then why not choose vintage themed pirate wedding invitations……..
In case, you have more information about vintage pirate themed wedding invitation are already utilized them for celebrating the most auspicious occasion of your life then do share your valuable comments and ideas with us.