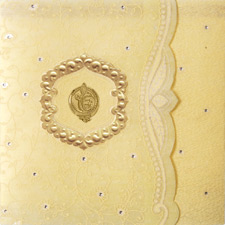 Sikh Marriage invitations are example of Sikh wedding celebrations and happiness. No marriage is successful without the presence of the relatives and for inviting your loved ones and guests "Wedding invitation cards" is the perfect medium. It provides all the basic information about the venue, date and time of the bridal ceremony. Sikh bridal ceremony is a big affair and when it comes to fun it is a guaranteed entertainment where each guest will participate in the dance and will enjoy it to the core of his or heart.
Sikh wedding cards are unique similar to their wedding style. Generally these cards are made of distinctive features like expensive and stylish paper which are handmade paper and velvet. The designs are also unique as kundans and other imported materials are used in the cards to give it a stylish look. The patterns are also elegant and importance is given to the fonts which are used in these cards to match the wedding theme. This type of font used in the card gives it a special look and are very common in Sikh invitations. Sikh also has the tradition of adding poetry and verses which are penned by the family members.
You can also found some cards which have the pictures of bride and broom along with their family members. As per the tradition of Sikh, the cards are personally delivered to the guests along with sweet boxes is still continuing.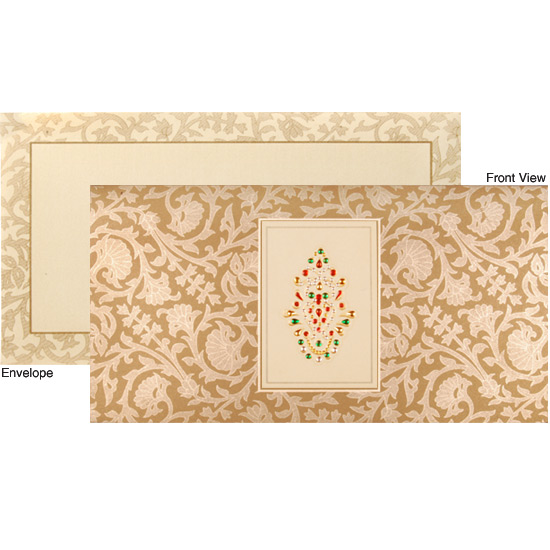 The Sikh wedding is not only limited to celebration and fun at the same time vital importance is given for selecting an extraordinary Wedding Invitations which symbolizes the same fun. Many online wedding card portals are available in the market which gives a wide collection of invitation cards, but one name 123weddingcards always stands out for its impeccable designs and beautiful colors.
At 123wedding cards the Sikh wedding invitations are designed keeping in mind the recent trends which are very popular. We also lay emphasis on wordings and fonts to show your emotions to loved ones, as we know your desire for reaching each and every heart that you love to attend your big day. Our section on wedding accessories like RSVP cards, save the date, Program books, Place cards, Menu cards and many more adds compliment to your wedding invitation folder giving it a redefined grace as per your marriage theme. Your special day is incomplete without our aesthetically designed invitation card, so browse in to the world of memories.