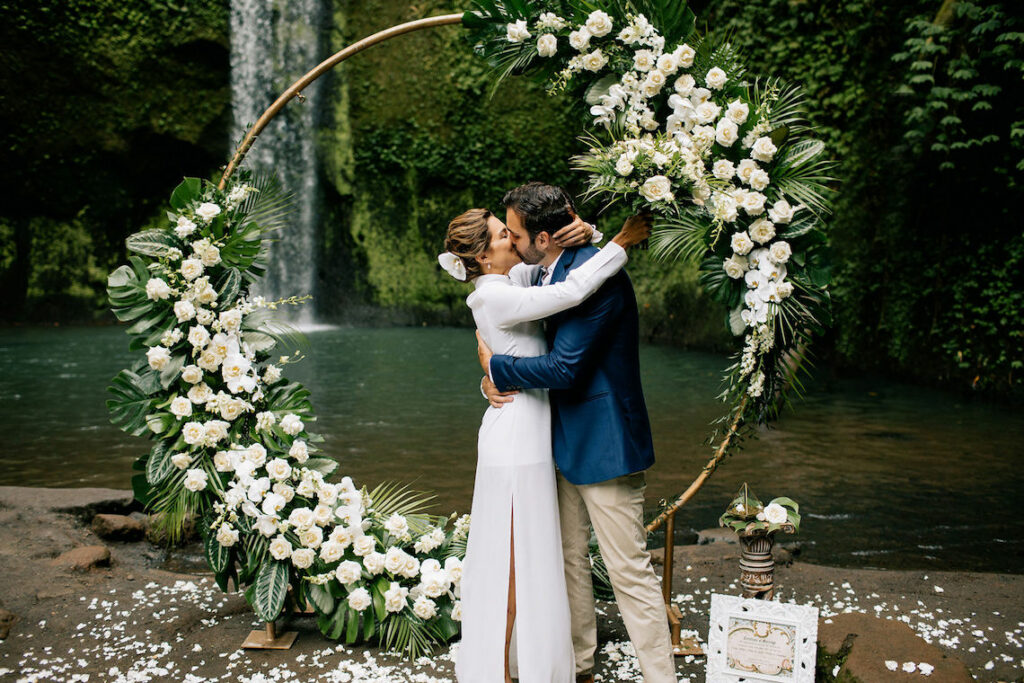 After getting struck by the Corona Virus pandemic for almost a year, the wedding industry is finally taking a flight to growth once again. Amidst this, it becomes essential that we tell you about the wedding trends prediction for 2021.
We cannot overlook the onset of the pandemic and the way it has affected the ecosystem of the wedding industry. In this blog post today, we will discuss new wedding trends, new experiences, and novel elements that aesthetically capture every couple's new beginning.
According to Amy Shey, the founder of the Chandelier Events, Weddings are not stopping ever, and the industry gets to introduced to the newest trends every year.
Amy further said, "Weddings aren't stopping. And trends are born of necessity. For example: When I got married, save-the-dates weren't a thing. Now, we're seeing the need for change-the-dates too. As couples increasingly marry the necessity with the new, we welcome 2021 wedding trends as it's coupled with the Year of Intentionality."
So, let's skip our chit chat and start understanding the latest wedding trends prediction for 2021.
6 Best Wedding Trends Prediction for 2021
Weekday Weddings
The first in the wedding trends prediction for 2021 is the trend of having weddings over weekdays. The wedding season is almost upon us, and that leaves a very slim chance of the availability of wedding vendors.
Therefore, having a nuptial organized on weekdays will give couples a window to have their weddings at their dream destinations and hired their favorite wedding planners.
The best part of the weekdays wedding is that you can save money and also help the wedding professionals to survive in the pandemic hit the world.
Outdoor Weddings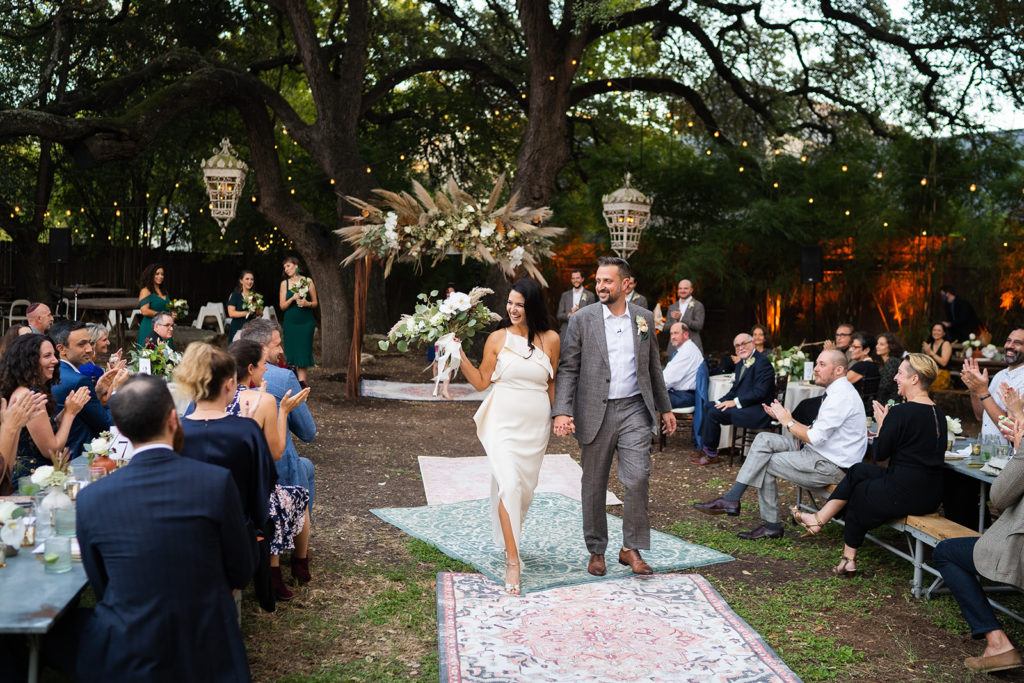 During pandemics and lockdown, we all were stuck in our homes. Going outside was not a choice for us. But subtly, things are coming back on track, and people are more inclining towards outdoor weddings. And because of this reason, we have included this factor included in our list of top wedding trend predictions for 2021.
According to a report by The Brides, Couples in 2021 are turning wedding celebrations especially outdoor events for safety's sake.
Another reason to have an outdoor wedding is that it will offer you plenty of options to organize your weddings keeping in mind the protocols of social distancing.
Wedding Trends Prediction of Intimate Ceremonies
Things are not okay completely, Covid-19 is still lingering over us, and amidst this, it is not advisable to organize a wedding on a large scale.
The advent of the pandemic has given rise to the trends of informal, intimate, and small wedding ceremonies that we think is okay, that rather than calling all, you celebrate the function with those who matter to you the most.
This wedding trend prediction of 2021 is also known as intimate ceremonies or micro weddings. The trend of micro wedding is being embraced by couples all over the world.
Under this, you celebrate your day with the closest people of yours. Generally, the list of wedding guests ranges from 25 to 30, give and take.
Since micro weddings have also opened a way to save lots of budgets, you can spend the amount on the things that matter to you the most, which otherwise you would have sacrificed due to budget constraints.
Live Streaming
The weddings industry after covid-19 has evolved a lot over the past few years. We would thank technological evolution, which made the wedding industry more alluring.
Thanks to technology that has paved the path to organizing digitally-driven nuptials. And one of the recent technology that has been an integral part of the wedding industry is live streaming.
To record a wedding and waiting for its DVDs to watch is so old school. Today, with a live streaming facility you can showcase the grandeur of your wedding day to the guests, who couldn't come to your wedding due to pandemic or other reasons.
Wedding trend predictions for 2021 include virtual wedding. Here are few things you could keep in mind while going for the one:
Assemble your virtual team
Choose the right platform (Google Meet, Zoom Conferencing, etc.)
Send out e-invites.
Make a playlist of your feel-good music.
Decorate and dress up
Tents and Twinkly Lights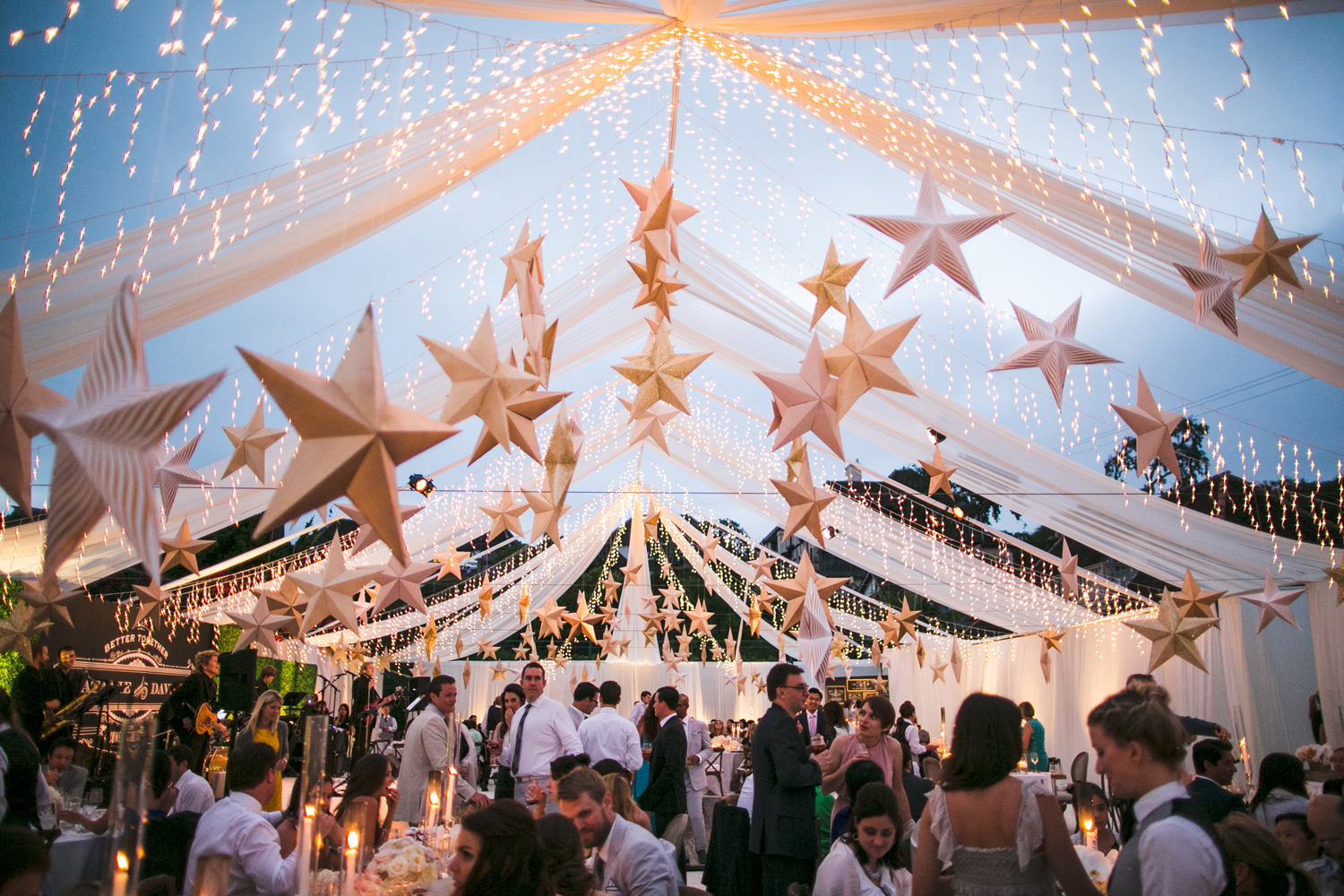 We have discussed above that the demand for outdoor weddings is surging for the past few years. The rise in demand leads to our next wedding trend prediction for 2021, and it is the twinkly lights and wedding tents.
Both wedding trends and mood lightning will bring a romantic and airy ambience to every ceremony.
Jove Meyer from the Jove Meyer Events says, "Couples are leaning into nature and fresh air in ways they did not in the past. In 2021 and moving forward, outdoor weddings will be on-trend as they're also safer for guests and vendors. Tented weddings are the new ballroom."
While we are predicting the wedding trends for 2021, we should also advise you to discuss the details with your wedding planner for having whimsical wedding tents and shimmery lighting options that would deliver the ambience as you expected.
Top wedding trends for tents are as follows:
Wedding tents with exquisite floral entrances.
Wedding trends with suspended flowers.
Swings in the wedding tents.
Tall Pampas Grass Centerpieces.
Boho rattan light chandeliers.
Wedding tents with string lights.
Illuminated tree centerpiece, and many more
Prediction of Wedding Invitation Trends
Wedding invitations are pivotal for any marriage. It's the new year, and we should not avoid this essential element from our list of best wedding trends prediction for 2021.
Since the micro wedding trends are in a rage, it gives couples to go for something innovative and creative for their wedding cards.
Whether you are planning for a boho celebration or a formal party, there is a wedding invitation trend that suits best with your wedding style.
Some of the top predictions for the wedding invitation cards are as follows:
Use of purple wedding cards with their different shades such as lavender, indigo, plum, etc.
Use eco-friendly materials by using a recycled card with vegetable-based inks.
You can also choose minimalism for an elevated experience.
Water color-based cards are in demand but try to make them edgy with moodier hues.
Going for celestial wedding invitations is also on our wedding trend prediction 2021 list. Try to be innovative with the use of stars, clouds, the moon, etc.
Commission a bespoke illustration or graphic. It will trend in the wedding industry very soon.
Go for subtle embellishments that elevate your wedding stationery looks.
List of Bonus Wedding Trends Prediction 2021
Adventurous runaway elopement
Live streaming proposals and weddings
Trending wedding hashtags
Minimonies and micro weddings
Mini dresses
Extravagant fashion
Eco-friendly weddings
Alternative engagement rings
Flexible budgets
Fashionable masks, bridal gloves, and PPE for Covid-19-free wedding
Exclusive online shopping
Roadtrip honeymoons.