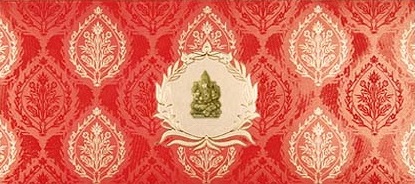 Planning a wedding requires deep thinking with proper attention towards sections like wedding cake, the blossoms, the band, the venue, and the dress. Within the feverish race to set everything perfect, marrying couples create two common mistakes with invitations either they let marriage invitation wander off within the shuffle or pay more than they can afford for it. Here are some of the ideas to choose matrimonial invitation cards.
Believe in your own style –Wedding planners always suggest selecting wedding invitations which reflect your marriage theme and style. The invitations always give the first impression about the marriage to the guests who are invited and it will tell them about what to anticipate. A formal marriage should have a more elegant invitation, while for a casual wedding simple invitation cards can do wonder.
Ponder over your budget- Always keep in mind the price before buying anything and think over the budget. I know you don't want to pay a large chunk of your money on a fancy engraved invitation only to find that you can't afford the dress or the wedding cake. Always remember that if you can save some amount from your budget allocated to invitation card, you can use the leftover money on other parts of your special day.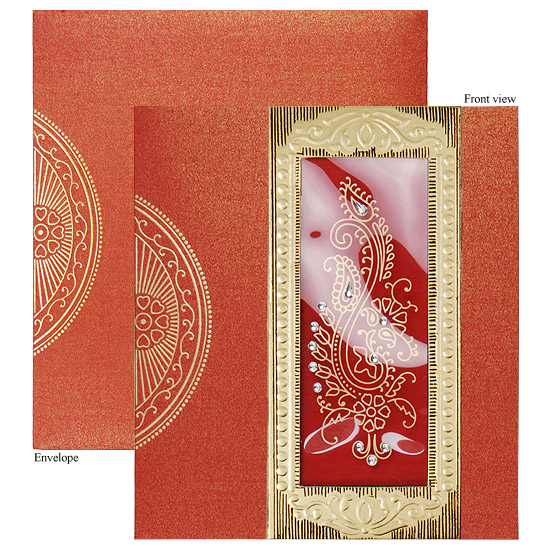 Always negotiate- First and the foremost thing are to never buy wedding invitation cards without comparing the price from various stationery or online store. Please check out different places before buying, including the local shops and online websites. If you have printing options available at your home, you can also print them as per your requirement and need.
Prefer online Shopping – I would suggest buying online wedding invitations, rather then from stationery shop. At online stores along with the invitation cards you can also find large variety of add on cards like RSVP cards, save-the-date cards, thank you cards, table-place cards and other wedding accessories.  The wedding accessories include money envelops, envelop seals, carry bags and many more items.
Decide on types- The marriage invitation cards differ as per the religion and their traditions. With incessant innovation, various online vendors have come up with beautiful designs and versatile patterns. They not only match your marriage theme but also your budget. There are many different types of wedding invitations like scroll invitations, designer invitations, single fold invitation card and many more.
The above mentioned features will surely help out in deciding the right invitation card for perfect marriage celebration.