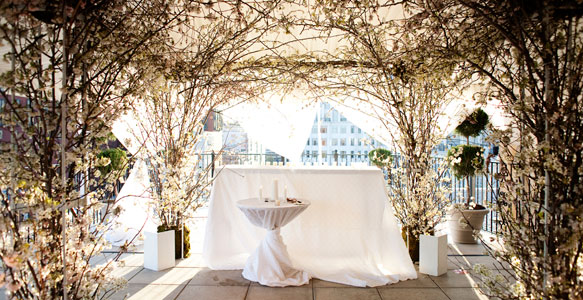 You are tying the knot, have the ring, the dress and the girl whom you love the most, but where to do it. You are not sure, mind-boggling issue; your blogger friend came to your rescue. Sharing a brief info on the top 5 wedding destinations on which you can plan your dream destination wedding.
Consider these viable options for your dream wedding to make it perfect.
5. El Tamarindo Resort in Manzanillo, Mexico, located 40 minutes drive from Manzanillo airport. From Puerto Vallarta its 3 hours journey, nestled in between ravines, beaches and forest. It not only provides facilities like mountain biking, sailboats, as well as championship style golf course overlooking the blue ocean. The resort offers 29 beautifully designed villas with marble finishing Jacuzzi, private outer space with private pool. It has impeccable spa facilities making you relax before your dream wedding day.
4. Keawala'i Congregational Church on Makena Beach in Maui, Hawaii. It is one of the oldest churches on the island which was founded in 1832, the congregation works to preserve its Hawaiian heritage in the church's work and mission in every possible manner. I will suggest scheduling your wedding in the late afternoon, when the sun will be setting over the beach, providing a lovely backdrop for your photos and wedding. It is famous for its uniqueness and has charm of its own.
3. Ngorongoro Crater, Tanzania is the world's largest unbroken caldera. If you can time your wedding during the Great Migration, you'll get to see these exotic animals en masse. The Lodge can serve 60 guests, and your wedding can be held in the crater itself or overlooking Lake Eyasi. Each suite includes a personal butler for an added level of luxury.
2. Villa D'Este near Lake Como, Italy is a 16th century castle surrounded by Lakeside gardens giving it glimpse of heaven on earth. It is one of the world's most exclusive hotels; the Villa D'Este hosts celebrities all around the world naming a few like Madonna, Mark Twain. The Renaissance Gardens provide a dramatic backdrop for wedding photos, and each of the 152 rooms features period oil paintings and furniture. On one side there were Lake Como crystal waters on the other the wonderful architectural frame of Italian Style Gardens of Villa d'Este made of mosaic, statues, and fountains perfectly shaped.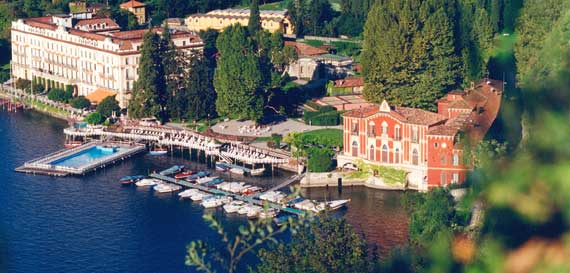 1. Finally, the number one spot for a romantic dream wedding near a beach can come true with The Wakaya Club in Fiji. This luxurious resort offers a 12-to-1 ratio of staff to guests, and you can hold your wedding on the beach or at the small village church. The entire island can host only 12 couples, giving you a completely private event. Even the most basic huts, called bures, have a wet bar, a private garden, and two private decks. If you upgrade to the governor's bure, you'll get a private Jacuzzi, a private garden complete with waterfall, and an open-air shower stall adding more style for your wedding.
Exotic destinations for your dream wedding are decoded with this article. Let your dreams fly with the location you choose for grandiose wedding style with affordable wedding invitations you select.