Often in our lifetime, there comes a moment when we have to share our happiness with our friends and family. The moments of happiness are very special and it is so not right if you celebrate those moments without your loved ones. Are you also having a moment of happiness to share with your loved ones? Do you have any news that you want to make an announcement with the announcement cards? 
If you do, then do come to 123WeddingCards.
No matter whatever the occasion is, 123WeddingCards is always here to make your occasions grander and memorable, with its wide range of announcement cards.
With our new range of announcement cards, we bring to you a wide range of options to create personalized announcements. We offer are the perfect amalgamation of different elements that include personalized wordings, gorgeous fonts, superior quality paper, and a wide spectrum of designs and colors.
So if you are having an announcement for a housewarming or if you want to memorialize special loved ones. We are always here round the clock with our newly introduced announcement invitations' range to share your message effectively with your loved ones.
Let everyone know that you are going to share your happiness with them like never before. From party cards to holiday cards and from pregnancy cards to wedding invitation, we cover all the minor and major events which we all have once in our lifetime.
Below are mentioned some of the significant announcement cards that 123WeddingCards brings to you through its newly introduced announcement cards range.
Save The Date Announcement Cards
By now, you must have finalized the date of your wedding. Now is the time you spread the word and let your friends and family know that you soon are going to bound in a conjugal relationship.
And what's a better way to do that, than by sending the save the date announcement cards which are recently introduced by 123WeddingCards.
The best part is, you can personalize your save the date announcement invitations according to the need, tone, and style of your occasion.
Birth announcement cards
The wait for the soon-to-be-born baby is the most exciting period of anyone's life. Everyone eagerly waits for the moment when a baby boy or a baby girl arrives in your arm and everyone together can celebrate that precious moment.
But what is the best way to announce this big news, of course, the newly introduced announcement invites by 123WeddingCards.
Our wide range of birth announcement cards comes with a wide range of customizing options that allow you to upload a photo of your little one. The photo invitations by 123weddingcards.com also enable you to share a baby's brand new name and birthday with a choice of fonts and colors.
From the announcement of a baby boy to baby girl to twin birth announcements, we have got your cover every time.
Moving event invitations
Having a dream home, a well-settled life is a dream for many. So when you move to your new home, be it another county, a different city, a farm country, or out to the suburbs – always let your near and dear ones know your new destination where they could reach you.
Dig your favorite card from our pool of choicest custom moving announcement cards at an affordable price.
With our personal moving event invitation, you can also upload a beautiful image of your house. And doubles the excitement for your guests gives them one more reason to visit your moving event.
Graduation party invitations
Whether a child gets graduated from his or her kindergarten or if they have become college graduates, being a graduate is not a small event.
It is always important to share your happiness with our graduation party invitations. Include your teachers, friends, and family in your biggest academic success by sending them meticulously designed graduation event cards.
The graduation cards are available in different styles, designs, colors, and fonts ranging from bold to italic to striking classic.
You can also emboss your graduation photos on your announcement cards and show that iconic moment to your family.
Engagement Party Invitation Cards
In the series of newly introduced announcement cards, we also bring a plethora of engagement party invitation cards.
Our engagement announcement invitations are prepared keeping the requirements of contemporary couples who wants everything to be charming with subtleness.
It's time to show off your style with 123weddingcards.com by including your charming photographs in custom announcement cards. Which come in different colors, backgrounds, fonts, and wordings. 
Holiday cards announcement invites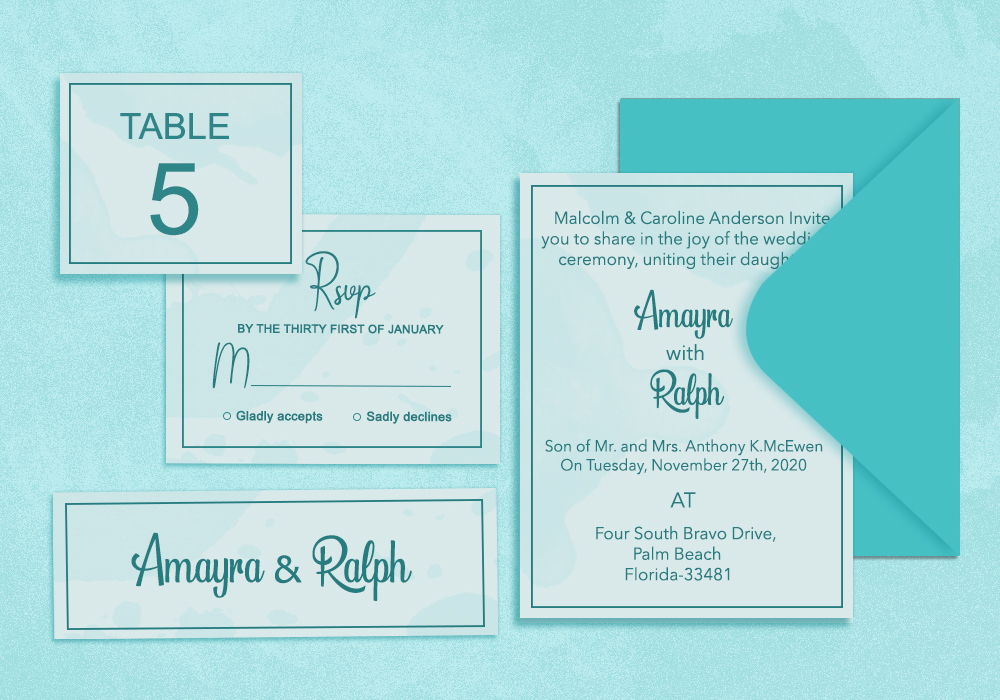 Holidays come with the most memorable time which we all eagerly waiting for. Throw an extravagant holiday party this season and what's the better way to announce it than sending holiday cards.
Every country across the globe has its holiday list. European countries have Christmas, Easter, and New Year holidays. Whereas Asian countries such as Pakistan and Afghanistan have holidays on Islamic days such as Eid. And India there are different holiday occasions such as Diwali, Holi, Dussehra, and Navratra to name a few.
Each piece of holiday invitation designed at 123weddingcards.com is available with a plethora of beautiful designs.
We are serving custom holiday party invitations for the past several years to our clientele globe across. We possess the experience of understanding the requirements of clients and deliver them a user-centric solution.
Our pool of holiday invitations includes holidays such as Christmas, Halloween, Hanukkah, Thanksgiving, the 4th of July, and many more.
Final Words
Announcements are always special, whether it is about new arrival or someone's closed departure. You can always count on our announcement cards as we create a perfect and user-specific product.
We hope that with our party cards, holiday cards, personal cards. Custom cards range we would be able to make your special moment more memorable.
Our personalized invitations allow you to upload your photo which gives a distinctive look to your occasion cards.