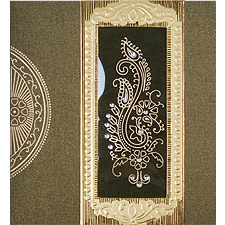 Marriage invitation cards are known for their charm and exclusivity all around the world. Every religion follows their traditions and each marriage is different in terms of uniqueness and simplicity. Wedding card is the first step in planning and conceptualizing a matrimonial ceremony. For every ceremony in marriage planning and preparations are to be done much before the actual big day. As we all know guests and relatives that are invited to attend the special day are treated as god and without their blessing the ceremony remains partial thus celebration is incomplete without their presence in the marriage.  So it is important to design special invitations keeping in mind the theme of the marriage.
While selecting a card budget and pricing issues always needs to be kept in mind because people always tend to select and buy cards which are out of range.  For this it is important you search a reputed online vendor as quality and pricing always play an important role in ordering a particular invitation card.
The designs in the invitation cards include all types of religious and traditional symbols which make it royal and elegant. Always choose a vendor who gives you customization facility as it helps in creating a invitation card as per the need, requirement and preference.
The online wedding portal 123weddingcards.com is the perfect place to select and design your wedding invitation cards, as it gives you customization option along with impeccable designs and colors. Looking for an invitation cards to have a royal and distinguished marriage the only place is the above mentioned online portal. It gives you unique designs which are magnificent in terms of designs, colors and textures. It gives you ample options with high quality designs and colors and every wedding invitation cards is designed keeping in the religious and cultural ethics that can be matched as per all the religions all around the world.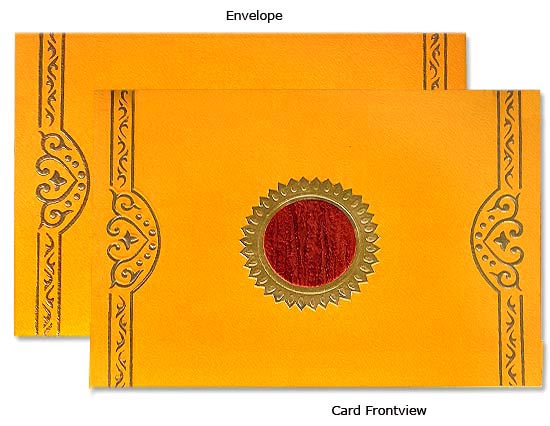 I know you will find a large number of online marriage card vendors but this particular vendor is known for operational excellence and timely delivery of invitation cards. At the same time the customization option gives you all the freedom to select your shade, color and design to make your dram a reality. It strives for giving best online shopping experience with secure payment plan and worldwide delivery.
It also gives you a large variety of designs in the catalogues in order to help in selecting invitation card as per design, color and texture. Another good thing about this website is that prices are also mentioned there so that you can estimate your budget and feasibility.