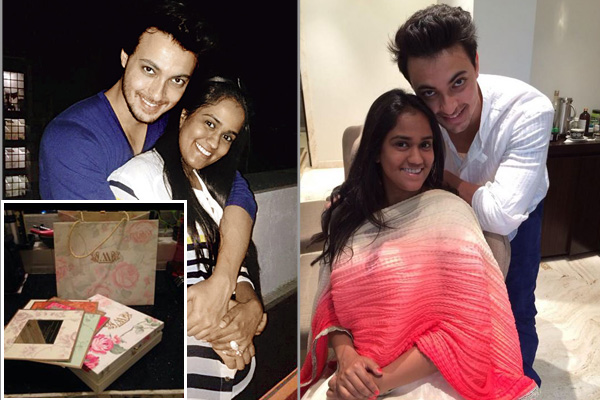 Wedding of Arpita Khan, the sister of famous Bollywood actor Salman Khan is going to take on 18 November 2014 wherein Arpita Khan wil marry Aayush Sharma. Well, the groom Aayush is a Delhi-based businessperson who has rich and cultured family. He always had a dream to make a glorifying career in Bollywood and kept on looking for viable opportunities. Aayush and Arpita's wedding will take place at the Falaknuma palace, which is located in Hyderabad. It is believed that the bride wished to have her wedding in this palace. The one day cost related to this venue is about a crore each day and Salman Khan's family is paying out 2 crores for it. The palace is going to be decorated in a grand manner. Well, of course Arpita Khan is the sister of famous Bollywood actor Salman Khan, who is known for living a ling size life and has a very kind heart.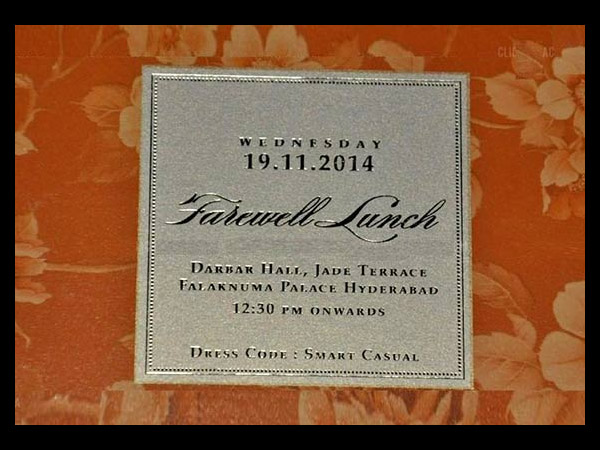 Henceforth, he will make certain that his youngest sister's marriage is a beautiful fairytale. Salman is gifting a three-bedroom condo worth crores to Arpita as a wedding gift, so you can surely imagine the magnitude of the wedding celebration. It will be extravagant and have the most excellent of all great things. Like the decoration of the food items because Arpita Khan's wedding will be among the most discussed marriages of the year. With this big Bollywood wedding approaching soon, the guest list is ready as well as the wedding invitation cards.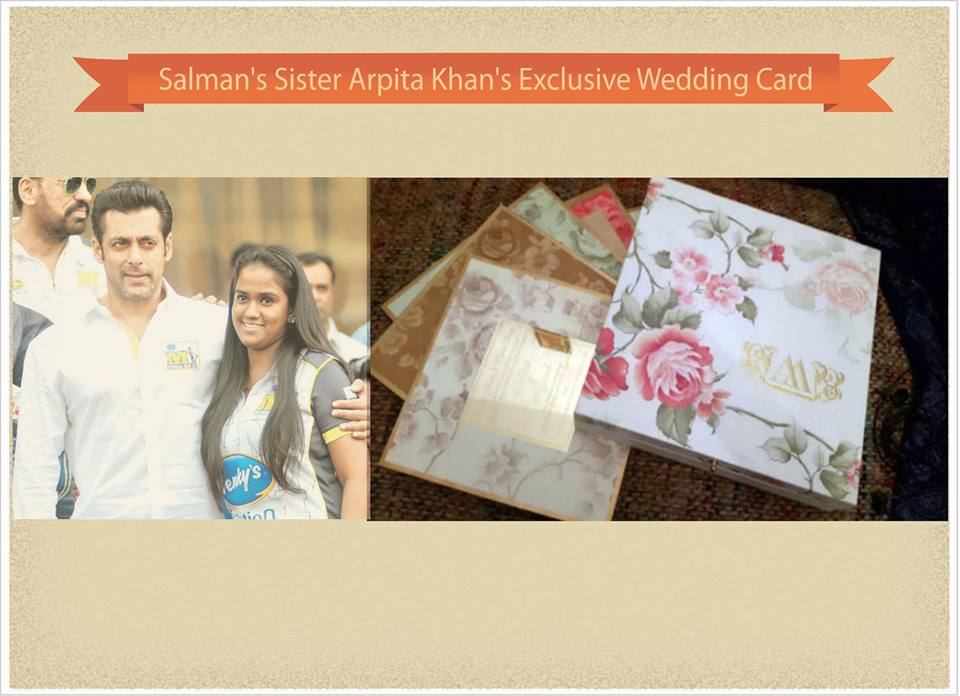 Salman Khan's sister Arpita's wedding invitation card recently got revealed and that look elegant. It is a simple and sweet ivory and gold colored invitation card with wonderful rose print that will be given in a box along with the leaflets that mention all the pre-wedding ceremony details. With this delightful card the guests will be given a bunch of delicious cup cakes. We are certain it will bring on a wonderful smile on the face of the receiver. The wedding festival will commence with the haldi function on that will take place on November 16 in Mumbai.
You can surely say the beautiful selection of this card has been done keeping in mind the charming beauty of Arpita Khan. The guests will surely love the idea of this wonderful and beautiful wedding invitation card. If you too wish to give royal touch to your wedding or any of your family weddings, then you must have a look at these ethnic designer wedding cards.
Happy reading, looking forward for your comments!