Never Miss To Ask These Questions from Your Wedding Stationery Designer
There are lots of things that you have to manage at the time of your wedding. Organizing a wedding is a long term task, it requires months of planning with precision. There are so many situations where you often feel perplexed and confused. And often you forget some small yet important task to do. One of the major and most important parts of every wedding is the wedding stationery. There was a time when people do not use to give much concern to the wedding cards, but today the time has changed.
Whether it's a traditional wedding or contemporary ceremonies, there is a perfect card for each type of wedding. Here come wedding stationery designers with their illustrious range of lavish wedding invitations. Be it about selecting a perfect style of a wedding card that matches with the theme or whether it is about the selection of perfect kind of paper, calligraphy and color tone of a wedding card. In every sense, the modern couples do not leave any page unturned to select the best possible wedding stationery designer, a designer that can make their nuptial more memorable.
In order to help you to select the perfect wedding stationery designer, we have come up with a list of questions that you should ask to your wedding stationery designer before making any decision.
Following are the questions:
Ques 1. Could you please share the style of your existing work?

Ans 1. It is the most basic yet most important question which you should ask to your wedding designer. No matter which wedding service you opt for, you should never forget to ask for samples of previous work. In this way, you could gauge their designs, their styles and their way of creating wedding cards.
While going through their previously done work, make sure that their work aligns with your ideas. In this way, your selection process would become smooth. One important thing to consider, never over expect from your wedding cards designer. If you have any design in mind, just share your ideas with them, but never ask them to copy. Wedding stationery designers work best when they are given the freedom to work on the style they love. It is the best idea to get customized wedding invites.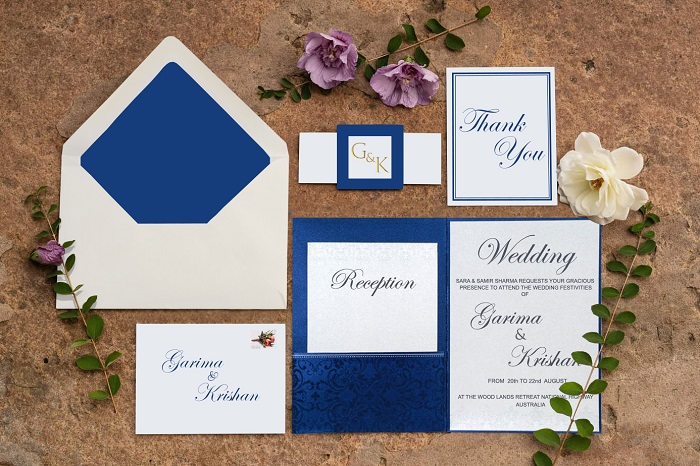 Ques 2. What all facilities or services are included in the price range?
Ans 2. Keeping everything transparent right start from the beginning is very essential for the wedding stationery. Talk to your wedding invitation designer and confirm them about all the inclusive in the package you are opting. There are many wedding stationery designers who not only offer wedding invitation cards but also wedding place cards, RSVP process cards and save the dates cards to name a few.
No matter what kind of wedding invite you select, be it a standard wedding invitation or off the peg, or be it wedding invitation suits, in each case always ask your wedding stationer about the number of inserts they will include, and if the cards sent you ready assembled or its you who have to assemble your cards.
You should also concern with other wedding stationery designers, check and compare their offerings. There might be a little different in an offering which reflects on the price evidently. And off-course you do not mind to ask if your wedding designer would provide you any discount or offer. After all, there is no harm in asking it.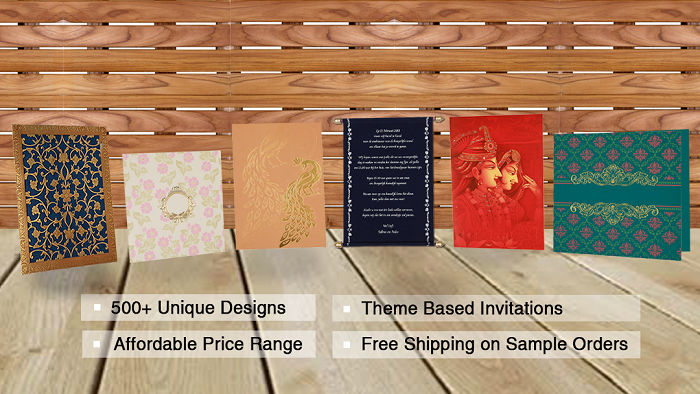 Ques 3. What is a wedding stationery format that suits my wedding?
Ans 3. Working on a wedding invitation is one of the most interesting tasks. At the time when you select your wedding stationery, you should always ensure that you handover your wedding invitation designer a complete list of your essential things.
In this way, you would be able to decide the format of your wedding invitation perfectly. You can advise your wedding stationery designer to consider the map cards, RSVP cards, the need for information cards and advice on what kind of wedding invitation design would work best for you.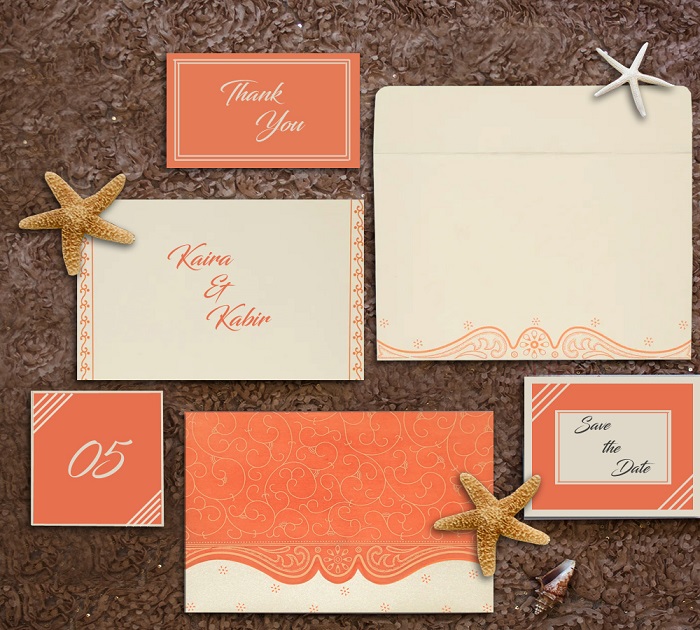 Ques 4. Is it possible to change the color and format of your existing design?
Ans 4. Again an important question, that you should ask to wedding card designers.
Many wedding stationery designers offer a service where they will change the color of your existing wedding card against a very little cost.
The change in color would be a really good idea, especially at the time when you do not have a limited budget to spend on the upscale wedding cards.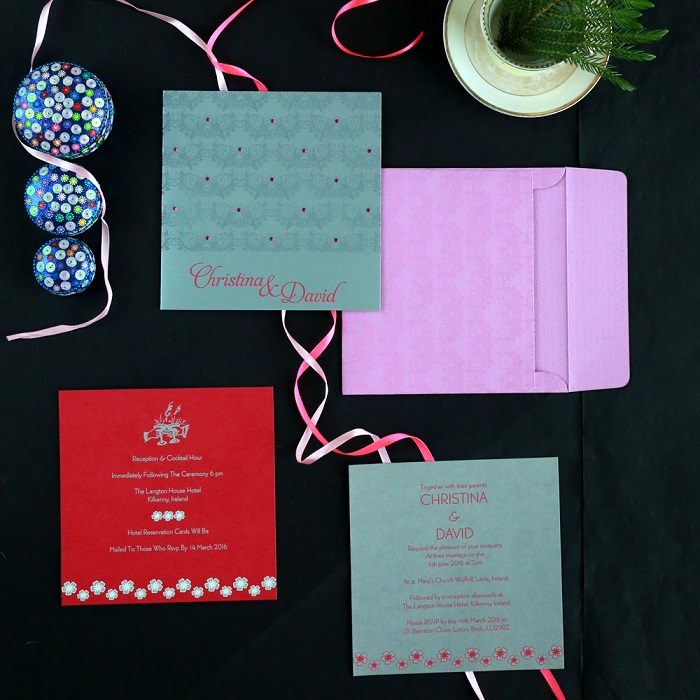 Ques 5. What are the major factors to consider at the time of ordering customize wedding invitations?
Ans 5. There are many online wedding designers who have an illustrious range of wedding stationery designs. You can select the design of your choice, or you can ask them to customize your imagination.
There are lots of factors that you should consider at the time of customizing your invites. The process could be overwhelming as you have to decide on various elements such as colors of your wedding card, the type of paper used, the printing styles, and above all the calligraphy.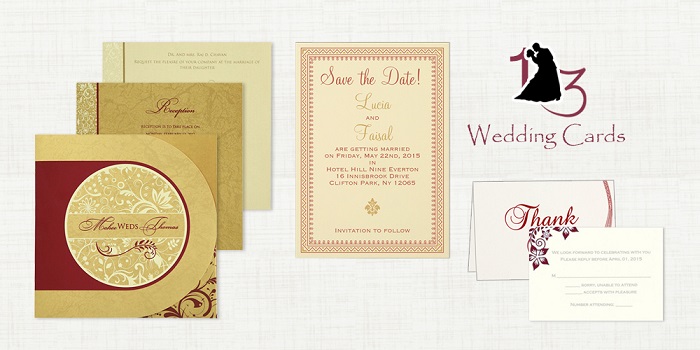 Some other major questions you should ask to your wedding designers at the time of selecting your wedding invitations.
Do you deal with custom design invitation,
if yes then how many are available? In this way, you would be able to know more about wedding invitation suits.
Do you have specialization in a particular style or theme?
Here you make sure that your wedding stationery provider could offer you the design and quality which you are looking for.
Do you have any booklet where I can browse the designs?
When you go through wedding invitation suits you would be able to narrow down your choice and make a perfect card for your nuptial.
At what level you could do customization in wedding cards?
If you have any particular design or style in your mind, you can simply ask them their way of working.
Can I customize my wedding card wordings?
Wordings are important, they reflect your feeling and emotions, therefore it is essential that you ask them if you could customize your wedding invitation wording if possible.