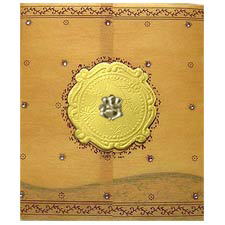 Have you ever thought of buying beautiful Indian wedding cards in Oregon with free shipping of samples? Yes, 123WeddingCards has made it possible for you to give a new dimension to your special day. We are offering artistically designed Indian wedding cards which will match your celebration in Oregon. You and your guests will love the color combination, and it will make your wedding day fabulous and praise-worthy. The Indian wedding cards category consists of:-
Hindu Wedding Invitations
Sikh Wedding Invitations
Muslim Wedding Invitations
Designer Wedding Invitations
Scroll Wedding Invitations
Gujarati Wedding Invitations & Much More
We have a huge collection of cards in all the categories mentioned above. You can select these cards on the basis of your traditions and religion. We strive to give your function a fabulous look and grace which you will remember for years to come. Separate set of wedding card designers are available for each and every category who will listen to your requirement carefully. These designers will design and prepare Indian wedding cards in accordance with your wedding theme and budget. We know that nowadays bride and groom give high importance to wedding theme, so we have cards for every occasion and function in an Indian matrimonial celebration.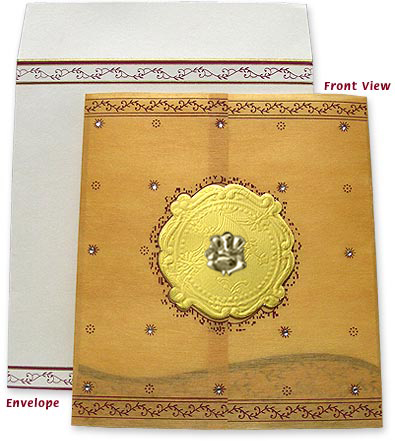 You can find matching add-on cards such as Menu cards, Program cards, save the date cards, marriage guest book or register, Thank You cards, RSVP cards and many more to give a perfect look to your main wedding invitation cards. We employ highly advanced printing techniques such as flocking, hot foil stamping, embossing, calligraphy, letterpress, raised silk screen printing, laser cutting technology and many more. You can select any type of the printing method depending on your budget and preference to give your cards a perfect look and grace.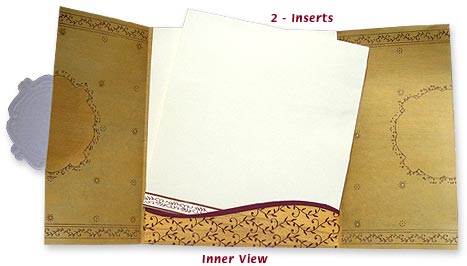 We are also giving personalized service for wedding cards content wherein we prepare content on the basis of your religion and tradition. For us, it's imperative to write content which gives emotional appeal to your guests to attend the function. If you have any idea about the same then you can share the same with us, and we will make sure that it is prepared in accordance with your instructions.
So, if you looking for artistically designed marriage cards in Oregon then you are at the right place in the appropriate time. Our 24/7 online customer support staff will help you out in selecting the Indian wedding cards with timely delivery of the same in Oregon.