After engagement, the bride and groom have to take many decisions related their marriage functions and reception. One of the important decisions is related to transportation to and from the special event for the invited guests. Various kinds of options are available for wedding transportation, but it also involves a large chunk of money. So, it is always advisable to choose something which is inside your wedding budget and there is no need to show off. It is not preferable to take a debt and arrange something extraordinary for the guests. At the same time, prices may vary depending on the type of vehicle rented and on geographical location.
Usually, the grooms -to-be are more excited about wedding transportation, as they fancy cars or buses which are decked out with different features and are large in size. At the same time, since olden days it's the responsibility of the groom to arrange transportation to and from the ceremony, reception and hotel or resort. So, grooms who are responsible for arranging transportation can consider the following options in order to give pleasure to his bride-to-be and guests.
Every bride and groom wants to have a fairytale feel on their special day. So, in order to get this fairytale feeling a horse-drawn carriage is the best option. It not only gives royal look the whole event but also adds grace to it. The carriage can be a best option in warm weather.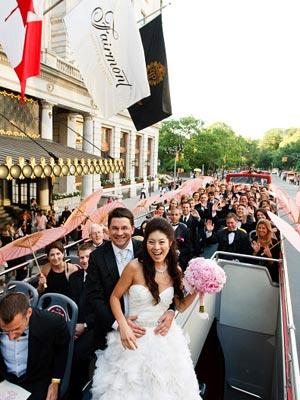 Many bride and groom prefer to celebrate the whole occasion with their family, so for this best option is to rent out a party bus which can be single or double-Decker. But, while choosing this type of transportation you must always have a fair estimate about the people who are attending the event and they must also fit into it.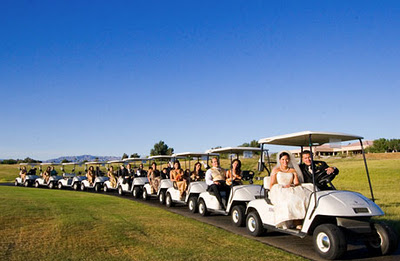 Selecting a limousine is one of the most traditional methods of transport which is chosen by couple for their special day. The size of limo is very big and which enables the bride and groom to have a perfect celebration with their close friends.
Many couples want to give royal and traditional look to their wedding celebration, so they select a vintage car for the occasion. The vintage car rentals may carry a premium, as these types of cars are rare. So, it is always advisable to look out for other options as well to select something which suits your budget and requirement.
Hope, this post will help you out in choosing the best wedding transportation to make the whole wedding day glorious and filled with mirth.