The right time has come to show adventure and romance with a message in a bottle wedding invitation card. Your all invited guests will never forget this kind of invitation card because such kind of invites will allow you to personalize the message, assisting you to make your own marriage invitations based on your preference and budget. This type of marriage card is perfect for beach themed wedding celebration, as beaches are famous for gorgeous sunsets or sunrises, gentle breezes and warm sand. The beach has always been seen, as the place of romance and adventure. There are various types of bottle wedding Invitation that can be used for celebrating the most auspicious day of your life with fun and excitement. Have a look at a few of them, which are mentioned below:-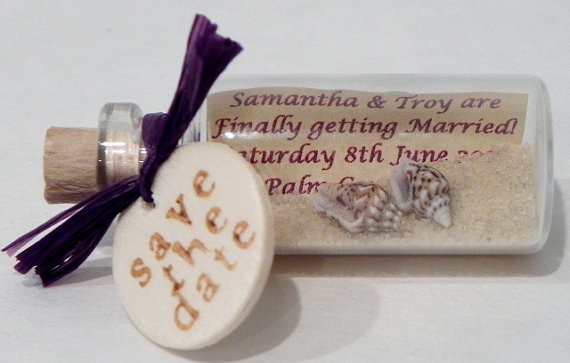 The attractive Starfish marriage invitation in a Bottle can be a wonderful choice for announcing your special day. It is a clear and beautifully designed glass bottle filled with miniature seashells, coral sand and a dried starfish placed on the neck of the bottle. To make it more attractive, you can write the message on a scroll designed ivory linen paper that can fit inside the bottle perfectly.
Another wonderful choice can be 3-dimensional marriage invitation in a Bottle. It is true that many grooms and brides like to make an invitation that delivers a 3-dimensional effect. By making your invites 3-dimensions will certainly amaze your invited guests. The main feature of this design is the glass bottle, wherein you can add red color to add some spice to this exceptional design. A beautiful tag can be tied the bottle along with the red colored string. You can use a paper cut happiness symbol made in red color, which can be printed on this tag. It is vital that you use paper stock, which is white color for making the tag. At the same time, you can easily write the name of the guest on the tag to personalize it.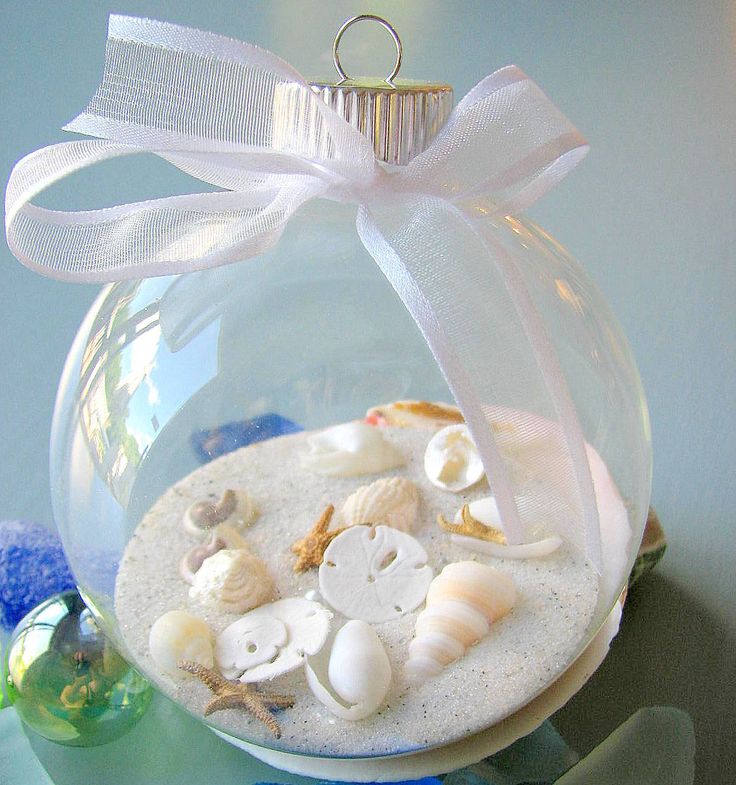 In case, you are getting married alongside a beach just during or before the Christmas Eve, then you can use Beach Wedding Message Ornament. This can be used both, as a tree ornament and wedding favor. The clear glass ornament will be filled with mini seashells and coral sand.
You can also add a twist to a message in a bottle wedding invitation by using Lavender Seeds Message in a Bottle wherein the glass bottle is filled with roses and perfumed lavender potpourri seeds.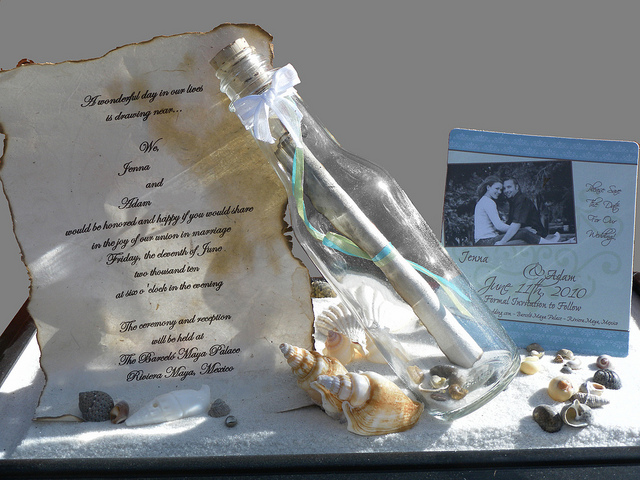 Make your wish a wonderful command with message in a Genie Bottle. In this kind of message in a bottle wedding invitation, you can use a red or a clear glass bottle filled with seashells and sand. It is a unique idea to celebrate your occasion with loads of fun and excitement.
You can also select a bridal party Invitation in a Bottle, which can be utilized to invite your wedding guests for your special occasion. The beautifully designed bottle can be filled with a mini conch shell, miniature seashells and soft coral beach sand.