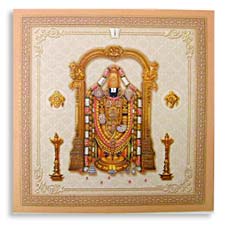 When you think about south Indian wedding the first thing comes to everyone's mind is the banana and mango leaves, Flowers, fragrances, silk saris and so on. These bridal ceremonies are highly traditional in nature and are performed as per the south Indian religious customs which are based on symbols, religious slogans and mantras.
Another important attribute of south Indian marriage ceremony is the sound of nadaswaram which is considered holy and sacred in order to make the occasion religious.
With respect to south Indian marriage celebration usually invitation cards are designed by using floral prints and other religious symbols that are relevant and important in South Indian culture.
A South Indian wedding is unfinished without the blessings and presence of the guests and relatives. Earlier people used to personally invite relatives and friends for their son or daughter's marriage ceremony. But with technological advancement and scattering of relatives to different locations across the world has started the trend for sending out invitation cards that act as a medium for personal invitation.
With the above mentioned details it becomes very important to design the invitation cards as per the south Indian culture and values as it gives the first impression about the marriage ceremony. The cards are designed with help of handmade paper and special attention is given to the paper quality and designs. At the same time wordings and religious symbols also play an important role in designing a south Indian wedding invitation card.
Another important feature that needs to be given prime importance is designing the cards in such a manner that it reflects the rich culture and traditions of South India. For this reason attractive color, floral designs and beautiful textures are used to decorate the wedding invitation card.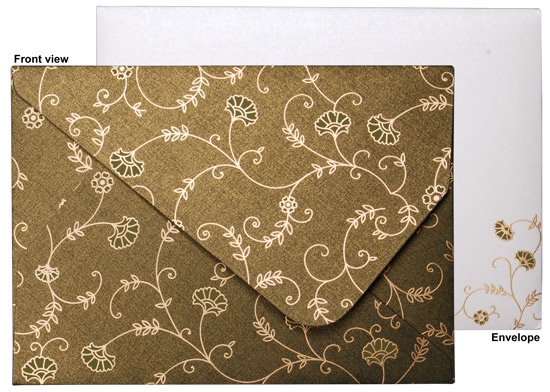 In south Indian invitations regional language plays an important role because it depends on the region or the state to which the bride and groom belong and it sets the tone of the invitations. But the increase in literacy has shown a sharp increase in the use of English language along with the other native languages.
The other important aspect of South Indian wedding card is that it includes a picture depicting the marriage ceremony and its meaning as it shows the nature or style of the ceremony. The text also plays a vital role in deciding a particular template with designs as it adds value to the invitation card. So always choose or select a card which complement's your wedding theme and style.