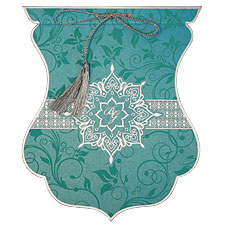 After lot of comments on my blog on Islamic invitation card, I am here again to brag a bit on our trend setting marriage invitation cards by 123weddingcards. We are known for being trend-setters by designing particular cards very famously known as designer cards with an aim to make your marriage ceremony regal and imperial. As we know wedding is not only knitting of two beautiful hearts, but also weaving of two different families with their diverse traditions for lifetime.
Marriage is signified as most sacred social event in every family and is destined for better future. I know a perfect beginning for such a propitious occasion must start with an invitation card designed in accordance with your desire and requirement. Nowadays cards are no longer just treated as an invitation but a way of stating one's personal style & flair for life's most engrossing occasion.
Designer invitation cards are more than a simple invite; basically it is something relating to designing a card in coordination with the theme of the marriage in order to match your occasion. Another important feature of Designer wedding invitation Cards which makes it very popular is the customizable option in correlation with customizable wordings & designs which can be used in bridal ceremonies or any other unique function irrespective of caste and creed. These can be made or prepared with velvet papers, kundans, and even with jewels to give it a trendy look. People choose Designer invitation cards to make their marriage ceremony imperial and grand to create a unique look for the special day.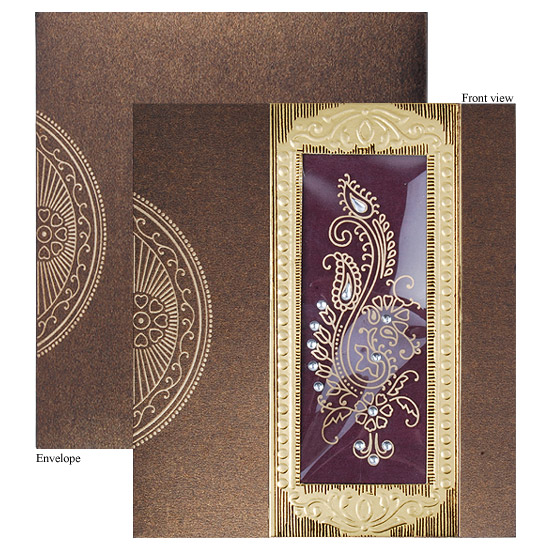 You can choose matching add on cards like Thank you notes, Program books , sweet boxes, RSVP Cards, etc. to make your occasion flawless and elegant. Selecting a card as per the theme of the marriage is very tough as it's very difficult to make your dream reality. Now each individual or marrying couple strives for uniqueness in their matrimonial ceremony as it's the most memorable day in one's life.  Your marriage invitations create first impression about how, where and when the whole ceremony is going to be performed in the mind of your guest and relatives. No ceremony is complete without the presence of your loved ones. Choose a card which is appealing to your heart and mind, rather than selecting something which is glossy and trendy. An important variable while selecting a card is price, as budgetary constraints obstruct in choosing a marriage invitation as it directly impacts your budget for wedding.
Give your search an end by browsing our online wedding invitation portal with ample number of options to match requirement and theme of your special day. It not only helps in selecting a card but also makes customization of marriage invite a lot easier by redefining options available on the online portal. We focus at providing round the clock service to assist you in every manner relating to selecting and ordering the cards as per your liking.