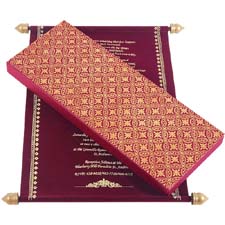 Wedding is valuable moment in everyone's life, the same feeling during wedding celebration is for your friends and relatives; we can make it remarkable and outstanding. First and the foremost thing in wedding planning are to choose an elegant and adorable card to invite your relatives and friends. You have to make a list of people who are close to your heart as wedding celebrations are not complete without family and friends. There are large numbers of online portals which provide unique and beautiful wedding invitation cards you will like.
Choose a wedding invitation which is unique in terms of theme and beautiful colors makes the event splendid. These things differentiate card for other groups, if you want to get a majestic touch in your wedding, scroll wedding card is a viable option. The customization in wedding invitation card and its wordings as per our choice in that case you needn't to worry about it because you can go with these facilities online like customization of wordings and other features. People tend to forget sometimes the wedding date or attending the wedding ceremony due to picnic and all; in that case we can send save date cards before sending wedding invitation.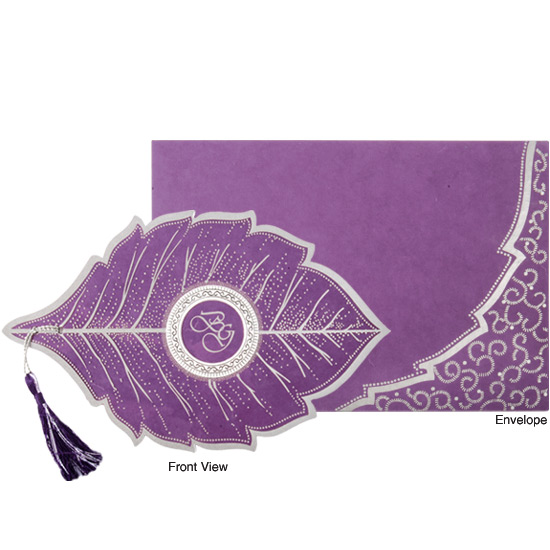 Wedding invitations have relevance and are very important in accordance with religion and wedding style. Following a particular religion creates a different parameter to choose a wedding card for perfect wedding style. The significance of wedding card depends on religious values and ethics and can't ignore these important parameters. So choosing a card from my point of view is dependent on factors like budget, color, religious traditions and theme for perfect wedding. Now a various options are available to choose wedding card from wedding stationary, at the same time from online portals or webs to have better options.
Another important factor is availability of options regarding different categories to save time and money as it bundles every option in a set platform.  I know choosing a particular card depends on budget as people tend to change their mindset before going for a particular card to match the wedding theme. So if you cannot buy which is very costly in terms of price and quality, you can always go for cheaper options. The online wedding portals don't charge for shipping cost in terms of ordering samples. So look for various options which your heart can reach so that you make your dream wedding. Lastly, I would suggest selecting wedding invitation cards from online cards portals instead of wedding stationary is more easier and user friendly. I can recommend a particular website 123weddingcards.com a genuine online wedding card vendor to make your dream a reality and grandiose.