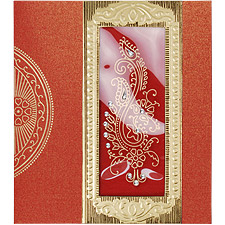 South Indian weddings are acknowledged for their traditional glamour and grace and it is culturally rich as well. At the same time marriage invitation card is also important to make the ceremony traditionally rich and full of life. It helps in gaining unique brightness and happiness for every south Indian ceremony. Each invitation is principally designed for South Indian matrimonial events like Paalikai, Vratham, Ganapati puja, Madhuparkam, Navagraha puja, and many more.
The most important highlight of every south Indian wedding is the specific wedding symbols with unique design and texture. Generally, the invitation cards are printed in various languages like Tamil, Telugu, Malayalam, Kannada, etc. giving customization a possible option for any marriage theme and style.
The main aim of designing wedding cards is to reflect traditional south Indian belief and culture, which not only replicate south civilization but also the south Indian style. South Indian wedding invitation represents happiness, uniqueness and lively mood of wedding occasions.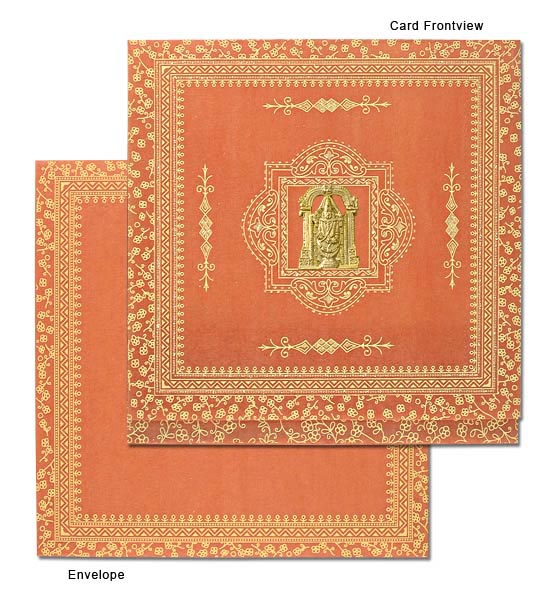 The invitation card must have qualities and features ranging from traditional to contemporary features. South Indian cards are made up of rich textures and are a result of great workmanship which is symbols of traditional weddings. A large number of online wedding cards vendors offer range of colors and materials to make the invites classic and appropriate as per the theme.
We at 123weddingcards offer highly customizable invitation cards to suit your requirement or theme, to give perfect grace to your wedding style. At the same time it also comes in broad range of designs and rich colors to match to your need.  While choosing a invitation card you must keep in mind the quality of paper, the type of printing technique and price to match your marriage budget.
You can order invitation cards in any language like Kannada, Telugu, Malayalam, and Tamil and so on. It helps in choosing a particular card as per your wedding theme to create a distinctive look of the various ceremonies. As we know wordings play a very important role in giving the final look to the marriage invitation cards, it not only can be printed in your choice of language but also with religious symbol as per your religion. At the same time you can also select matching add on cards like Thank You cards, RSVP Cards etc. designed as per your preference and need to match your marriage theme and grace.  Our huge collection of printed symbols can be customized with striking texture and attractive colors to give your invitations a splendid look.