A famous German-born American photographer & photojournalist Alfred Eisenstaedt once said that "it is more important to click with people than to click the shutter." And so true it is, the moment you click with your loved ones and the ones with whom you are going to spend the rest of the life will be the most cherishing moments.
In recent time, the pre-wedding photo-shoot culture has been allowing couples to know each other, to spend more time with each other, and to make some memories with each other. A picture is something which is the boast of numerous secrets. Each picture tells a different story, like the story of love and the story of passion.
The trend of the pre-wedding shoot has just enhanced this experience with its gorgeous and larger than life captured shots. To be wedded couples are selecting some amazing destinations to make their pre-wedding memories unforgettable. We, 123WeddingCards are going to discuss the most amazing exotic places where you can go for a prewedding shoot.
These prewedding photoshoot locations are as follows :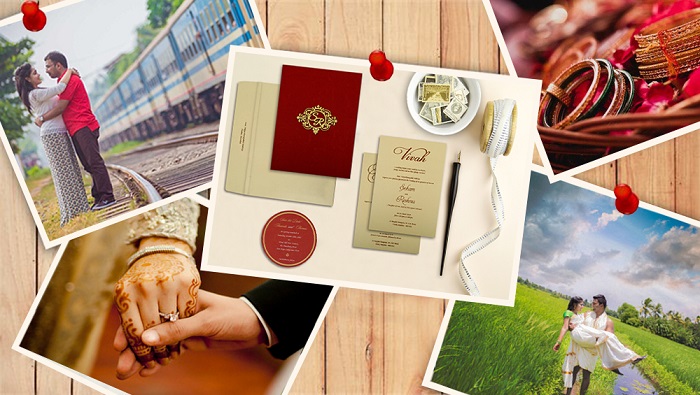 The Epitome of Love – Taj Mahal, Agra
The universal symbol of eternal love and passion, Taj Mahal is one of the most appropriate places where you can immortalize your love through the prewedding photoshoot.
While you visit Taj Mahal, do not forget to ask your photographer to capture you during sunrise and sunset, when Taj would be in its superior glorify form.
White marble sheet, glorious dome and eye-catchy aisle make Taj Mahal the best prewedding photoshoot destination in India.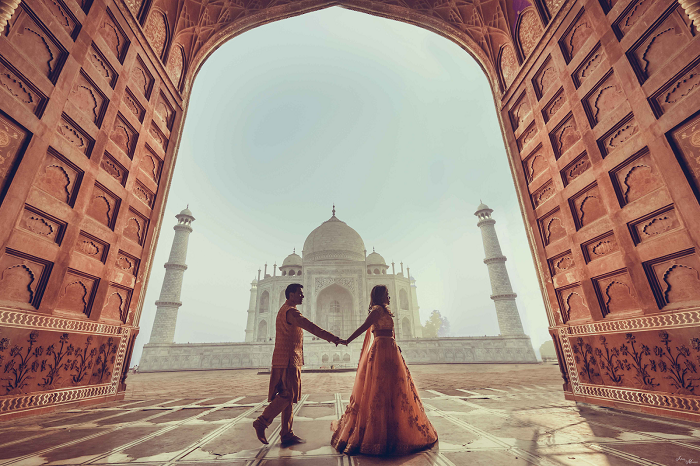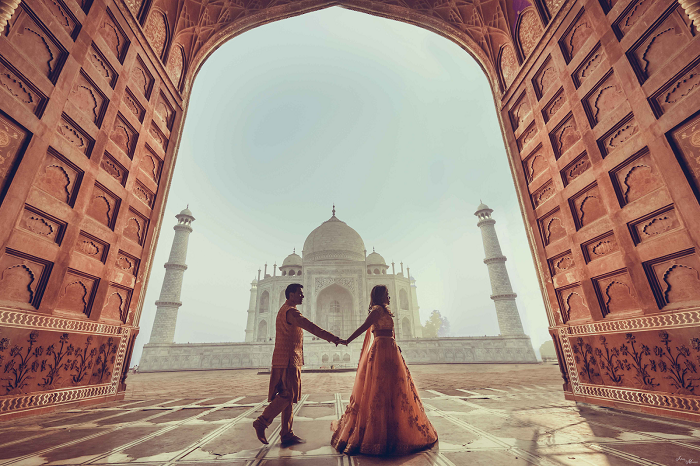 The Splendour of Royalty – Nahargarh Fort, Jaipur
Apart from its magnificent edifice, Rajasthan is also known for its brave and passionate love stories. The land of royalty and the capital city of Rajasthan, Jaipur also boast of one prewedding photoshoot destination and it is the Nahargarh Fort.
Located in the outskirt of the city, this place holds numerous stories from royal Rajputi era, amidst which you can capture some unforgettable moments during a prewedding photoshoot
You can also adorn yourself as the bygone kings and queens of the Rajasthan and arrange prewedding photoshoot dresses for making your photographs larger than life.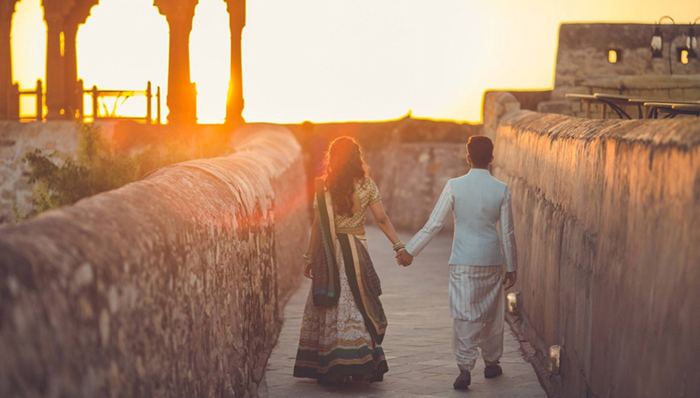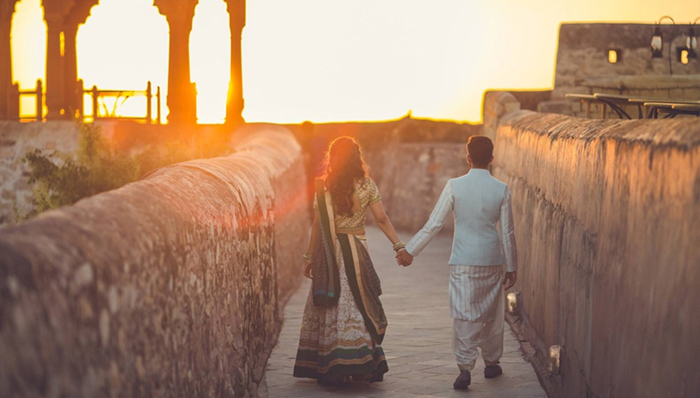 National Rail Museum, Delhi
One of the most favorite prewedding photoshoot destinations among couples and photographers, the national rail museum in Delhi has emerged as the greatest pre-wedding shoot destination.
If you want to spend time amidst the chronicles of the train, then there is no better place than this. Flue your prewedding photoshoot ideas by spending some time at National Rail Museum in Delhi.
You may also create the famous DDLJ (Dilwale Dulhaniya Le Jaayenge) pose while recreating the memorable rail sequence of Raj and Simran. You can also dress up in the British attire and give a colonial look to your prenuptial photo shoot.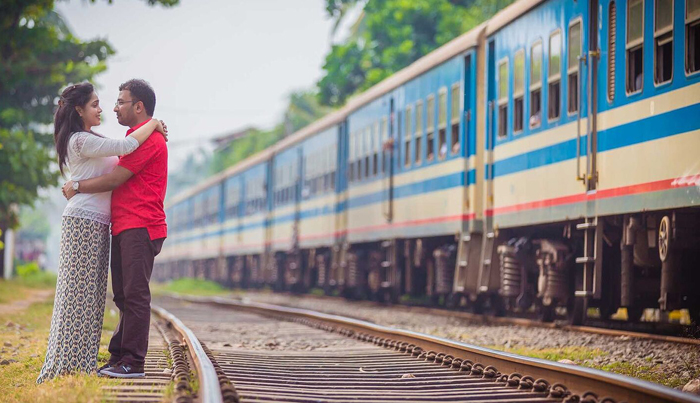 The Pristine and The Pure – Jal Mahal, Jaipur
Here's one more prewedding shoot destination from the Pink City Jaipur. There's no wonder why Jaipur is called the Pairs of the East, the city is encircled by numerous heritage wonders that fuel your pre-wedding photoshoot ideas.
The Jal Mahal or the water palace in Jaipur that takes your prewedding photoshoot fantasies to another level. Surrounded by pristine Man Sagar Lake, the Jal Maha allows your photographer to take some brilliant shots.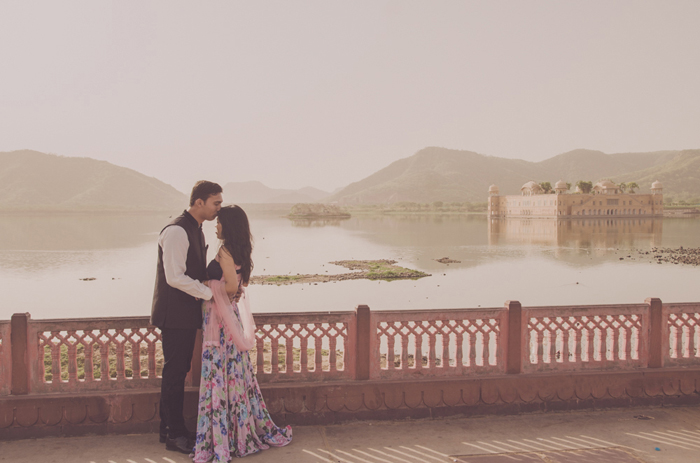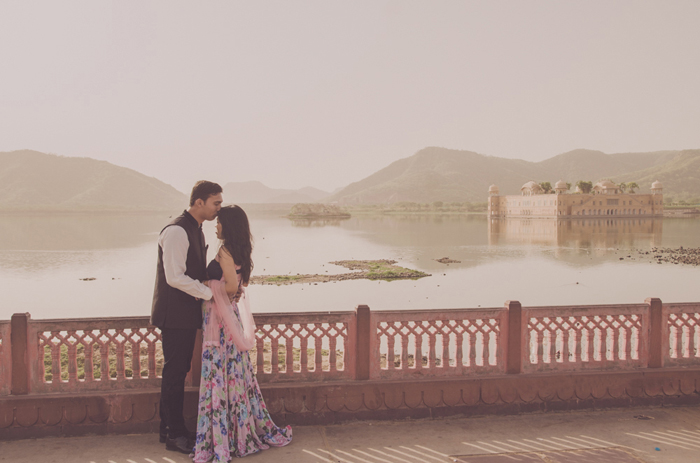 God's Own Country – Kerala
Kerala due to its impeccable beauty and flourishing natural beauty is also called God's own country. Prewedding photoshoot pros and cons won't matter when you stand on this majestic land. You only want to cherish your each and every moment of your prewedding photoshoot.
Couples can get themselves captured on a houseboat or can savor the natural rustic beauty of Munnar and its tea-green hills. Get yourself immersed in the beauty of Kumarakom where you will find numerous Lake Resort that gives you ample of prewedding photoshoot option.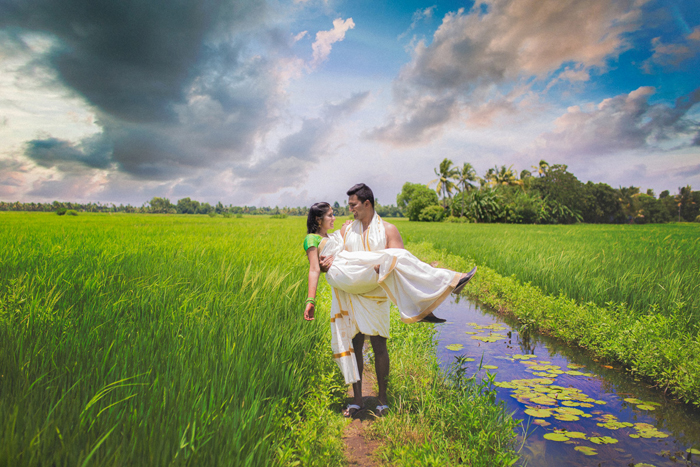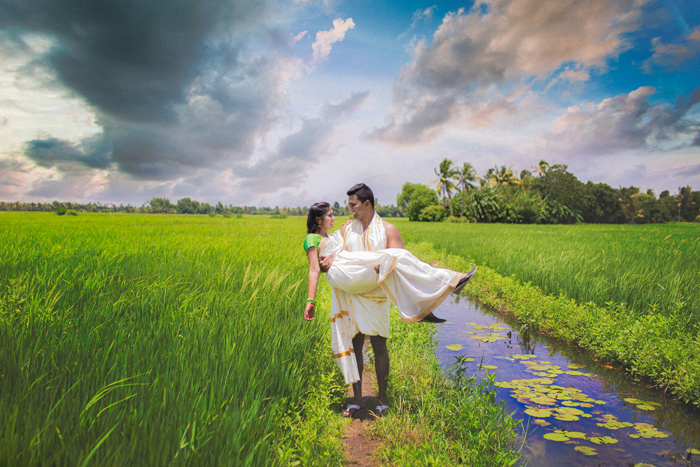 Some other major prewedding photoshoot destinations are:
1. The Samode Palace in Rajasthan.
2. Maharaniyon Ki Chattriyan, Jaipur.
3. Alleppey in Kerala.
4. Rishikesh in Uttarakhand.
5. 300-year-old Chomu Palace in Rajasthan.
6. Sambhar Salt Lake, Sambhar.
7. French Colonies, Pondicherry.
8. Chand Baori in Abhaneri.
9. Gulmarg in Jammu and Kashmir.
10. Goa, the home of stunning cinematography.