Hey folks, we found that you are getting trouble while you ordering wedding invitations online at 123WeddingCards. So we are providing a best and simplified way to order online wedding invitations at 123WeddingCards via simple steps.
You can understand the complete order process through given images or via video at the bottom.
Step – 1 Choose your favorite invitations:
To view Cards click on appropriate Cards Catalogue or select Color, Price & Category from the top search panel. Choose the Card you are interested, and click on Bulk Order.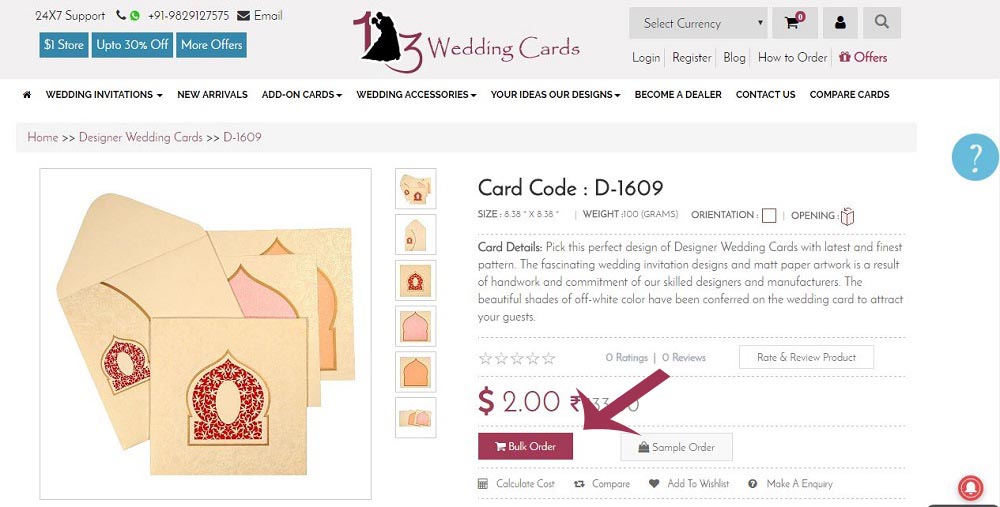 Step -2 Fill the Requirements:
Fill the required Quantity, destination country, printing required, RSVP Quantity, Thank You Quantity and click on 'Proceed with Order'.
Just click on check-boxes according your needs. Suppose you want extra inserts then click on check-box for extra insert. You can change the default quantity that will automatically fetch in quantity box. You can also change shape and size of add-on cards (I.e. Matching Thank You Cards, Matching RSVP Cards and so on) by clicking on drop down list as well. After choosing your invitations and matching ad-ons click on "save in cart" button at bottom.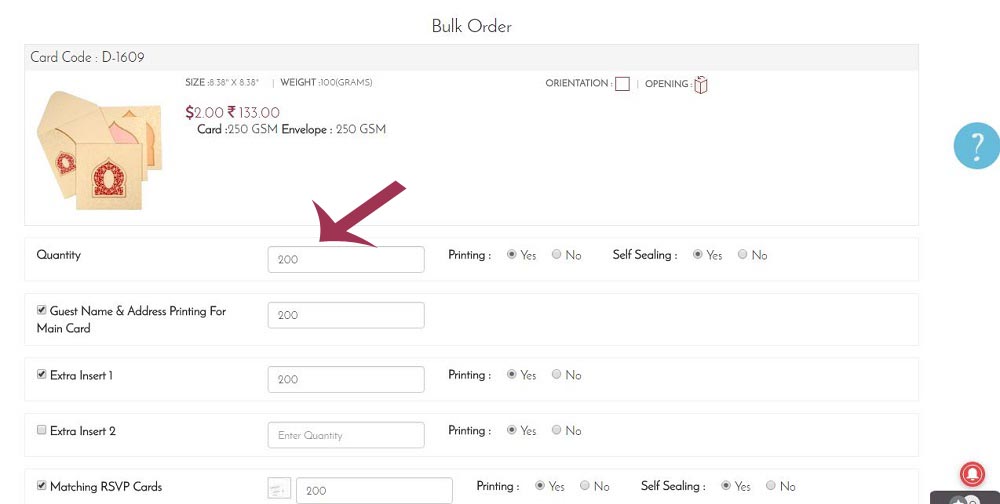 Step – 3 Check Your Cart Details and Proceed: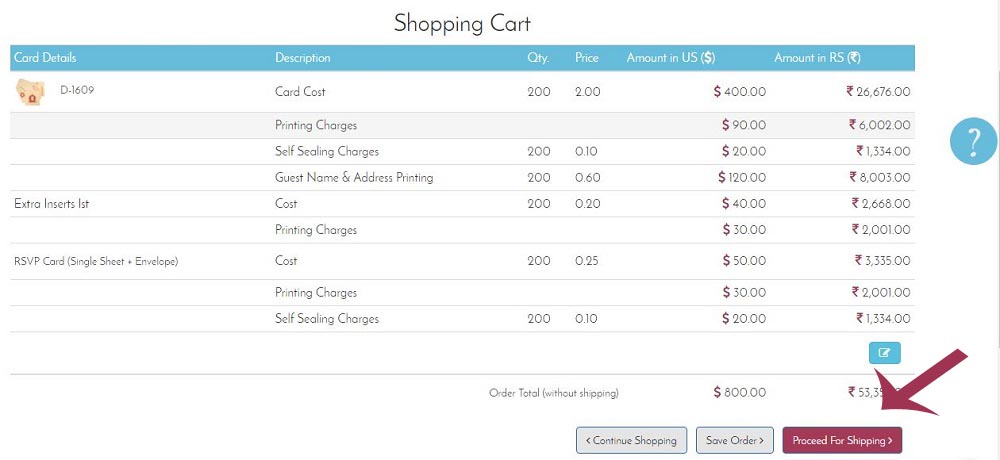 Step – 4 Fill The Billing Information and Proceed for Shipping:
Fill in The Billing Information, If shipping address is same then checkmark on yes, and if different from billing address then fill the shipping address and click 'Proceed'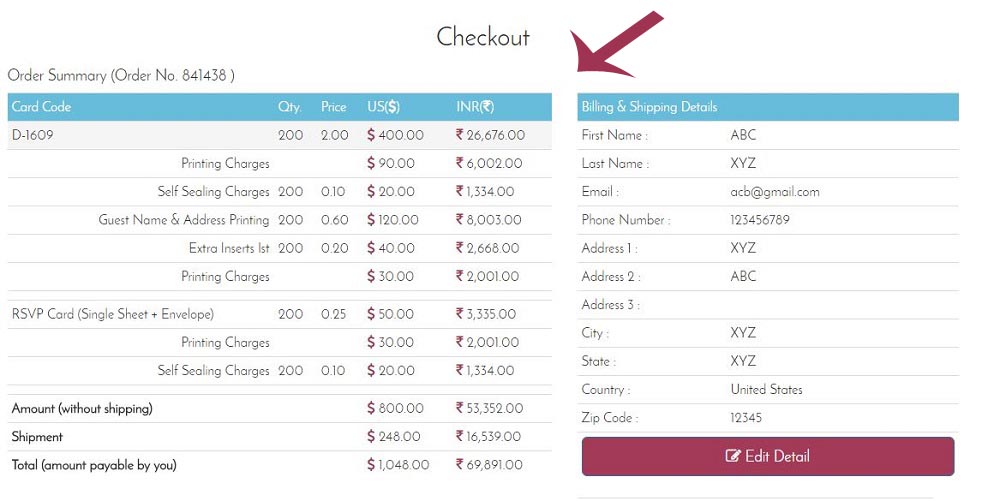 Step – 5 Applying Discount Coupon Code & Check all Details:
Don't forget to apply Coupon Code here (if available on site) to grab your discounts. Check up everything –like shipping address is correct or not, the phone no. etc. and in case of problem correct them by clicking on 'Change Details' and then click on 'Click here to pay' button.

Step – 6 Payment Procedure:
Now you will be connected to '128 bit SSL'. We accept all major Credit Cards; choose your credit card type. Provide credit card details and then click on the 'submit' button. In case u do not want to order just click on 'Inquiry' or if you face any problem please send us a mail at [email protected]
In Case you want to order more Bulk Cards repeat the process.
Samples are also offered by us for evaluating the quality of invites, products colors and designs. Total cost for up to 5 samples will be adjusted in the later bulk order placed. Samples are sent blank & for personalized sample with your own text, additional printing charges will be applicable. Bulk orders take 7-8 business days for dispatch after printing & processing, will take another 3-5 business days for shipping worldwide.
For more details, mail us at [email protected]
or
Customer Support: +1 650 446 6834 (For US),
WhatsApp or Call +91-98291 27575 (Worldwide)
Save
Save
Save