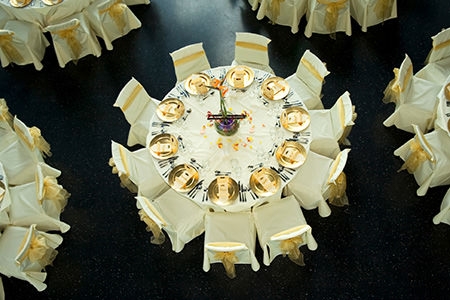 After getting engaged, one of the biggest decisions which couples have to make regarding their wedding reception is related to where to make the seating arrangements of the guests invited to the ceremony. It happens many times that couples feel the heat of where and how to make the seating arrangement and then somehow come up with an acceptable seating arrangement for the reception or party.
Having a perfect seating arrangement for guests is a very tough task for the wannabe bride and groom. It involves various factors like is it a reception hall or a restaurant, and it needs lot of planning for it.
Let's understand some basic rules before going forward with the seating arrangement. Firstly, it very important to have the entire list of people attending the event and it must be made at least few weeks before your special day, so that you know who will and will not be attending the wedding function.
Secondly, you must find out what is the number of tables which you can place in the allotted reception space. It is always possible that your wedding reception hall might have a set limit for seats that can fit at each table. At many standard reception tables it is usually eight to 10 seats and if you put more it will lead to inconvenience to the guests.
Thirdly, it is always advisable to write the names of the guests on small pieces of paper, so that it is easy for you to assign the respective table to them, which leads to less confusion and more planned reception.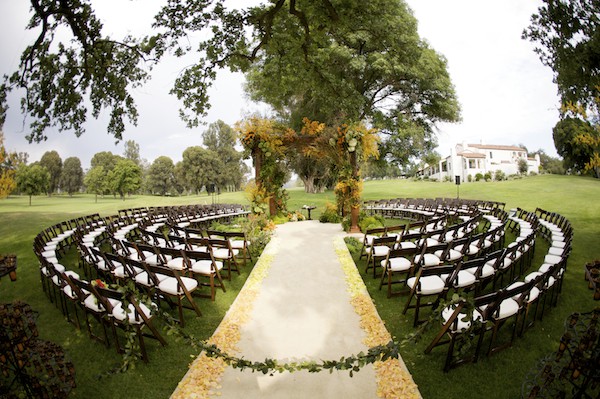 Fourthly, while arranging the seating, always make out the head table, so that you can manage the members of the bridal party and give them a perfect location at the occasion. Fifthly, after arranging the bridal table, focus on the seating arrangement for your parents and close relatives. It is advisable to keep this table next to your table, so that you can enjoy the event along with them. Fourthly, you must also consider seating of your grandparents or other close family members at these tables to ensure they have a place of distinction in the hall.
Sixthly, one of the most vital aspects in seating is the place for children and it's very tricky as well. It is advisable to place their seats near their parent's tables, so that their parents can easily get up and check on their kinds. Last but not the least, you must always consider special needs' individuals who may have mobility issues, in that case you must arrange their seats near the doors and restrooms so it's easier for them to get adequate space. Many times, Tech-savvy couples prefer various other methods to plan the seating arrangement in a much better way. So, always look out for best options to make the event memorable and enjoyable.