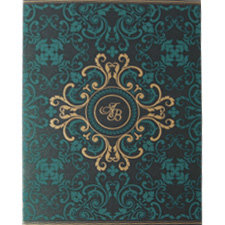 Marriage is consummated in heaven but is cheered and celebrated on earth. To define wedding in simple terms it's a bonding between two souls with different culture and family background. At the same time two different families are inter weaved to begin a new set of cultural values. Hindu weddings are full of traditions and customs which are given utmost importance while performing every ritual in Hindu marriage. Selecting a Hindu wedding invitation card is the first step in planning a Hindu Marriage. It gives first impression about how, where and when the wedding is going to be performed.
Hindu cards comprises of religious symbols, traditional designs and cultural color combination to give it a complete look for inviting your guest and relatives. Another important factor is wordings inked in marriage invitations having Vedic Slokas and Mantras to define a particular Hindu Wedding tradition and ritual. Hindu marriage cards came into existence when Hindu emperor's summoned their priest and nobles having knowledge of reading and writing to ink their daughter or son's marriage invitation cards.
We at 123weddingcarsd.com aim at same parallel dimension to involve each and every minor ritual or customs in wedding invitation cards. Our Hindu Wedding cards or invitations are full of same brightness, color and frolic to represent the style and theme of your wedding.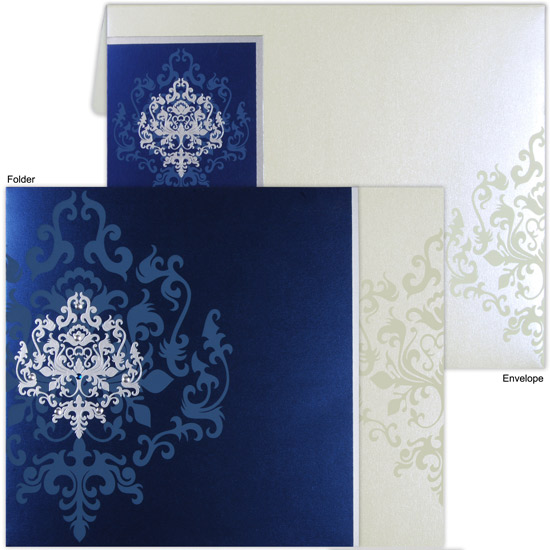 We offer a wide collection Hindu Wedding Invitations which is artistically handcrafted keeping in mind your liking, nature and desire for a particular marriage style. Our Hindu invitations are exclusively designed keeping in mind the Hindu traditions and customs, performed in Hindu marriage. Invitation has conventional richness, modern look and most importantly exclusivity to make your marriage ceremony a elegant one. Another important tool which makes your task of selecting a wedding card is customization, which gives you freedom to make your dream a reality. We provide wide range of customizable invitations made according to the theme and keeping in mind your style.
A stylish, modern and new collection of Hindu invitation cards are made of premium quality of paper keeping in mind your budget. Cards are available in beautiful and vibrant colors, the invitations are also coupled with matching add on cards like RSVP, Thank you notes and other wedding accessories. As we know Hindu Marriage comprises of various religious symbols which lays emphasis on religious binding and cultural following during ceremony. With huge number of wedding symbols along with custom text can be drafted in on various Hindu cards catalogue to make your wedding cards unique and beautiful.