Our Hindu wedding cards are hallmark of royal and splendid wedding celebration and wordings also plays a vital role for inviting your loved ones. Cards not only weaves two beautiful souls but also two families with different culture and tradition. Invitations are defined as a beautiful feeling in a card for the loved ones, whom you want to attend your royal celebration. As in my previous post's I detailed how the cards came into existence, starting from medieval period when emperor's use to ask their priest for inking their son or daughter's marriage in the form of a card. It remained confined to particular group of people knowing reading and writing. But gradually, with increase in reading skill, Wedding invitations became fashion statement for a royal gala.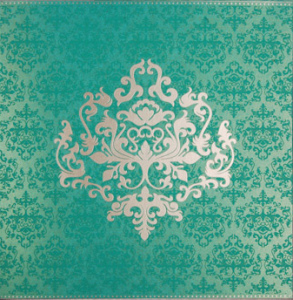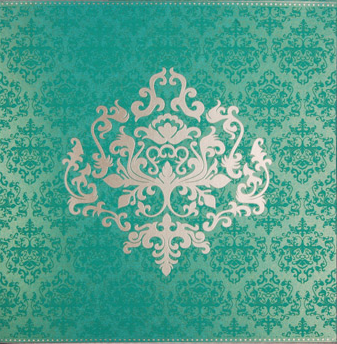 The below samples of wedding card wordings are designed keeping in mind the religious customs and rituals. These iconic wording sample's from our wedding invitation online portal 123weddingcards.com, known for its card quality and customer service.
Sample – 1
We experienced love…
in our parents, families and friends.
And then we crossed oceans to find each other,
where a new love in us bloomed…
and we decided to share our tomorrows
and all that they hold…
Together with our parents, we
XXXX
and
XXXX
invite you with immense pleasure to join us as
we unite in marriage
on
Friday the 3rd of November 2006
between
7:30 AM and 9:00 AM.
And also for the reception the same evening
from 6:30 PM onwards
At
Rani Laxmibai Hall
99/9, Nandini Lakshmipathi Road (Marshalls Road),
Egmore, Chennai – 600 008
We look forward to celebrating with you.
Sample -2
|| Om Shree Ganeshaaya Namaha ||
Glory to Lord Ganesha, Revered God of our Well-Being,
Destroyer of Obstacles, Giver of Auspiciousness and Bliss
Mr and Mrs XXXX
of Alfonso Street, Lake Duke
Cordially invite you and your family to dine at their residence
on
Sunday April 8th, 2007 at 11am
And then to proceed to 999 Garden View Drive,
Fifth Street,
Five Rivers, Arouca
To witness the marriage ceremony of their son
XXXX to XXXX
(Daughter of Mr. and Mrs. XXXX)
Baraat leaves at 12:15 pm.
The couple will reside in Canada.
RSVP: 799-0999
Our Hindu wedding invitations not only known for its paper quality but also for designs keeping in mind the Hindu traditions and customs. This online portal inks wordings in wedding invitations keeping in mind the Hindu rituals and ethnicity in order to make your wedding perfect. With passage of time the wedding invitation wording have also evolved from very simple to elegant ones. Marrying couples now look for something unique and royal for their wedding cards.
The idea behind choosing the wordings is to show uniqueness, grace and splendor to the people who we want to attend the wedding. Your wedding is incomplete without our highly customizable Hindu wedding invitation cards to suit your requirement and theme. This portal not only guides you to choose the card pertaining to your need but also timely delivery for hassle free wedding celebration.