True potter heads go nuts over everything related with J.K Rowling's famous series-Harry Potter. And, they are generally so much in love with Mr Potter that they select Harry potter wedding theme for their big day. And, why not? After all, this is one of the most magical and whimsical themed weddings so far. If you too want to have one such crazy wedding, here are the most amazing wedding ideas for you.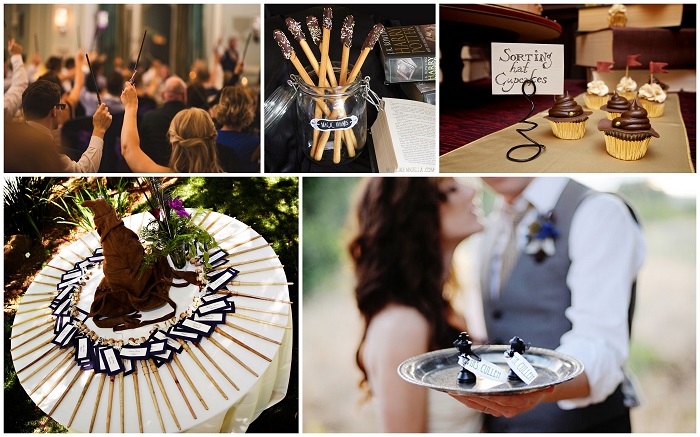 Let's start with the wedding venue. The best solution is to find a castle for your big day. Other than that, you can rent the harry potter theme park for your wedding.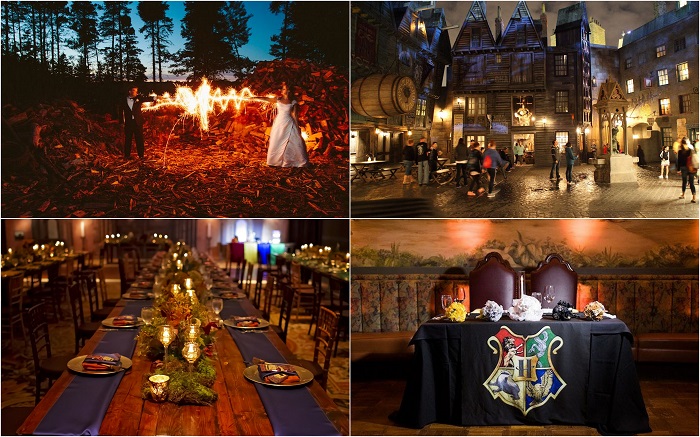 The bridal wedding dresses could reflect the true Potter themed wedding. While the bride could wear Fleur Delacour's Alexander McQueen-inspired dress, the bridesmaid could wear blue and grey colored short dresses to match up. The groom should not be left out with this theme. So, he could add Hogwarts bow tie in his dress along with winged ball cuff links in their wedding attire.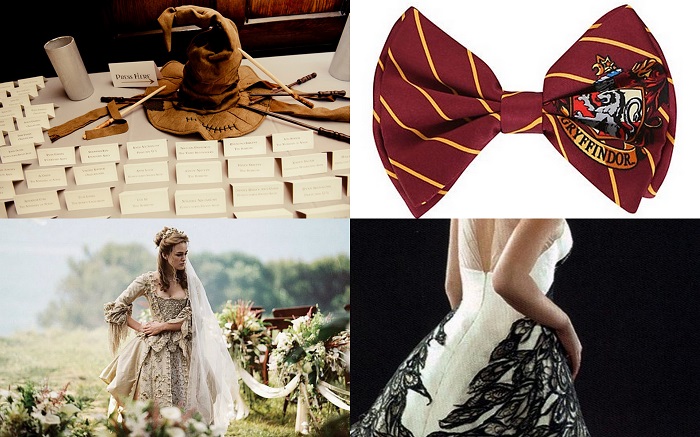 The bridal jewellery and footwear could be well utilized to showcase the theme of the wedding. The brides could wear Slytherin Inspired Infinity Anklet or Bracelet and necklace.
How can you ignore one of the most important things for wedding-The bridal bouquet? For this, you can utilize the pages of Harry Potter's book. This bridal bouquet will look fabulous for this theme of wedding.
'Hogwarts banner' and 'goblet of fire' are the two most important things for your wedding altar. This will give a cool whimsical appearance to harry potter wedding theme.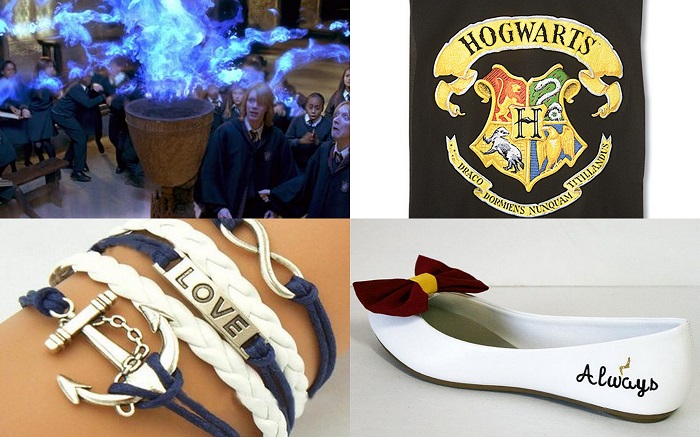 Quills for signing guests books, Hogwarts inspired place cards and Marauder's Map wedding invitation are the wedding stationery you should include in your harry potter themed wedding. You can find all these at 123WeddingCards.
Wedding does include wide range of ceremony and other programs. For planning all these, you could set all your programs and ceremonies as per Harry Potter's Howler-theme.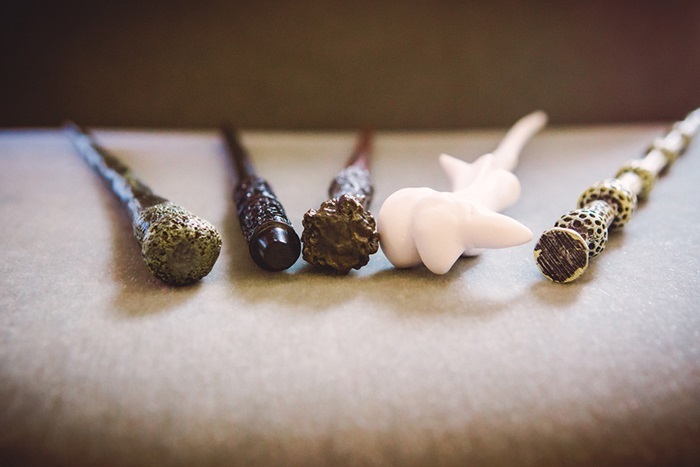 Drinks are the most important thing in any wedding. You should serve the signature drinks in harry potter style. Select you own magical potion for drinks and for the toast. The photo booth is completely in trend these days.The best wedding ideas & inspiration for harry potter theme wedding is to have wide range of Hogwarts inspired props at your photo booth.
Other than these, you can have golden snitch wedding cake, harry potter inspired cutlery, Honey dukes inspired candy bar, arc of wands exit and various other details added in your theme wedding. All these together will make your wedding one of the most magical one.