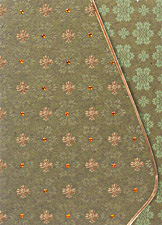 Gujarati Wedding celebrations are mark of happiness and joy and are known to be colorful and zestful. Like Hindu wedding, the Gujarati wedding also have customs that are carried out before the marriage and after the ceremony. The environment in a Gujarati bridal ceremony is always lively, exciting and sparkling. People of Gujarat are known for their ease and zeal for celebrating the marriage with enthusiasm.
Gujarati marriage is a majestic event and it is generally an arranged marriage where all the family members of girls and boy are present at the time of selecting the partner and without their consent marriage is not possible.
The wedding ceremony custom is known as Mandap Mahurat where the bride's family members visit to the groom's family and fix a favorable date for wedding by consulting a Pundit and family members.
In Gujarati marriages the bridal wear at a Gujarati wedding is the sari which is worn in a different style comparing the other community wedding dressing ethics. More emphasis is given on a red colored sari but nowadays lehenga cholis are also becoming popular choices among the girls for wedding ceremony.. The bridegroom will wear a traditional dhoti kurta but now designer kurta pyjamas or western suits in the Guajarati marriages are more popular.
A large number of wedding rituals are performed on and before the wedding day and wherein the priest offers prayers and invokes his blessings on the groom and the bride and it leads to celebration all night long.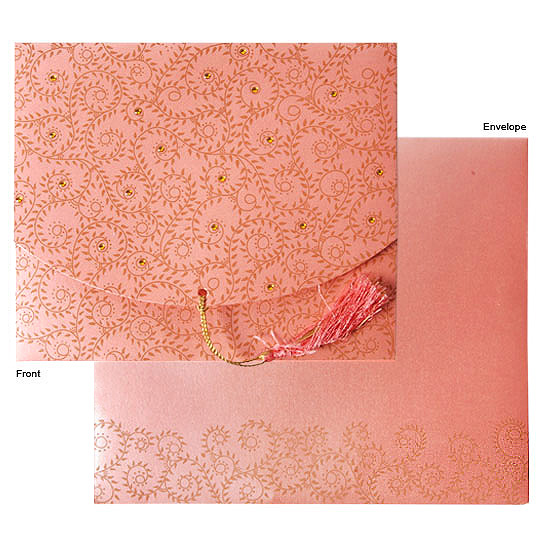 But the above mentioned festivity is incomplete without wedding invitation cards or Gujarati Kankotri's which is used for inviting the guest and relatives.
Gujarati invitations significantly acknowledged as Kankotri Cards and in market a large number of versatile patterns with eloquent texture can be found. You can also explore wide range of Gujarat invitations from different catalogues available at various online wedding invitation cards websites. It also gives you option for selecting your own style and combinations to make invitation card as per your liking. Generally cards are designed keeping in mind the Gujarati traditions and customs. At the same time importance is given to wordings and symbols which are designed as per the religious values and ethics. The selection of cards is based on various criteria like price, theme of the marriage and paper quality with designs. Always choose an invitation card which matches your marriage theme and budget because it gives the first impression about your marriage.