The selection of wedding invitation cards is not as tricky as its etiquettes. There is no doubt that the selection of the wedding invitation is the most crucial part in the process of selection of wedding stationery.
Your wedding cards hold all essential information about your nuptial day, and you definitely do not want that your guests would miss a single piece of information.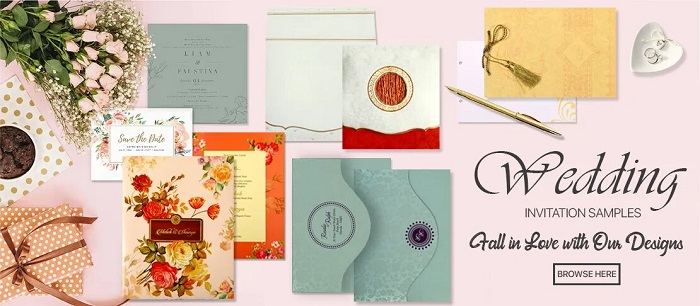 There are different wedding invitation cards etiquettes that you need to take care of. From when to send your save-the-date invites to the wordings on your envelopes and the way, how you should address an "adult-only" event.
Today in this post you will get answers to all your questions related to wedding invitation etiquettes. We hope that after reading this post you would be able to get acquainted with all the invitation cards etiquettes that would make your guests smile merrily on receiving and opening your wedding invite.
Wedding Invitation Cards Etiquettes
The best time to send out the save-the-date cards is generally three to four months prior to the date of the wedding.
In this way, you will allow your guests to plan a visit for your nuptial. When you perform this practice, no one will complain about having a leeway to plan.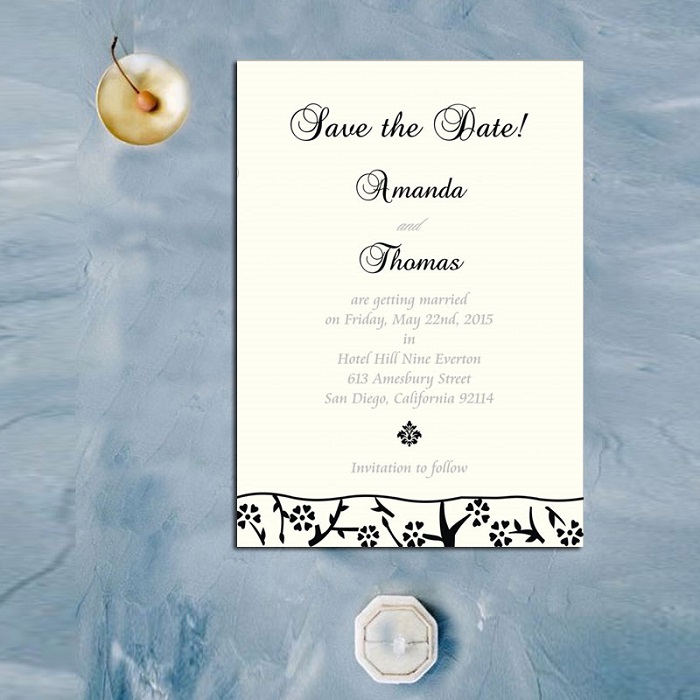 When it comes to sending the wedding invitation card, the best time to send it is six to eight weeks before the date of the wedding.
Make sure you send your R.S.V.P request two to three weeks prior to the date of the wedding and in this way you could get almost correct headcounts.
Always be clear but also be creative
There is a saying that a well-informed guest is a happy guest. Never forget this statement when you send out your wedding invitation.
Try to keep your guests in the loop. It is always interesting to be creative and innovative with invitation cards or save the day cards, but make sure that you include all in pertinent information in the invitation cards that you ought to send.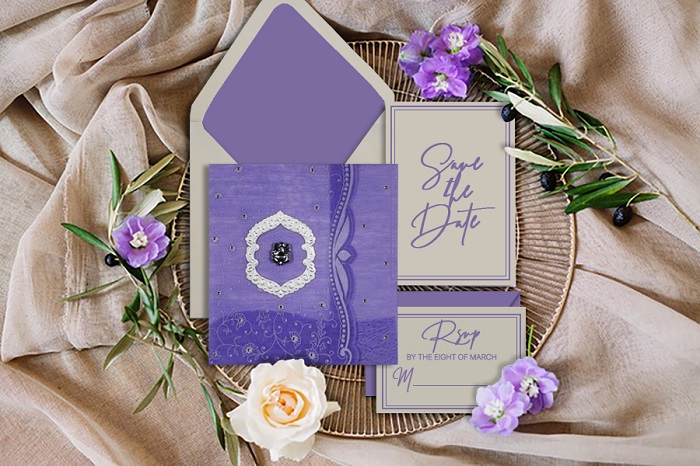 Specify the date, time, and location of the ceremony, at your wedding invite. If you have reception then also mention it clearly in the invite.
No matter what creative way you choose to send your invitation, always mention the details without missing any single point, discussed above.
The correct way of addressing wedding guests
Generally, it is seen that people while sending out the invitation cards, use traditional honorific without knowing if the honorific words required to be mentioned or not.
Always address your guests by the names they actually use. Always try to use short honorific or it is better if you skip them.
Here are a few ways you can use honorific in your invitation cards:
Address children under 12 as Miss or Master.
Address unmarried women as Ms.
Address Married women as Mrs.
Doctors can be addressed by Dr. or Drs. (if two)
Address men as Mr.
Registry Information: To Put or Not To Put
Frankly speaking, we do not support putting registry information on your wedding card. It is not considered among good wedding invitation etiquettes.
It's a Big NO, you should not put your registry info, but that does not mean that you simply ignore it entirely.
Rathe than including it on your invitation cards, you can mention the link on your website. You can let all your wedding guests know where you are registered without being impolite.
Be clear about age-specific wedding
Weddings are of different types, generally, weddings follow a universal theme, which is suitable for guests of all ages. But if you are planning for an age-specific wedding or an adults-only wedding, then you should mention it clearly in your wedding invitation card.
It is one of the wedding invitation card etiquette which every couple should follow.
But you must be wondering, how to mention this detail without offending the little ones and their parents.
Worry not, we are here. First, always address your guests specifically, so your guests understand that the invite is meant for only those who are mentioned on the wedding card.
You can always give a call to your wedding guests and explain that you would be having an adult-only wedding and that you hope they will understand and come to the wedding.
This personalized warm gesture will be appreciated by your guests. If you have children in your family, you can try considering hiring a babysitter for them. In short makes sure and clear who are invited on your nuptial day.
Invitation for engagement party
Engagement is a milestone in anyone's life. It is the time when you are about to announce your nuptial day to your loved ones.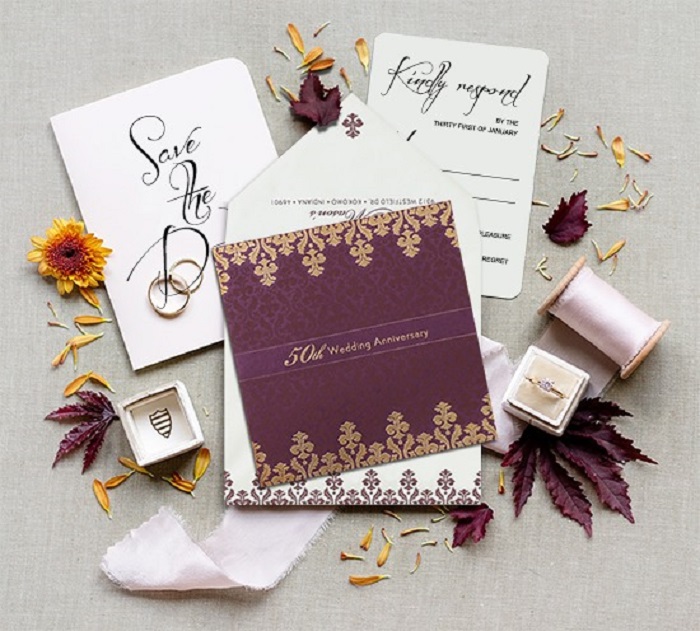 If you are planning to send out the invitation for your engagement, then here are some etiquettes that you should follow. Make your guest list of engagements with proper caution because the people who you are calling in your engagement are the ones who you expect to be present on your wedding day.
Mention about the dressing code
In the present time, the to-be-wed couples are more inclined towards having a thematic wedding or a destination nuptials. In such a case, it becomes mandatory, that you should always mention the right dress code for your wedding invite.
In this way, your guests won't feel awkward while coming on a nuptial day. Clearly mention the dress code of your wedding on your wedding invitation. Make it clear if it is casual, formal, cocktail attire or a black-tie dress code that you are accepting your guests to wear.
More wedding invitation etiquettes that you should consider
Do add venue when sending a save-the-date card.
Have a wedding website for all the information that cannot be mentioned on the wedding card.
Clearly spell out the street, post office box, or apartment in a well-written manner.
Write two separate names in two different lines to address unmarried couples staying in live-in relations.
Always mention titles such as Dr. Mr. Mrs. Etc.