Magic, music, and eternal love story, that is how Disney story can be described, each perfect in its sense. Disney has inspired us that love can happen in between anybody, anytime, and anywhere. The classic Disney legends have been inspiring us for decades in such a way that most of us have started dreaming of a magical Disney themed wedding.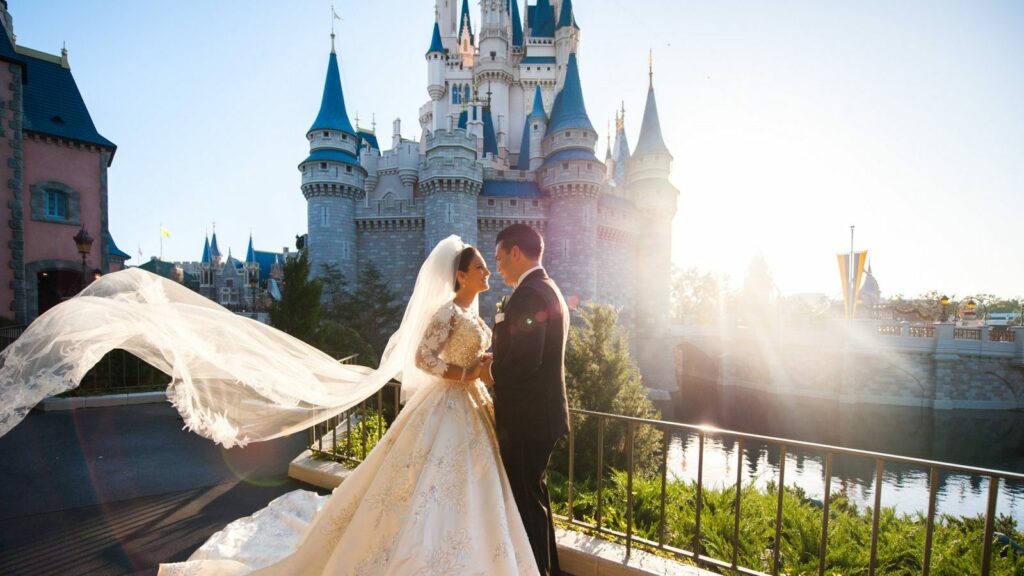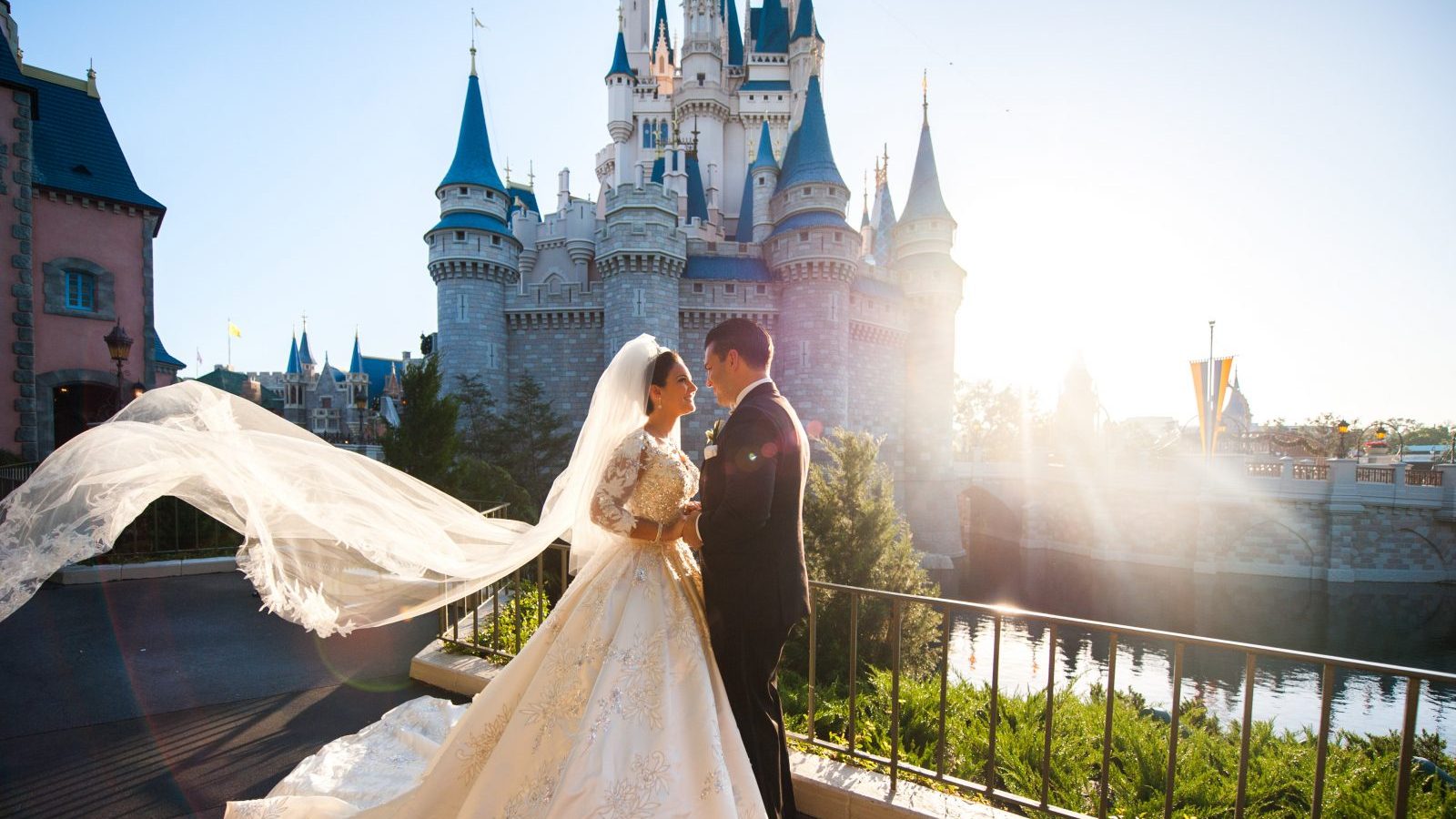 Are you also planning for a Disney themed wedding? The magical decoration, classic Disney themed wedding dress, gorgeous Disney styled wedding cake, and everything so full of love that it made you and your bae feel like Cinderella and Prince Charming, Aurora and Prince Philip, or Tiana and Naveen,
So do not miss the post because you might get an idea for your Disney themed wedding.
Let us begin!

Best Ideas for Disney Themed Wedding
Disney Wedding Invitation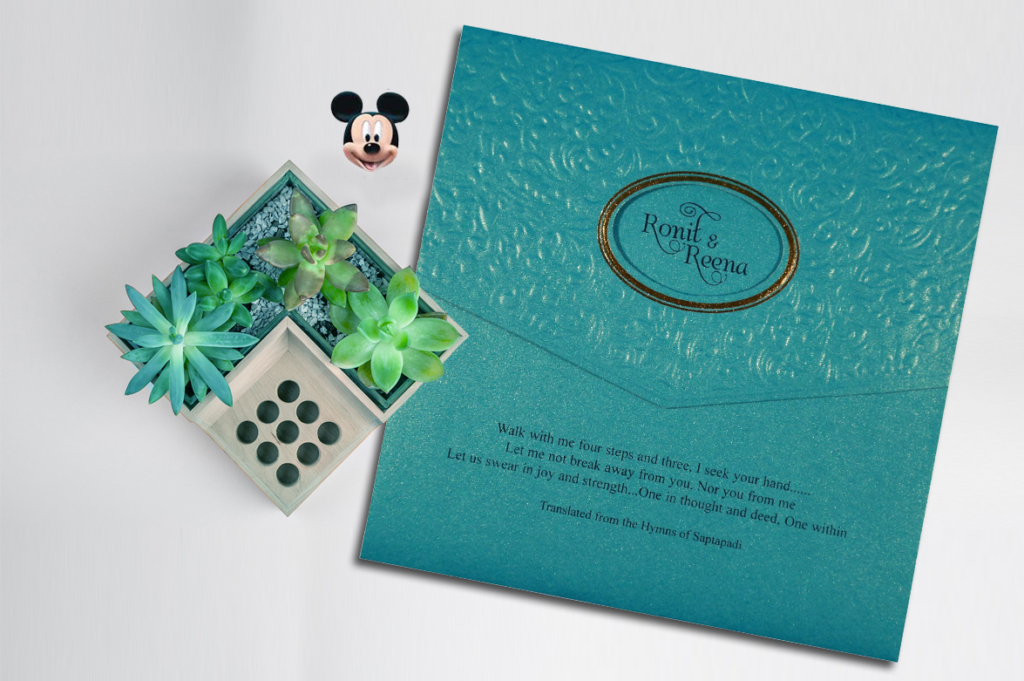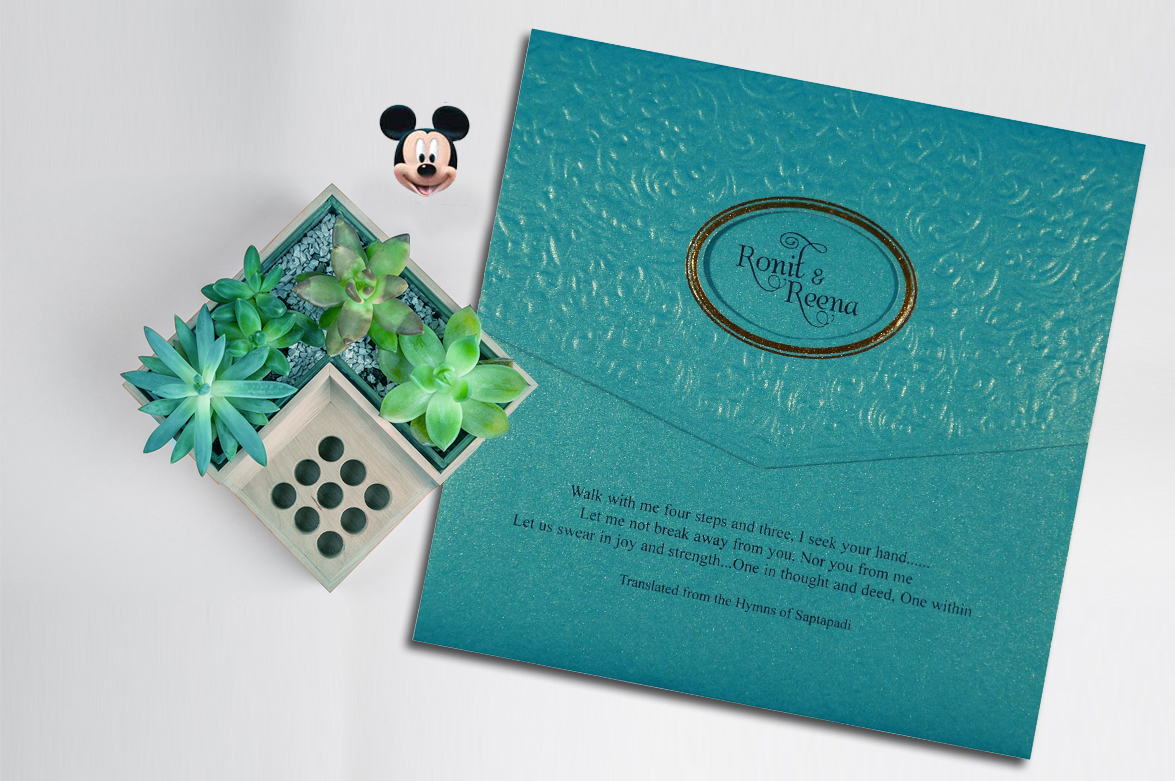 We are talking about Disney themed weddings, and having wedding invitations that match the theme will be so enchanting. You can go for Meant to be wedding cards with a black background and beautiful calligraphy. The beauty and the beast enchanted rose wedding invite will be a romantic choice for you. For a legendary Disney themed wedding, you can choose a Mickey & Minnie wedding silhouette invitation. Select Pixar UP wedding adventure is out there see wedding invite, which will tell you to get ready for the adventurous life postnuptial.
So before you say I do to your prince charming, think of all the options out there for your Disney theme wedding invites. Some of the other Disney style wedding invitations are:
Cinderella castle fairytale wedding invitation

Beauty & the Beast fairy tale castle wedding cards

Little Mermaid style his & her wedding invitation

Aladdin theme marble wedding invite with Gold Coral typography

Cinderella wedding theme Cinderella charming invitation
Disney Inspired Decoration – 
To make your Disney theme wedding more enchanting, there are so many things you can do. From beauty and the beast style castle wedding to Snow-white style outdoor wedding, there is so much charm to add.
You can go for beautiful Beauty and The Beast-inspired bell jars that will add romance to your wedding aura. An artificial red rose inside a glass jar with led lighting will give a soft glow.
When it comes to Disney theme wedding, going for candles and classic cutlery will complement the celebration. You can also go for a cute carriage candle holder with a heart-shaped window. Double up the décor with stylish champagne flutes from the Disney store. The Disney store baubles will look great as decorations throughout your venue. You can also reuse them during Christmas.
Some more Disney themed wedding decorations are:
Three arms candle holder metal pillar candlestick

Fairy tale storybook ring holder

Tea time whimsy ceramic bud vase, party favor

Happily every gold glitter bunting banner

Disney showcase beauty & the beast figurine set

Disney princess happily ever after signature DecoSet cake topper
Disney Wedding Dresses –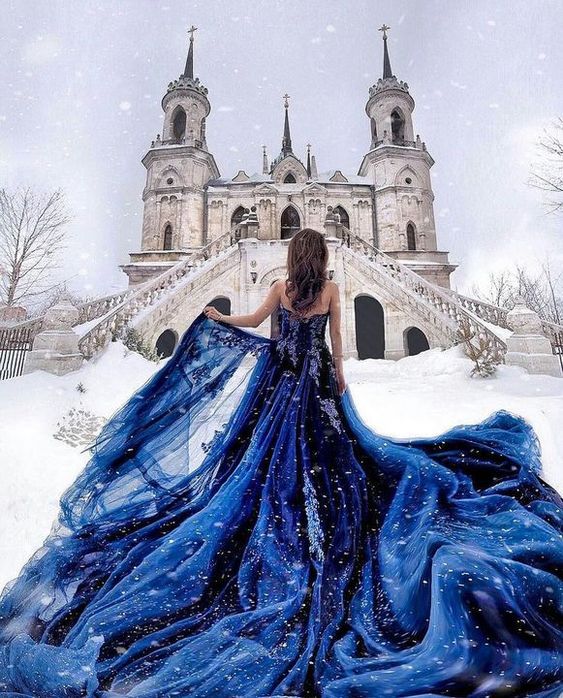 For Disney fans like you or your partner, it would be great if you choose to wear Disney themed wedding dresses that come for both bride and bridegroom.
For a Disney fan groom, they can go for a Mickey Mouse bow tie. You can also choose the bow Mickey Mouse bow tie for groomsmen also and add a little Disney into a dapper.
Brides have multiple options to be Disney brides. They can opt for the Cinderella gown and get wrapped in a mystique blue gown with glitters. Hair bun in head and glass style belly will complete your Cinderella look.
You also choose red and blue with a red bow on your head and become Snow White. Have an apple cake to complete your Snow White wedding. The Aurora gown with delicate floral lace appliqués adorns the bodice and hem of this dress producing it more pleasing.
Here are some more Disney themed wedding dresses you can go for:
The Tiana Gown in a tiered lace for vintage and modern look.

The Snow White Gown with dramatic train & dainty floral details.

The Rapunzel Gown with a floor-length tulle-ribbon bow.

The Pocahontas gown with head-to-toe lace will be a show stopper

The Ariel Gown with multiple layers of tulle and organza.
Disney Theme Wedding Accessories – 
Along with wedding dresses, what makes you more of a Disney prince or princess are the Disney themed wedding accessories. You can go for chic cuff links. They are a great way to indulge you completely into Disney's aura.
For brides, there is Minnie heels footwear. The Disney bride can walk down the aisle in style with cuteness. These wedding accessories will be crafted from real gold glitter will bring you great fun and a flirty look.
Brides can also come in marvelous crystal heels and splurge on their big day. These crystal stud bellies will be just what enhance your Disney princess looks.
If you want to go for some traditional Disney style, then you can opt to show decal, which would be a great way to make them extra special.
Having a Disney themed wedding and not talking about tiara is so not done. On your Disney princess wedding gown, you can don a princess tiara and become a perfect princess. It will tick all the right boxes for a fairytale wedding. 
Talking about accessories and having something more Disney-style will always welcome. You can go for a sweet and simple rose gold bracelet compact with silhouettes of Mickey and Minnie Mouse.
Disney Wedding Cake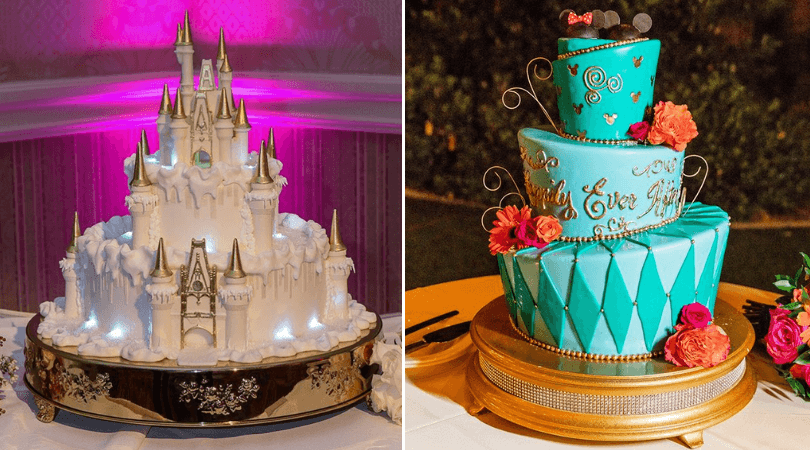 To embark on a journey towards Happily Ever After, one must start with something sweet. A Disney themed wedding with Disney themed wedding cake will complement each other.
There are lots of unbelievable Disney themed wedding cakes available to make your nuptial day more amazing. The castle cake toppers will be majestic to include. How about a cake blended with snowflakes, it would be perfect for those couples who believe in the enchanting wedding.
You can also go for Alice in the Wonderland version that comes with mainly neutral colors. It will be a great choice for Disney themed wedding, and it will be something your wedding guests won't forget very easily.
You can prepare an entire Walt Disney World Resort for your wedding cake. It will look majestic and match your Disney themed wedding. How about beauty and the beast-inspired décor.
How about a magical genie lamp cake that will intricately be embellished and hand-painted with edible gold? The best part will be that it blows out purple smoke for an extra magical experience. Wouldn't that be amazing?
Conclusion
There is something magical and undeniably enchanting about the world of Disney. Be it a Cinderella story or the story of sleeping beauty each story has lots of elements that will make your wedding perfectly magical.
We hope this post will prove helpful to you and brings to you the best Disney themed wedding that you always wanted.