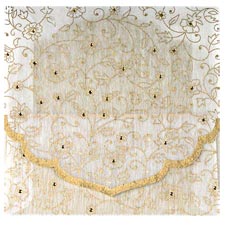 Wedding invitation cards are known for setting the tone and theme for your marriage, at the same time it provides all round information to guest and relatives. While choosing a particular card you will find ample number of options available in market place and considering some of the top trends will match your wedding theme. To speak about current trend and style marrying couples choose wedding invitation cards which are bold and bright and with the focus on patterns with contrasting colors and designs. I can say subdued is out of fashion and vibrant is the new trend for marriage invitation cards.
As theme based weddings are more popular which has shifted the focus on pale shades, or tinted one with solid-colored background to match the occasion. This type of cards can still be found but now couples are inclined towards more bold and bright styles matching their traditional wedding themes and style.
You can instead of selecting a pale pink or blue colored card, choose magenta or cobalt blue, having a shaded color against a solid-color background to match your special day celebrations. Generally, patterns used for the background are composed with bright and eye-popping shades to give beautiful grace to your wedding card.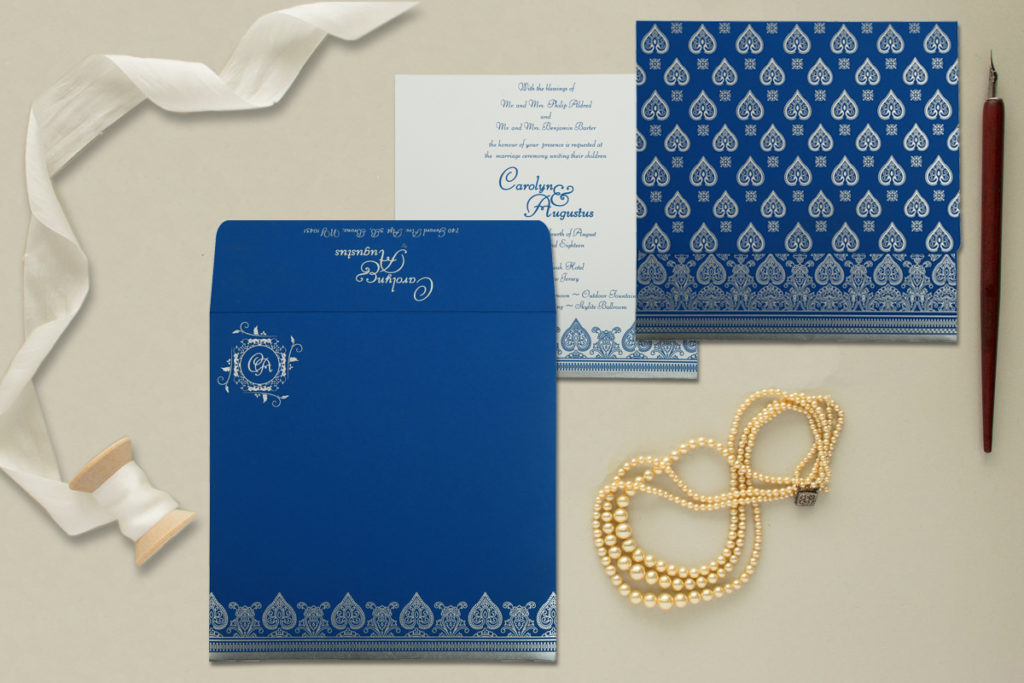 Looking into the current trends of silhouette styles which have reached a new peak of popularity, placing the outline of a graphic against a solid-color or patterned background gives it a majestic look. The outline traditionally consisted of a black image on a white background giving a perfect example of a shadow against a solid-colored wall giving card designing a new dimension. Rather than selecting a solid black, the silhouette can be made in brown or light shaded grey.
The background can be made in a bold shade or pattern to match the theme. The outlined cards have different styles for all themes, such as beach or a destination wedding.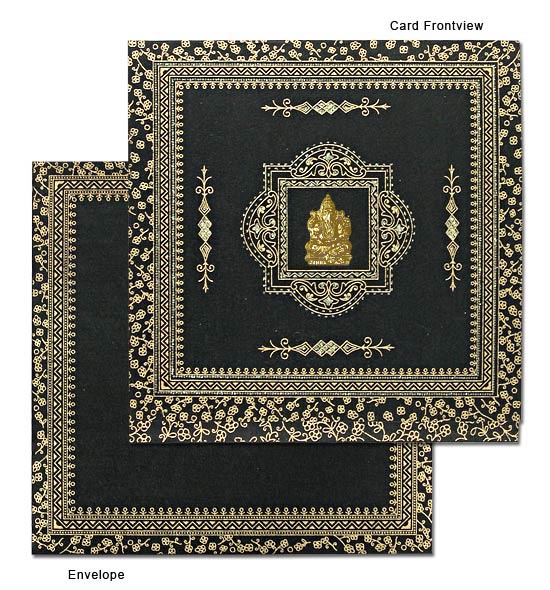 Your wedding celebration is incomplete without an extraordinary card to make your festivity elegant and unique. A large number of options are available to choose from whether it is subtle silver or a golden color; the card styles have taken a bolder approach in this aspect with gold or silver. For example, just a hint of gold on the edge of an image or a border gives the entire background of an invitation card a magnificent look.
Another important aspect which plays important role while selecting a card is the budget. As the price of the card may make your budget heavy by leading to cost cutting for other important parts in the marriage ceremony. But weddings are treated as the most important day in marrying couple life so while selecting a marriage invitation card with more graphic and wordings is given importance to welcome the gust and relatives.