"Color is a power which influences the soul"
Dive into the bucket of colors and get yourself transported to the world of bold and flashy shades that spread the joys of colors on your big day in a big way.
Today, unfortunately very few couples are considerate about colors and are barely aware of the impact of colors they choose for their wedding. Well, we are sure you are unlike them and that's the reason why you have landed here in search of some inspiration.  A successful placement and selection of colors can uplift the mood while a dull selection can spoil your day and evening!
Surround yourself with bold wedding colors and feel the magic that it will create around you and your beloved guests. To ease your task further, we have mentioned a few pointers that might help you in deciding your color scheme: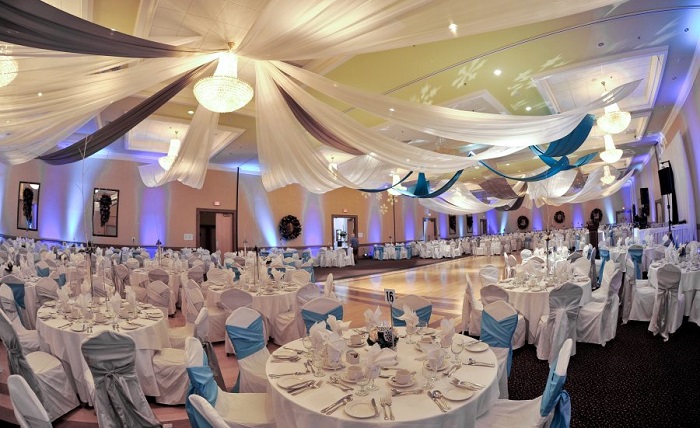 1. Thorough scrutiny of the venue is a must
"Charity begins at home" before you move further on your colorful ride, it is important to evaluate the wedding venue, whether it fits well with your dream bold wedding color schemes or not. Walls, floors, furniture a lot has to be considered before finalizing a color scheme. Therefore, visit the venue prior to finalizing your bold wedding colors and make proper notes of every detail possible. After all, you are the manager of your wedding and managers ought to be truly responsible (don't be scared, you'll get through it)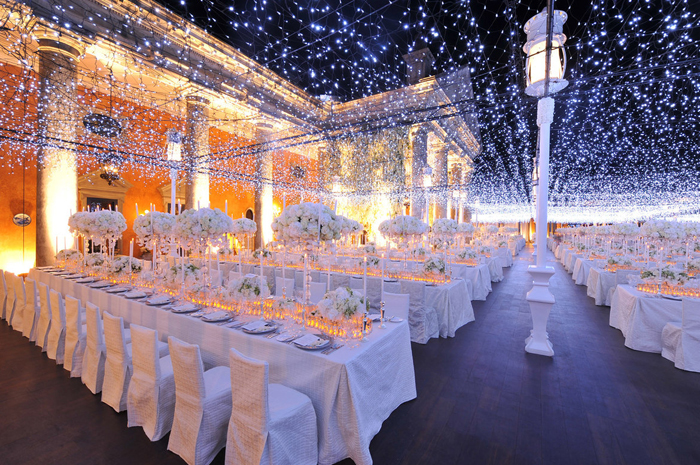 2. Don't miss the "Three-Tone Technique"
Here's a secret to solve your jeopardy of using bold colors for the wedding. Just remember the three-tone technique, the technique is very simple and is mentioned below:
Main Color- This is that shade of color which shall be visible in bold almost everywhere throughout your wedding. It brings out the entire theme and soul of your wedding and is meant to be as eye-catchy as possible.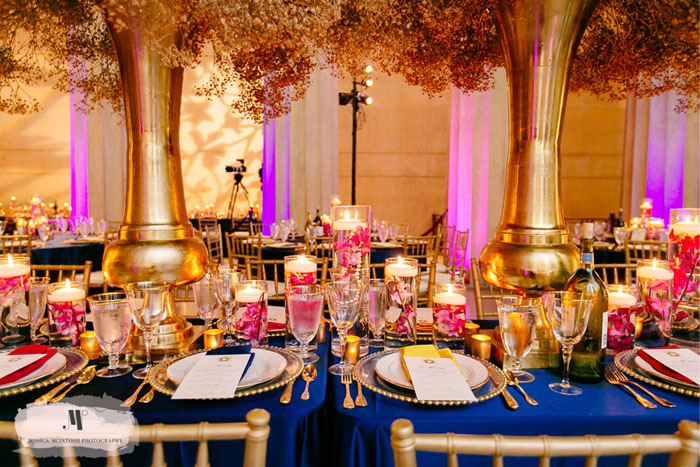 Side Color-It is that color which complements the main color and is meant to give a subtle touch of beauty to your add-ons such as the wedding cake, flowers, candles, etc.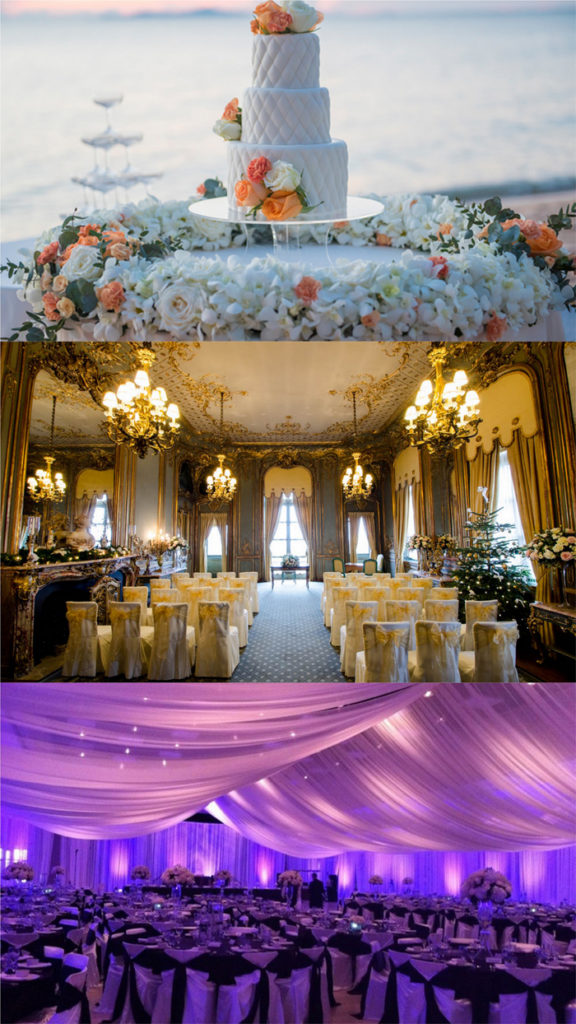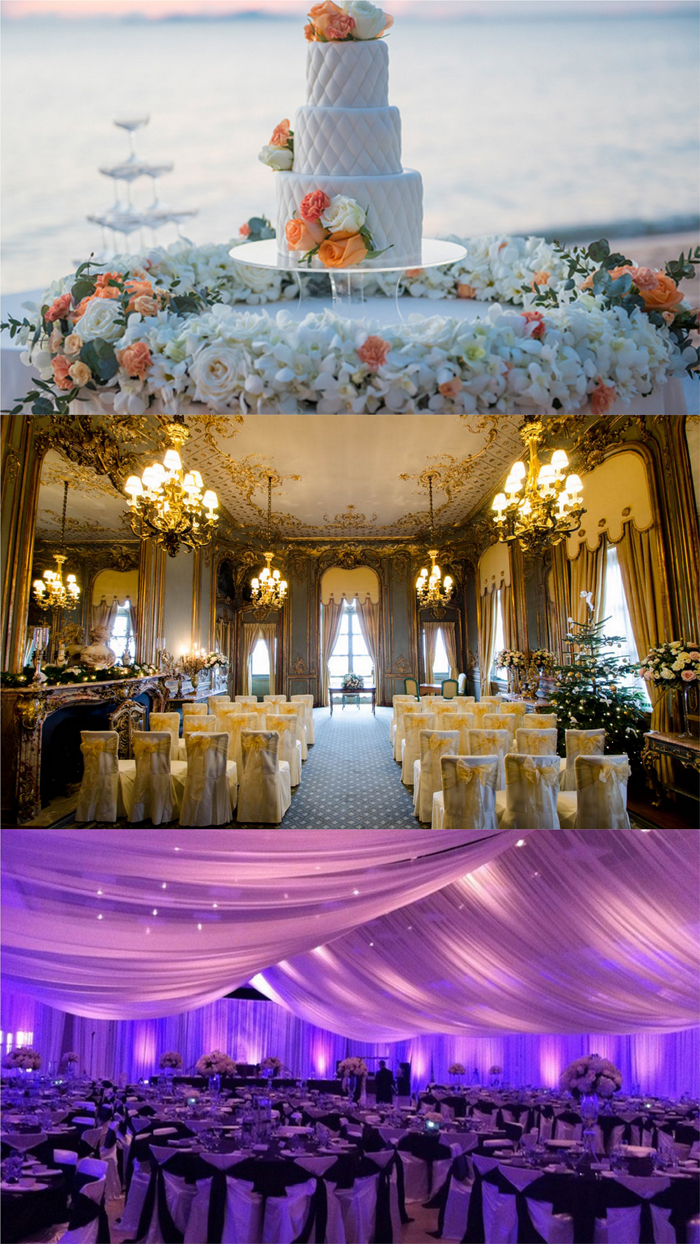 Highlight Color- This gives a final finishing touch to your color scheme and is picked to make the ambiance come out loud to live.
A few shades have been mentioned for your reference:
Main Color- Yellow/ Purple/ Navy
Side Color- Navy/ Burgundy/ Eggplant
Highlight Color- Blue/ Orange/ Gold
You can use these shades with the three-tone technique and wait for the allurement to happen.
3. Extra elements for those extra-ordinary looks
Shower the colors of festivity with shades that are bold and beautiful just the way you two are. Be it the modern Indian wedding card or the wedding cake or the wedding dress or the decor, make sure that everything falls in line with your selected color scheme.
Set up a "Can't-miss" entry to your wedding venue with dashing and ravishing signage that speaks out your love for bold and vibrant colors. Furthermore, welding curtains and giant balloons can be integrated to display the energy and vibrancy put up by you at your wedding. What more? Add special effects to your wedding by smoke bombs that shall sprinkle the colors of amusement and bliss all over. Doing so will not only display your professionalism in terms of the selection of colors but will also bring the much-required life to your wedding day.
Get ready to witness bright, bold and cheerful smiles spread all over. We hope the tips will work wonders for you and will make your guests "Go "Happy Go lucky".