My post enlightens on significance/importance of Wedding invitation cards, for perfect wedding planning. I am trying to brag a bit on the relevance of wedding invitation cards in context of wedding or marriage ceremony.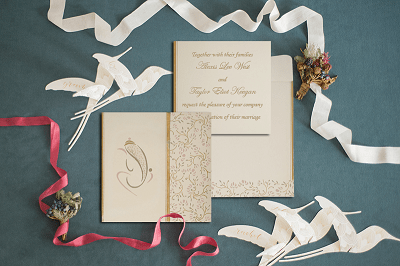 Choosing a Wedding invitation card is the foremost step in planning a unique and perfect wedding.  As per the old cultural values of every religion, it's a custom to distribute cards to your distant relatives, loved ones and guest.
Nowadays, bride and groom choose and look for cards which are unique and as the wedding theme. However, it is fiddly to select a right kind of wedding card which is appropriate for wedding and marriage theme. Card has to be unique and equally presentable to match the status of marrying couple. It is very necessary to have wedding invitations for perfect wedding celebration because it is the first and the foremost step in planning a wedding.
A unique wedding invitation creates right impression in the mind of guest, who is invited for the royal and majestic gala. Choosing or selecting a card depends on various factors such as budget, color, designs and size of the card. Now invitations have various accessories such as gemstones, kundans and velvet fabric designs to give it a rich and elegant look. Wedding celebration planning kicks off with proper selection of wedding invitations as it creates a firsthand impression about the wedding theme and style. The paper quality of card also comes into picture while selecting a card. With culture and religious values the look and designs of wedding invitation cards will have a radical transformation and change. The marrying couple and their families desire to welcome their loved ones and guest in a royal way.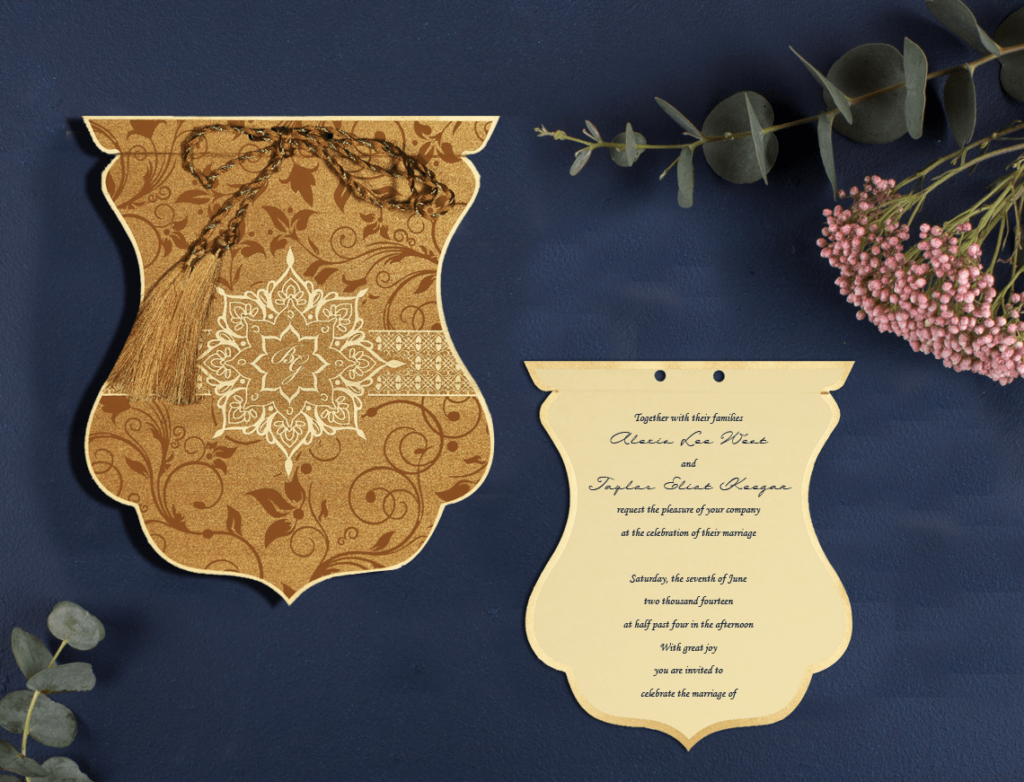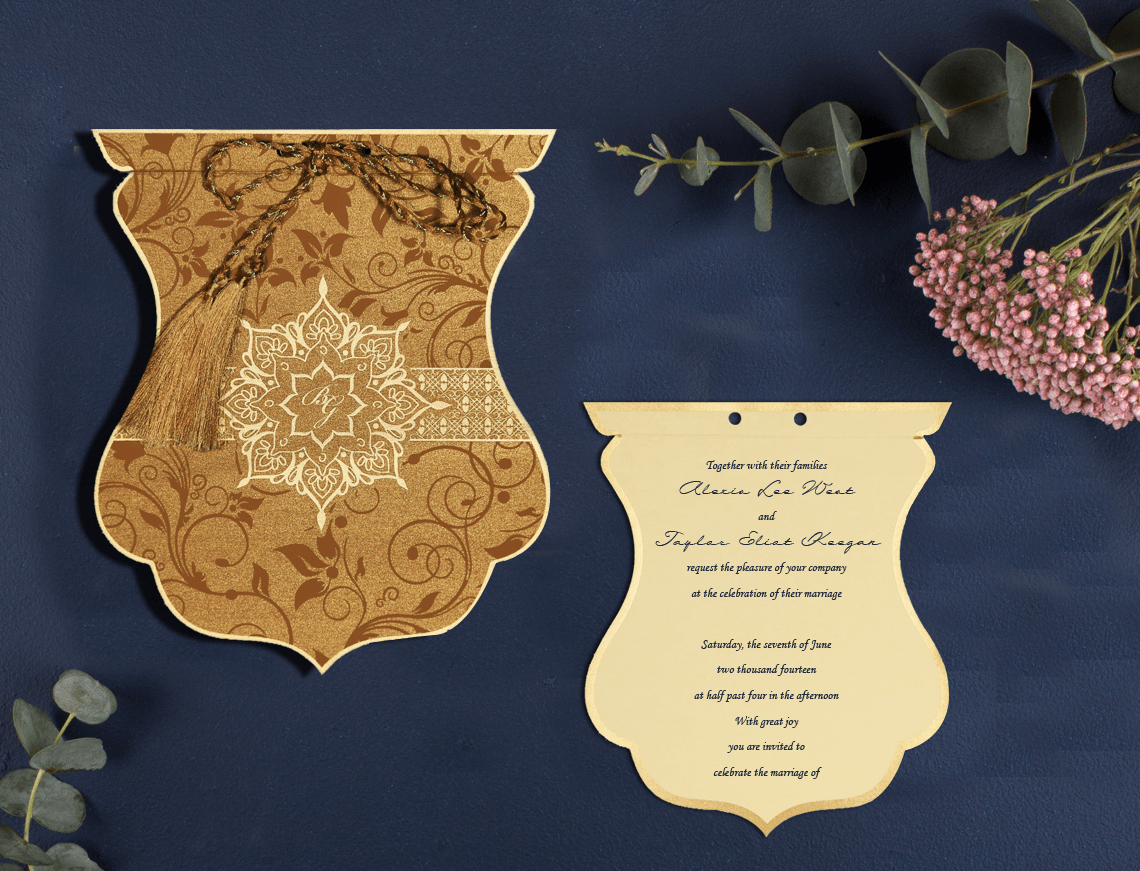 Getting married in style is possible with 123weddingcards.com, as this online wedding card site gives ample number of options to suit your requirement and budget. The best way to select a card is possible by keeping in mind factors relating to theme, uniqueness and style of the wedding.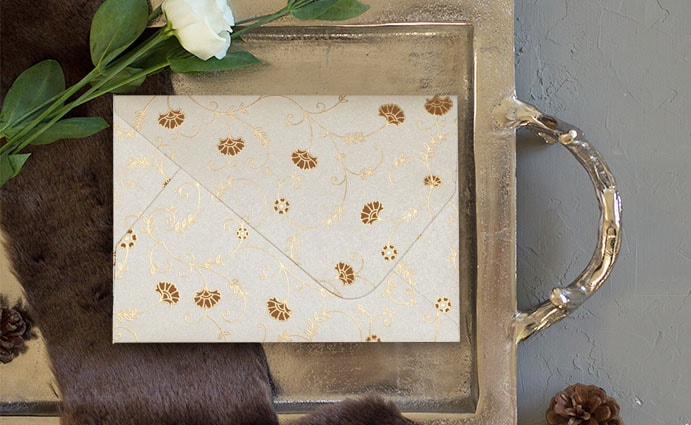 Our online wedding card portal 123weddingcards.com is the right place to choose impeccable invitation cards for a royal and distinguished wedding. Each card design is unique, elegant, marvelous and splendid in each aspect of texture, design and rich color. Series of opulently colored to minimal designs, our wedding invitation cards are dished in mores and traditions, matched for people all around the world. Astounding online shopping portal known for its customization option where you can prefer your shade, plan your emotions and we ensure that your emotions turn into veracity. Your wedding is incomplete without our highly customizable wedding cards. This option gives freedom in selecting a card as per the theme and keeping in mind the budgetary constraints.
We intend to provide our customers with the best online shopping experience from beginning to end, with a smart, searchable website, easy-to-follow instructions, clear and secure payment methods, and fast, quality delivery with committed 24/7 customer support staff. Turn your invitations into keepsakes for a lifelong memory with our site.