Hawaii is a stunning island having natural fauna, flora and beautiful scenery. You can find wonderful restaurants, resorts and grand hotels. This particular place is the abode of beautiful wedding gardens, along with tropical waterfalls and gorgeous flowers that are ideal for celebrating a dream wedding. It is highly famed destination that is famous for ocean breeze, sunsets, beaches and aloha of this place can surely make your event more fantastic. The popularity of Al fresco Hawaii wedding has grown manifold in the past couple of years. Are you hosting an intimate wedding or a grand celebration, this island is just impeccable and marvellous.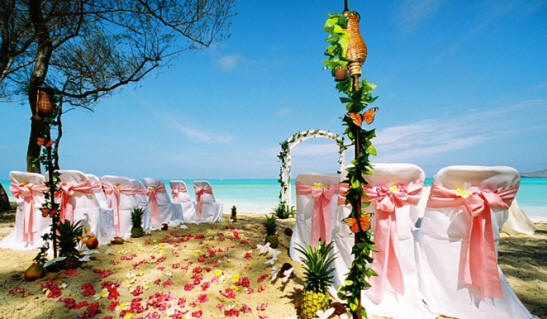 Planning a wedding on this island gives you a lot of options, such as getting married on a beautiful beach-front, near a garden waterfall, in a 5-star hotel, private vacation resort or in a historic church. This place is just ideal for your destination wedding. Ideally, having a wedding ceremony on a beach is the most popular in this particular location as you have hundreds of beaches to select from. It is always better to have a location that is less crowded and can be easily reached by your invited guests.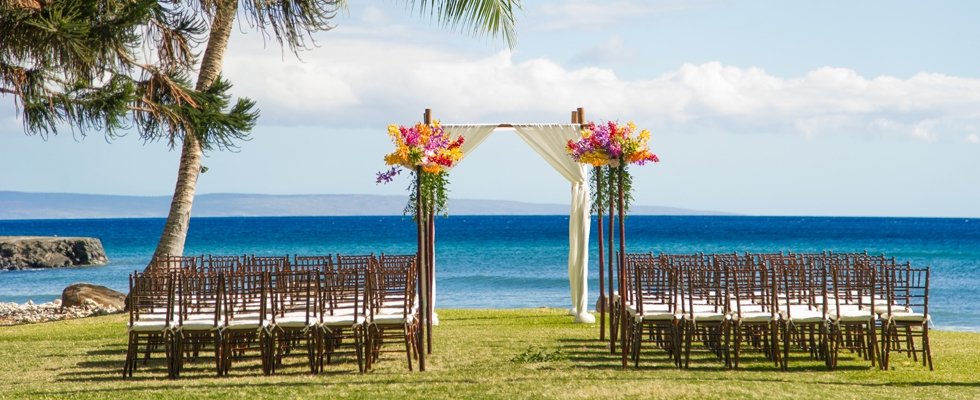 As a couple, you have lot advantages of getting married in this island due to the extraordinary rehearsal dinner venues. You get complete entertainment including atmosphere, beverage and food. You can also find various local restaurants that can make cuisine based on your choice and offer great catering services. It is also possible to choose hotels as you get great arrangements in terms of breakfast and fully equipped for hosting a wonderful wedding. These hotels also offer some special Hawaii wedding packages along with wedding preparation services to assist you in planning the whole event with ease. Another wonderful option can be big bungalows that are unique attraction in Hawaii Island and can surely add a great look to your whole celebration.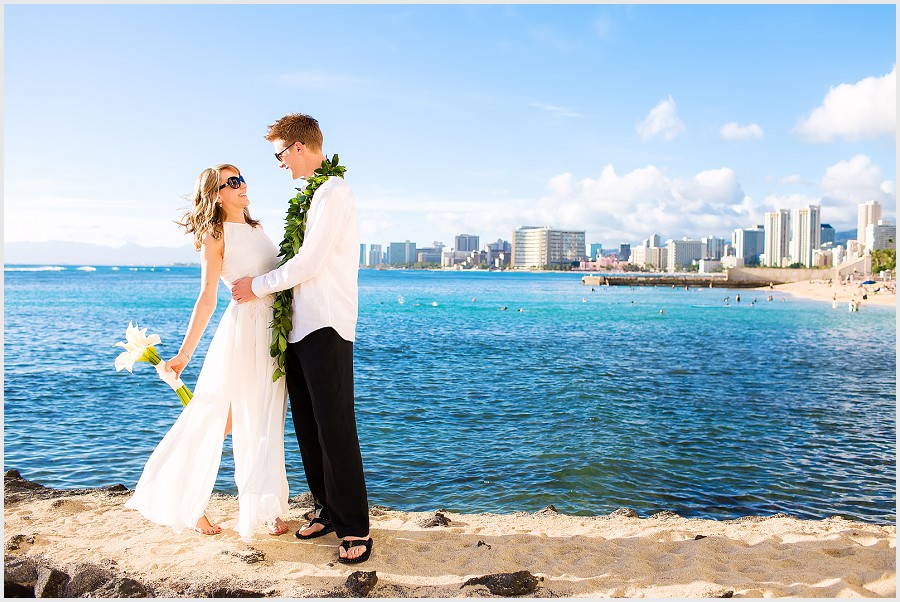 At the same time, you must also give special attention to the various traditions that are followed in this island to add more grace to the occasion. For example, lei presentation that is a symbol of spiritual connection, respect and love along with the blowing of conch shell that represents the use of the breath of life to showcase the love of the bride and groom for all the years to come. While planning an Al fresco Hawaii wedding, you must keep in mind that this island has a consistent weather pattern and ideal for any time wedding function. You can hire a wedding planner as well to share your burden and doing the other planning related to your guest accommodation and travel. Before selecting a particular land in this place, you must explore all the scenic beach-side locations like Lanai, Molokai, Oahu, Waikiki and many others based on your preference and budget.
Therefore, the right time has come for you to celebrate your wonderful romance by hosting a great Al fresco Hawaii wedding. Cheers!!!!