Are you looking forward to having a micro wedding? If yes, then congratulations! Micro weddings trends are becoming increasingly popular these days. They are smaller and cheaper than conventional weddings.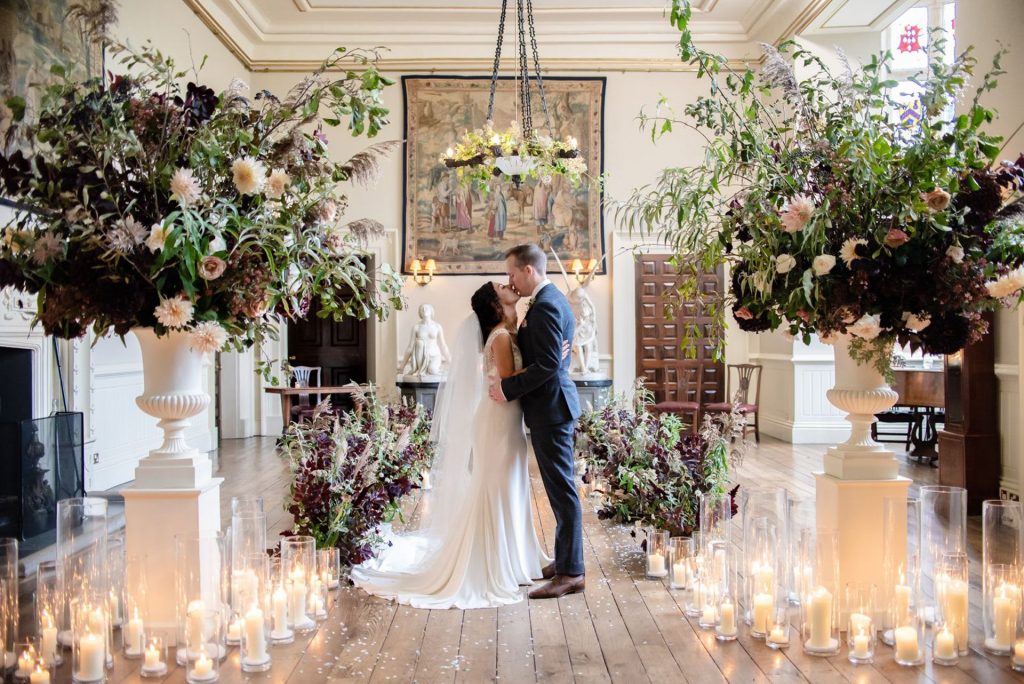 Micro weddings are intimate affairs that feature minor traditional wedding traditions than more significant events. A micro wedding is a great way to celebrate your love without breaking the bank. It typically includes no more than 50 guests and includes your closest inmates.
Today, this post will discuss the top micro wedding trends that will substantially illuminate your small part, and your wedding guests will remember it for a long time.
The advantages of a micro wedding are that you should consider through this post.
9 Best Advantages of Micro Weddings
If you are considering a Micro Wedding, here are the 9 prominent advantages you should consider before planning:
Saves Your Time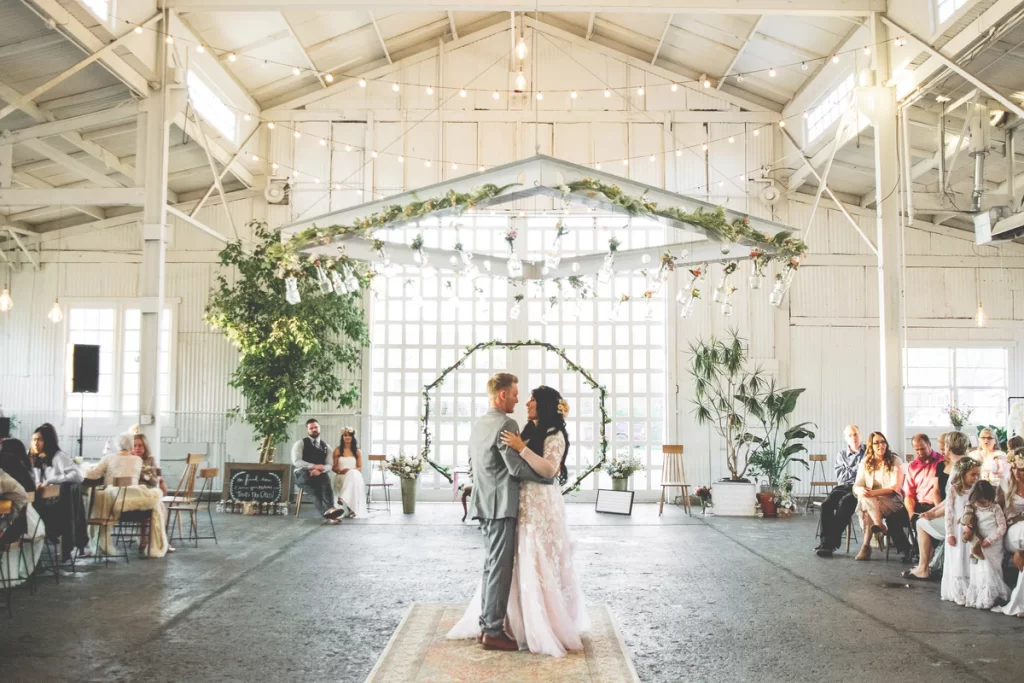 Time is money, they say. This saying becomes true when it comes to significant tasks like wedding arrangements.
Micro weddings should be simple. With fewer guests, the logistics of planning a wedding can sometimes be simpler. There are fewer things to plan, but it also means that you'll have less time to spend on planning. So it's up to you if you want to take advantage of this by having more time to relax and enjoy yourself or spend more time planning.
Time-saving is one of the best micro wedding trends you can follow this wedding season.
You Save Money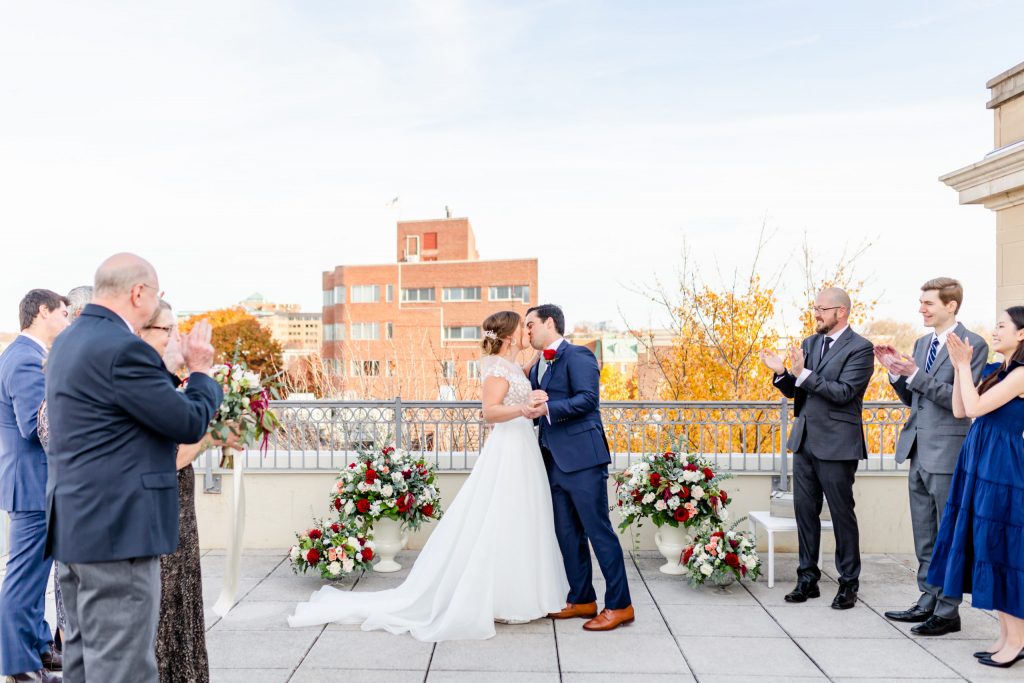 Talking about time and not money is so not done. When you save time, you will also save money, and it has become the second factor to consider in our micro wedding trends list.
Many expenses are involved when planning a wedding, such as venue hire, catering, flowers, gifts, etc. But with a micro wedding, you don't need to worry about all those costs because your guest list will cover them. You only need to focus on other essential aspects of planning like food, décor, entertainment, music, photography, etc.
Therefore, you don't have the pressure of spending too much money. Even money spent on the wedding invitations will be less.
When you save some extra bucks, you can invest them in something more valuable aspect of your micro wedding.
Exclusive Vendors to Organize a Bespoke Wedding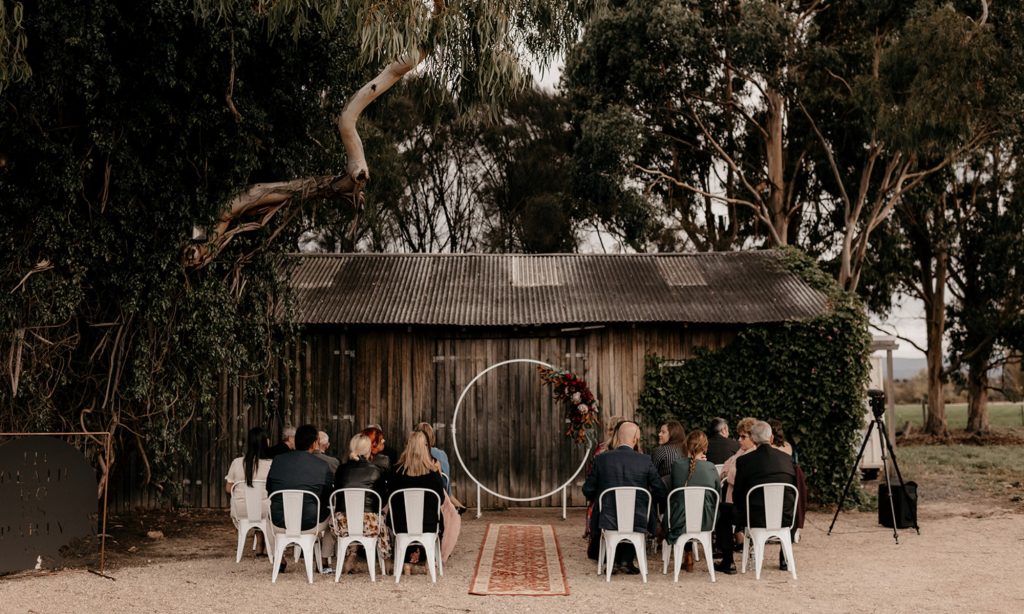 Wedding vendors usually work within a set price range. Smaller weddings may have more flexibility when choosing vendors. That's one of many beauties of micro weddings.
A bride who wants to DIY her wedding may need to research what she can do independently. Typical wedding vendors cannot honor the unique creative visions as they have bulk assignments to handle.
Micro weddings allow you to choose the small vendors that give you unbelievable pricing and more creative wedding styles to work with.
With a small wedding, your wedding vendors will get the liberty to give wings to the imagination. Thus, we can say that having a personalized vendor service will be a perfect choice for a bespoke wedding.
It's Easier to Organize
This goes without saying that micro weddings are easy to plan and organize.
Organizing a significant event requires a lot of work. From finding venues to hiring caterers, florists, musicians, photographers, and so on, organizing a big wedding can be pretty challenging.
However, you won't have to worry about that when planning a micro wedding. Instead, you need to ensure that everything goes smoothly for your guests. That's why it's easier to organize a small wedding.
This is one of the significant advantages of micro weddings.
Pick and Choose the Traditional Elements
You can pick and choose what you want. You don't have to stick with the traditional format of weddings. You can also choose fewer people if you want. The options are endless.
One of the best benefits of micro weddings is choosing the choicest of the traditional elements, which are often mandatory in big-sized nuptials.
Ditch the bouquet toss and choose the wedding cake. You may skip walking the aisle and choose an admired flowy wedding dress. A traditional format wedding with all your close ones – what could be better than this perfect wedding idea?
Time to Flow Down Your Creative Juices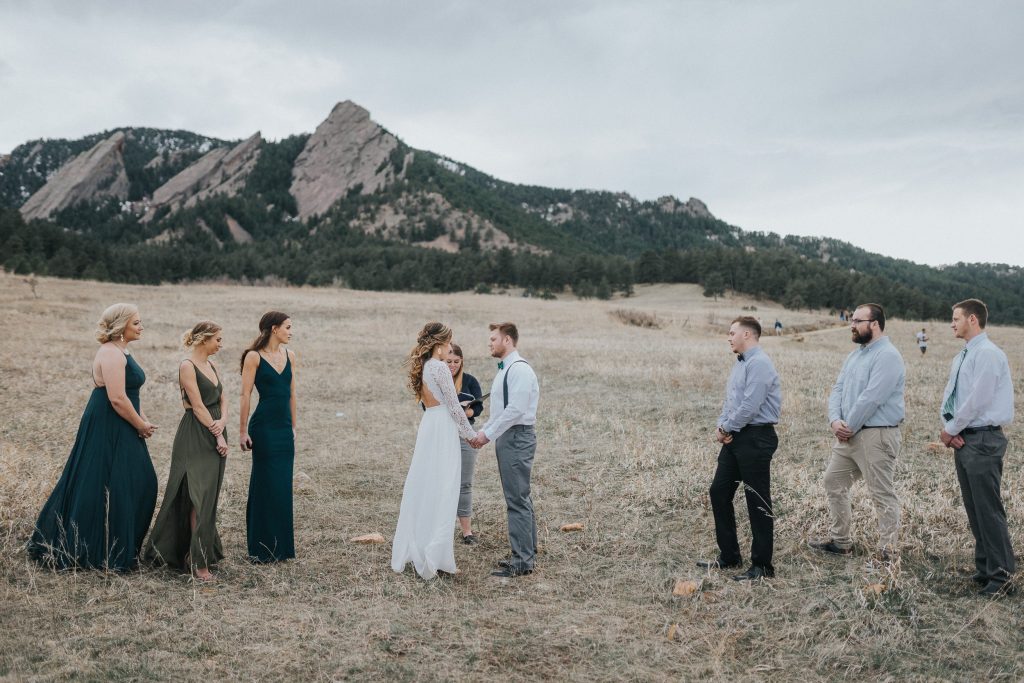 A micro wedding allows you to choose your priorities. Choosing a brunch over an elegant cocktail reception saves you money and allows you to express your creative side. Or maybe you would rather prefer a casual outdoor wedding at a beach instead of a formal indoor wedding in a church, which is also a part of micro wedding trends.
Whatever floats your boat, go with it. Just let the wings of your creativity fly high. You can do whatever suits them best, and thus we can say that micro-weddings come with multiple advantages.
More Fun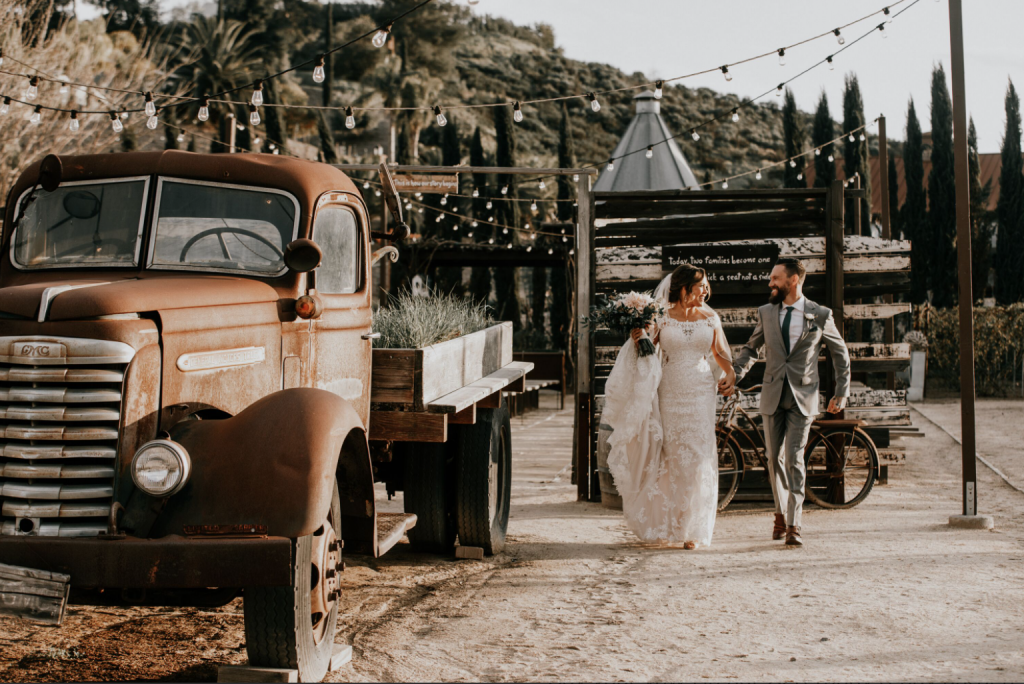 A wedding is synonymous with fun. A wedding ceremony without fun activities is incomplete, a micro wedding doesn't mean that you need to give up fun. It allows you to add some fun elements to your wedding.
For example, you can invite your friends to play games during the reception, which comes under the micro wedding trends in the current time.
You can even ask them to dance to songs from their favorite movies. Some couples even incorporate a few surprise activities throughout the day.
As the guest list is quite limited, you have more fun and intimacy within your wedding activities. A micro wedding with fun and frolic is unparalleled.
More Time to Entertain Your Guests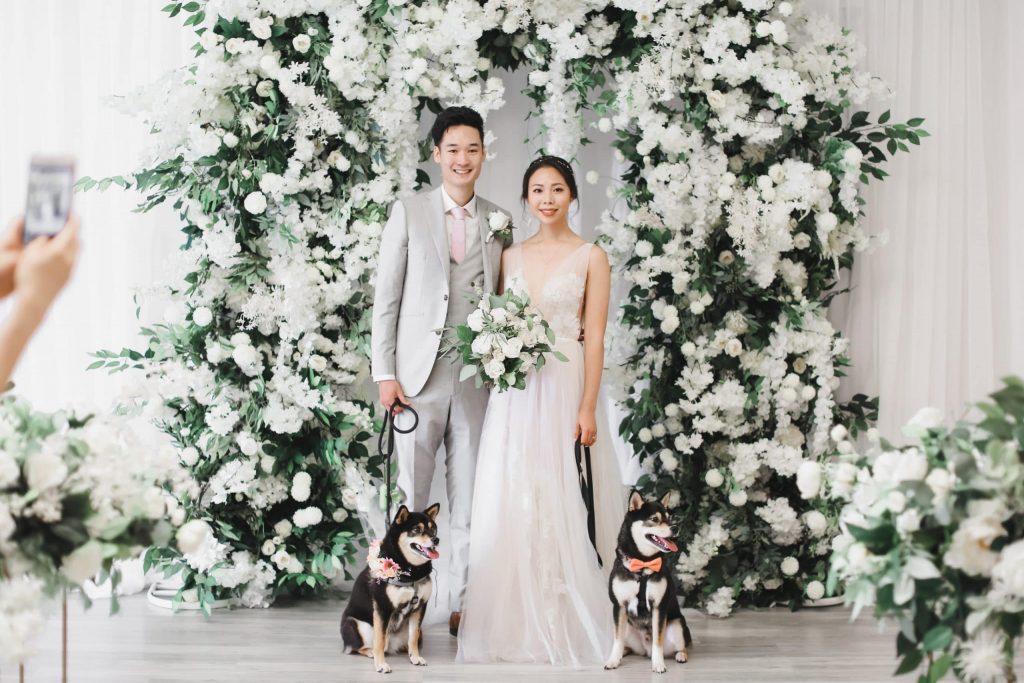 A large wedding with many guests puts significant pressure on the couples to meet and greet every guest. It makes them spend less time as a couple together. But in a micro wedding, you can spend more quality time with your guests as the count is limited. It means that you'll get to know your guests better, and they'll feel closer to you.
A large wedding indeed has its charm and beauty. But a micro wedding is still beautiful. So, if you're looking for a beautiful wedding without the hassle, consider having a micro wedding.
Now that we have taken a deep dive into the advantages of a micro wedding, it becomes evident that we also check the cons of micro weddings to make a well-informed decision.
Following the significant drawbacks of the micro weddings –
• Small weddings mitigate the chances of exploring DIYs. There will be fewer guests, thus fewer decorating tables, and less chance to explore DIY possibilities
• You might end up upsetting people with micro weddings. Not being invited to the wedding might end up hurting many feelings.
• It will be challenging for you to convince your financiers to ask them not to invite their guests.
• It is not possible to invite everyone to your micro-wedding. Or else it won't be a micro wedding anymore.