Are you looking forward to having fun during your wedding reception? If yes, then you should plan some pre-wedding activities. These events are meant to get everyone excited about the big day ahead.
A wedding reception is a special occasion where family and friends gather to celebrate the union of two lovers. The event is usually held at a venue such as a hotel or a restaurant. You can do several things before the wedding to ensure that the event goes smoothly.
Here are ten fun pre-wedding ideas you can incorporate into your wedding plans.
1. Set Up a Scavenger Hunt
Scavenger hunts are a fun way to get your guests to explore space together while making them feel like they accomplished something. You can create scavenger hunts around any theme you choose. When planning a wedding, you could ask couples to go through each other's phones and find pictures of themselves and their partner.
2. Take Song Requests
Ask guests to write down their favourite songs on the RSVP card. Make sure you have enough copies for everyone to fill out! Then compile all the song requests into an iTunes playlist and send it to your DJ. You'll have a variety of songs ready for play when guests arrive. And the best part is that all these songs shall be liked by at least any of your guests on the list.
 3. Have Fun With Cake Toppers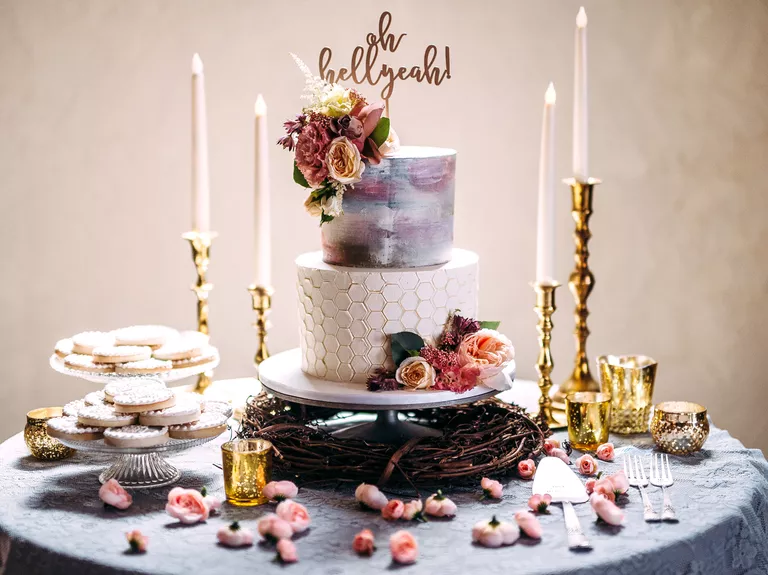 Traditional bridal cake toppers are so old-fashioned. Instead of using a standard white cake topper, why not top your wedding cake with something unique? A lightbulb topper adds a fun twist to any wedding, whether you're getting married at a castle or a barn. If you're going for a country feel, go for a farm animal topper like a cow, pig, chicken, or duck. For a more modern vibe, try a simple lightbulb topper. Having a fun cake toppers could be the best pre wedding activities you could perform.
4. Make Fruit the Favor
For some favours that clients will use, set a "Farm Stand" of fresh fruit or small boxes (or mini crates) filled with treats they can pick up en route to their next event. The fun idea is to personalize apples or pears with stickers containing your names or puns like "We make a Perfect Couple!".
5. Create a Photo Booth
Photo booths are great ways to keep guests entertained throughout the night. They allow people to take photos and videos in front of a backdrop you provide. This keeps guests engaged throughout the evening instead of just sitting at one table. It's a great way to capture memories from the party. Bring some twists to your photo booth by adding some props or costumes.
6. Play Up Your Tablescape
Instead of using real plates for table chargers, go for something more fitting to your tablescape; consider palm leaves for a tropical look or antique tiles like those shown above for a romantic villa-inspired look.
7. Give Guests Something Special to Wear
Whether a pair of sunglasses or a tuxedo jacket, giving your guests something extra to wear as a pre-wedding activity makes them feel special. It will not only set a unified theme for your wedding but also add a fun element if you choose some contrasting accessories. You may choose different accessories for the bride squad and groom squad to add more fun. Do not forget to include details of pre-wedding activities in you wedding invitations online.
8. Wedding Shower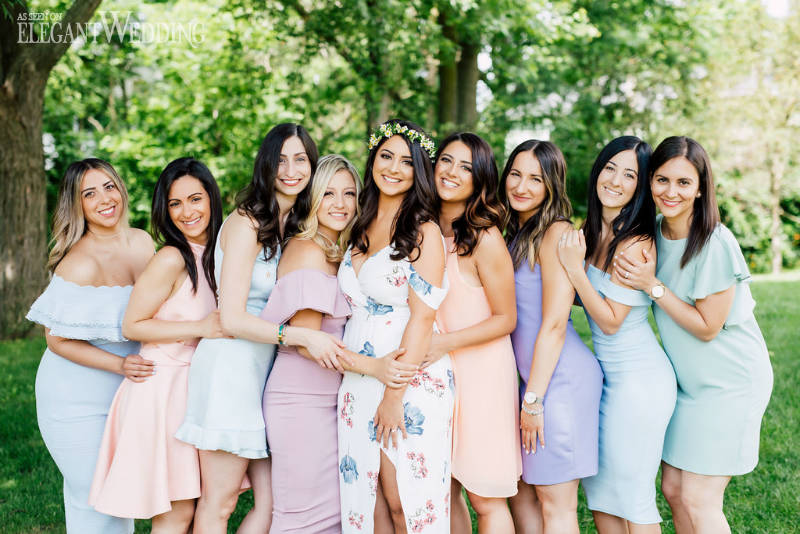 Showering is a tradition that comes with weddings. It is usually held at the bride and groom's home during the first few weeks after the engagement. Guests bring gifts for the newlyweds and enjoy a fun night out. These days, couples choose to hold their showers at different venues, including local parks, hotels, and even corporate offices. Some couples also choose to have a separate bridal shower and bachelorette party. The location can be a big decision, so you may want to consider what type of venue will best fit your needs. For example, if you're planning a destination wedding, you'll need to book early. If you're planning a backyard barbecue, you can easily invite everyone to come along.
9. Rehearsal Dinner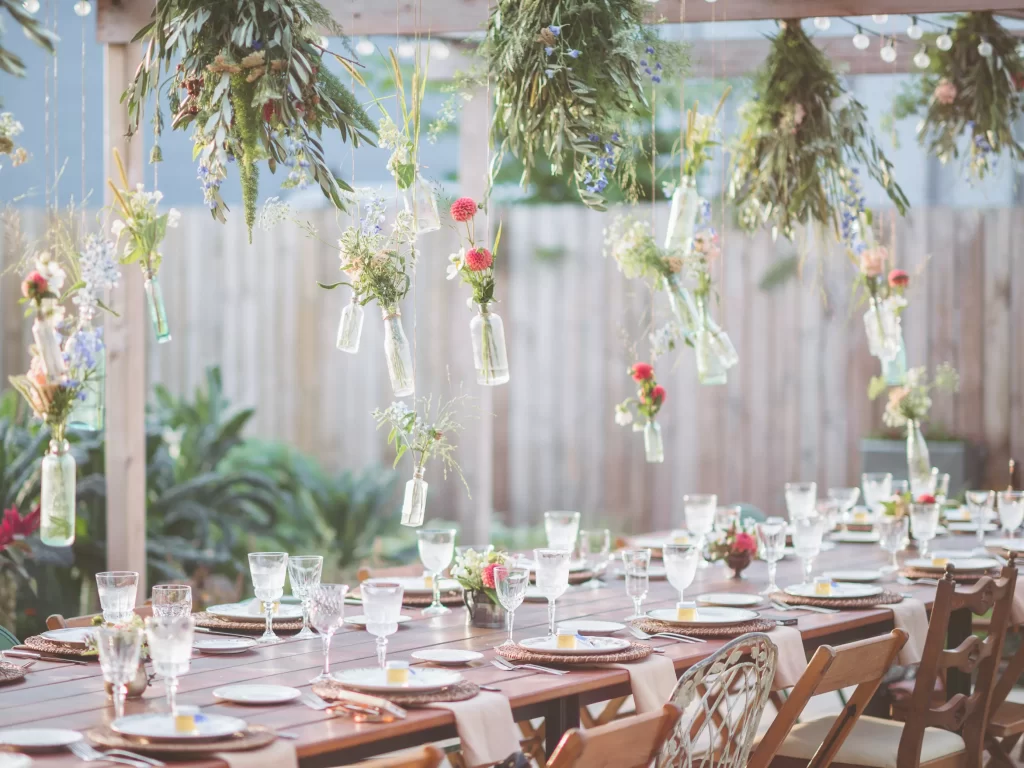 A rehearsal dinner is traditionally scheduled right before the wedding ceremony as an important pre-wedding activity. You may choose to hold your rehearsal dinner at a restaurant, or you could host it at your house. If you're hosting it at your house, you might consider inviting close friends, family members, and any other guests you wish to invite. If you're deciding what to serve, A buffet-style meal is great because everyone gets to pick what they like best.
Adventure-filled Pre-Wedding Activities for the Daring Couples
The adventure-filled pre-wedding activities have become an essential destination for weddings in the present time.
Having a destination-based adventure-filled pre-wedding activities will allow you to bring your loved ones at one place and enjoy the merriment with them with an exotic bridal party, a pre-wedding shower, and with fun games.
Here is the list of the adventurous pre-wedding activities –
One Day Get Away to Nearby Area – When being at a destination wedding, it would be great to have one or two spare days in advance so that you can explore the nearby areas of your wedding destination. Exploration of the nearby areas of the wedding destination is one of the best pre wedding activities you could enjoy.
Zip Lining –Talking about adventure pre wedding activities, it becomes essential to include adventurous activities, and one of them is a zip-lining excursion. It will give your guests memories for life.
Water Rafting – It is also one of the best adventurous pre wedding activities that you could do. The brave kids in your group will love this activity.
Kayaking –If your wedding destination is near the river, we suggest you include kayaking in your list of pre wedding activities. Water bodies, kayak, and fun and you, it will be a memorable experience.
Hire for Pre Wedding Activities – Hike is an evident name when it comes to adventure activities. You can go on a guided hiking activity. You and your friends will learn about flora and fauna of the nearby areas.
The List of the Unique Pre Wedding Activities and Ideas
·        Give a welcome party to your wedding guests. It is a great way to kick off the festivities.
·        A boat excursion is a perfect way to start pre-wedding activities.
·        Start with a low-key yoga session. Fitness and fun together.
·        Get drenched in the aura of the fun pool party.
·        Take a cooking class; prepare your favourite dish for your near ones.
·        You can also keep a special dedicated to self-pampering with a scheduled spa day.
Conclusion
Your wedding day will be a fantastic experience, but don't forget all the fun activities leading up to it. By having a pre-wedding activity plan, you can ensure that everything goes smoothly on your big day.
Whenever you select the wedding invitations online, we advise you to include the details of pre-wedding activities in your RSVP card so that you can plan your wedding accordingly and everything goes smoothly.