Call it tradition, call it a way of acknowledgement or call it courtesy, wedding favors hold one of the most important places in any wedding. We are pretty sure that you must have received them a lot of times as wedding guests but, how many of them you have really cherished and appreciated? Maybe, only a few and rest others are thrown away. If you are getting married and don't want your wedding favors be thrown away, you could follow our wedding favor ideas for sure.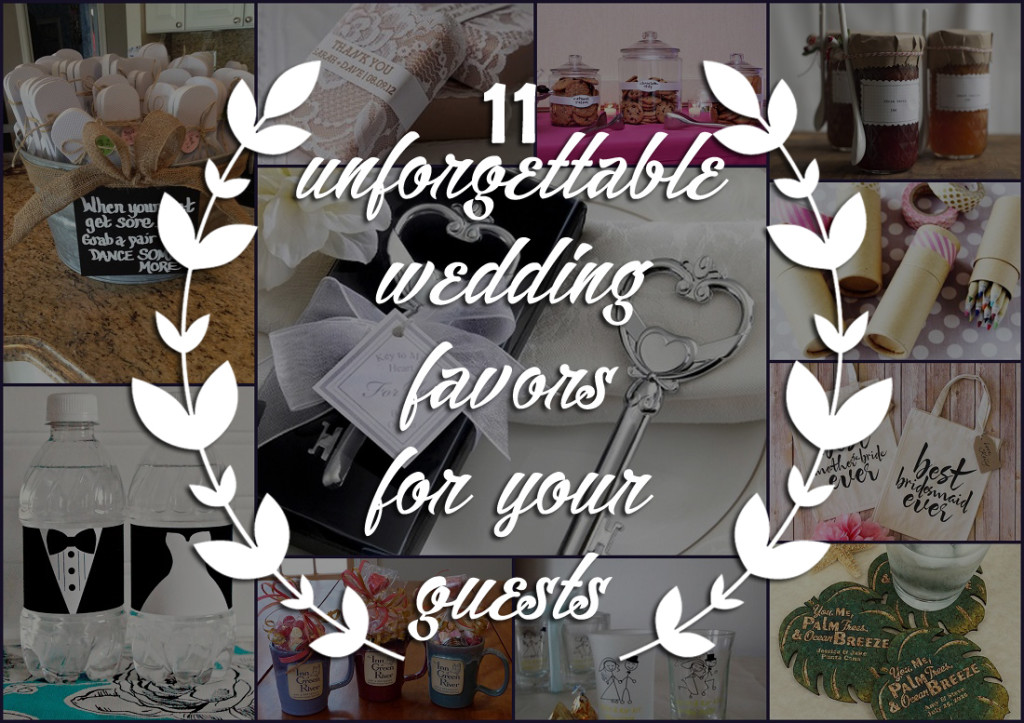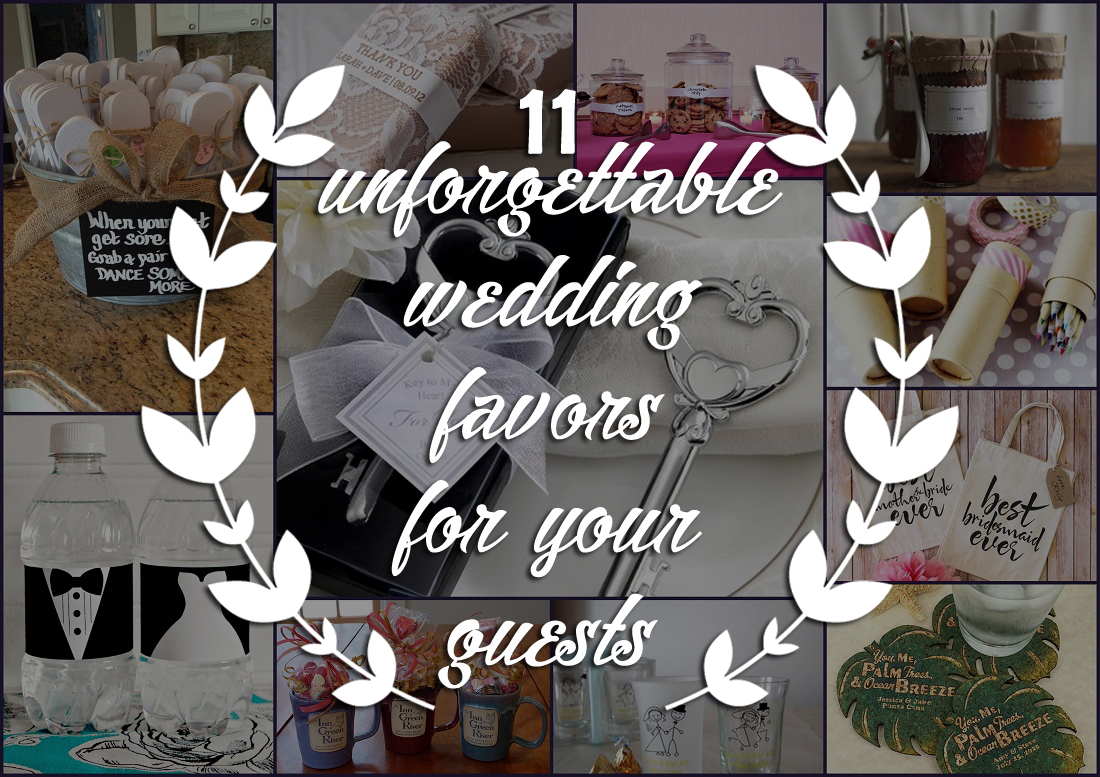 Water Bottles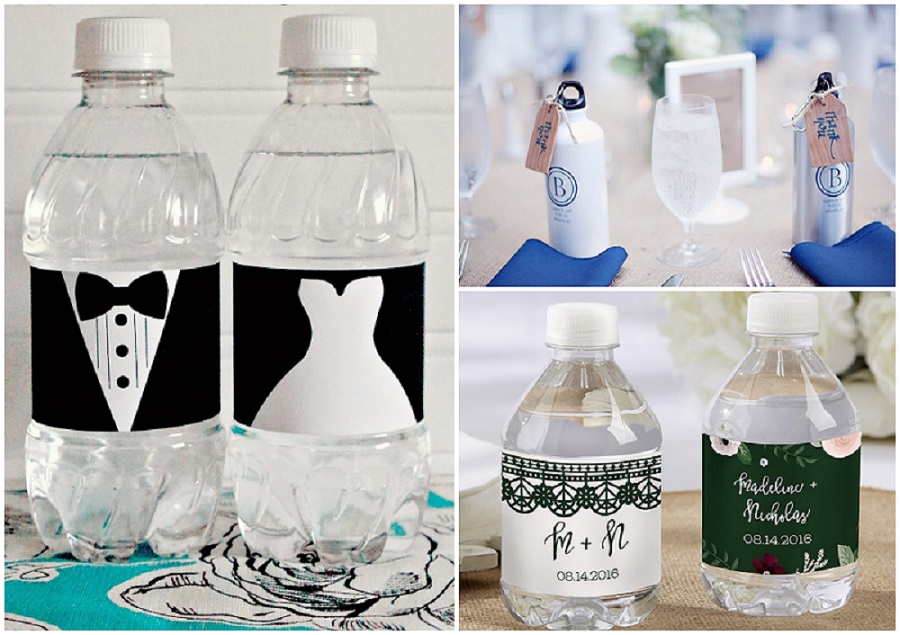 They are quite a necessity in life. Everyone carries a water bottle while going out and you could take the advantage of this fact. The best wedding favors DIY would be to craft your own personalized logo and adorn the bottles with them.
Cute Tote Bag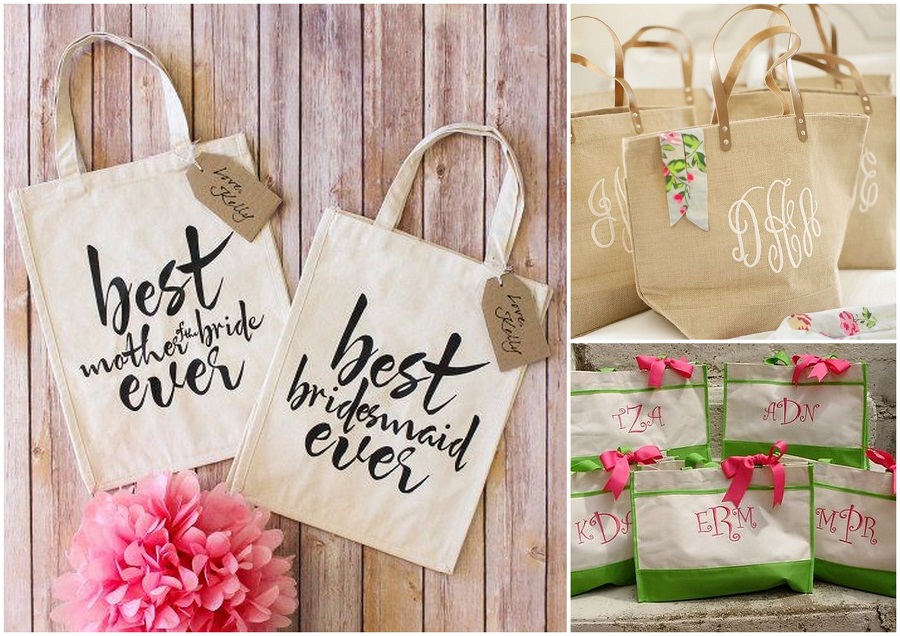 One of the best wedding favor ideas is to give cute tote bags. They are completely chic and pretty useful. All the girls and women in your wedding will surely love you for giving away this as wedding favor.
Bottle Openers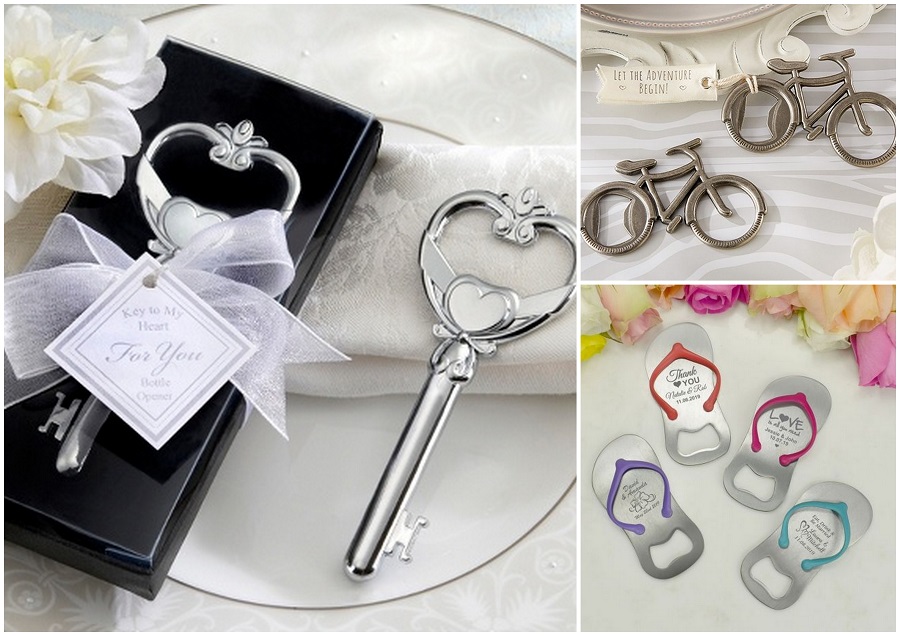 Useful DIY wedding favor ideas are always appreciated and one should always opt for these only. You could gift bottle openers as wedding favors in your wedding. Make sure you personalize them with something uniquely yours.
Coasters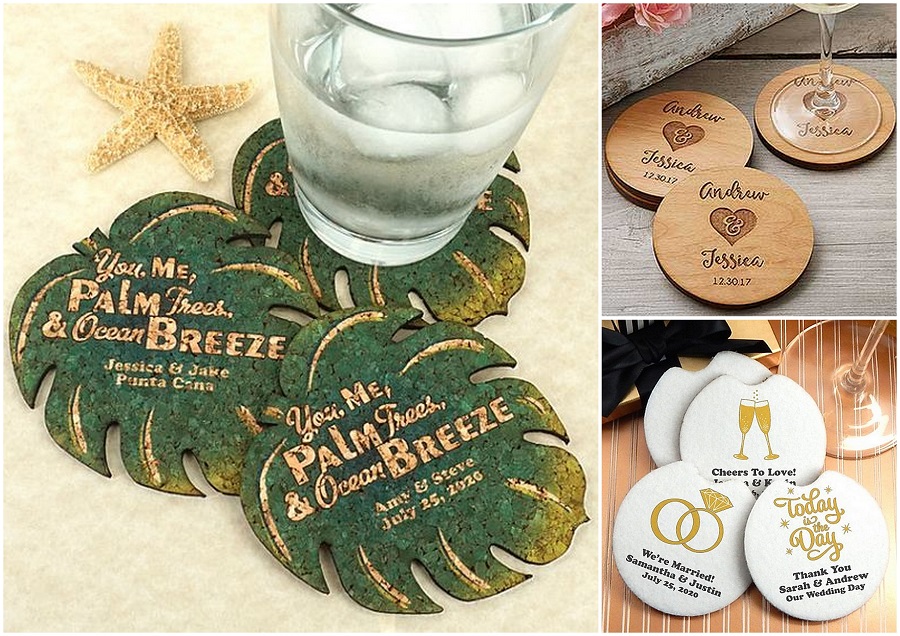 Personalized Coasters are one of the most cherished wedding favour ideas. You choose your own colour, pattern and monogram and that's all.
Flip Flops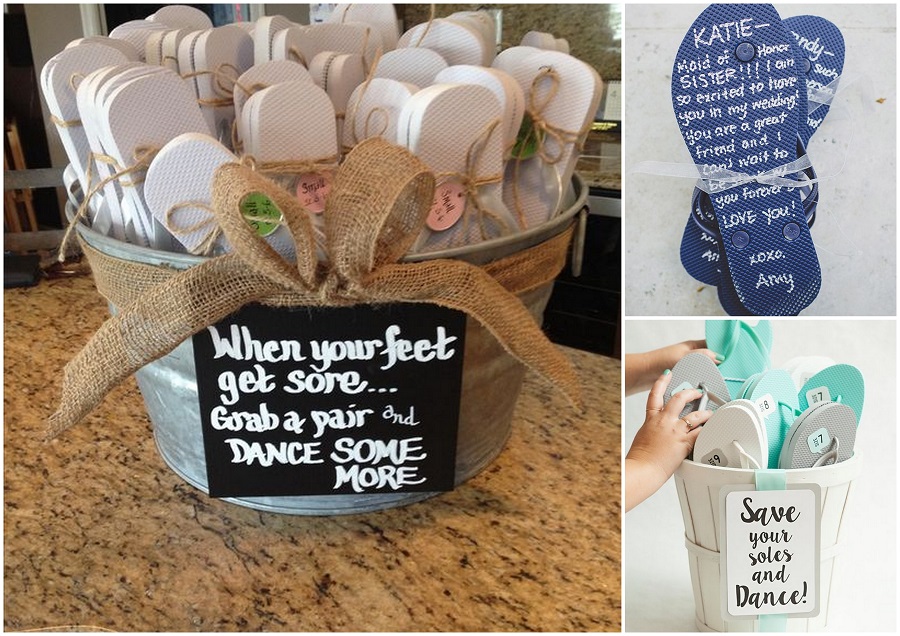 If you are planning a beach wedding or an outdoor wedding, it's good to have flip flops to ease out lot of things. Later, you can give these flip flops to your wedding guests as wedding favors
Candy Filled Mugs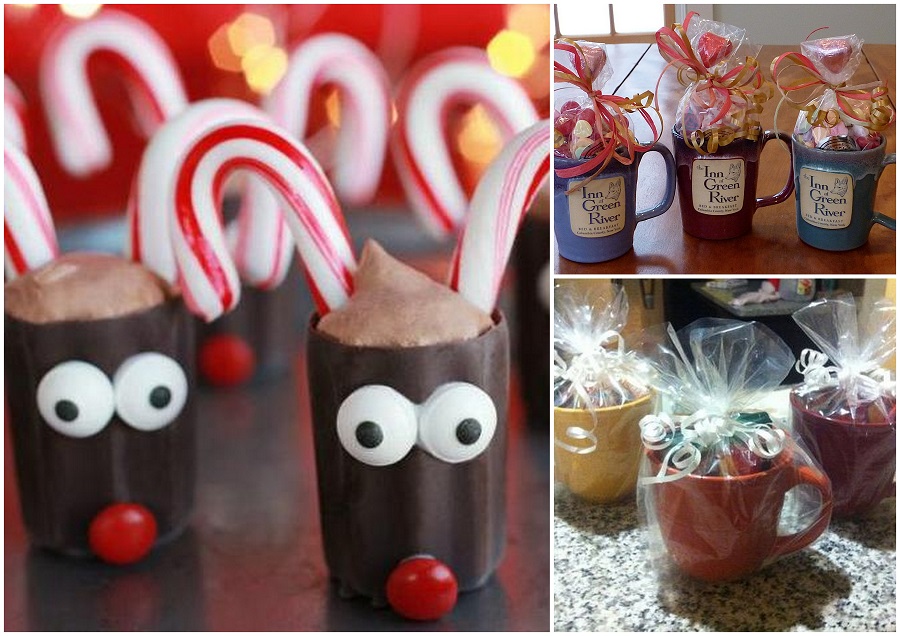 Everyone has a sweet-tooth, at least we believe so. Find good quality mugs and apply some DIY Wedding Favor Ideas on it with your monogram and fill them with sweet candies.
Pretty Soaps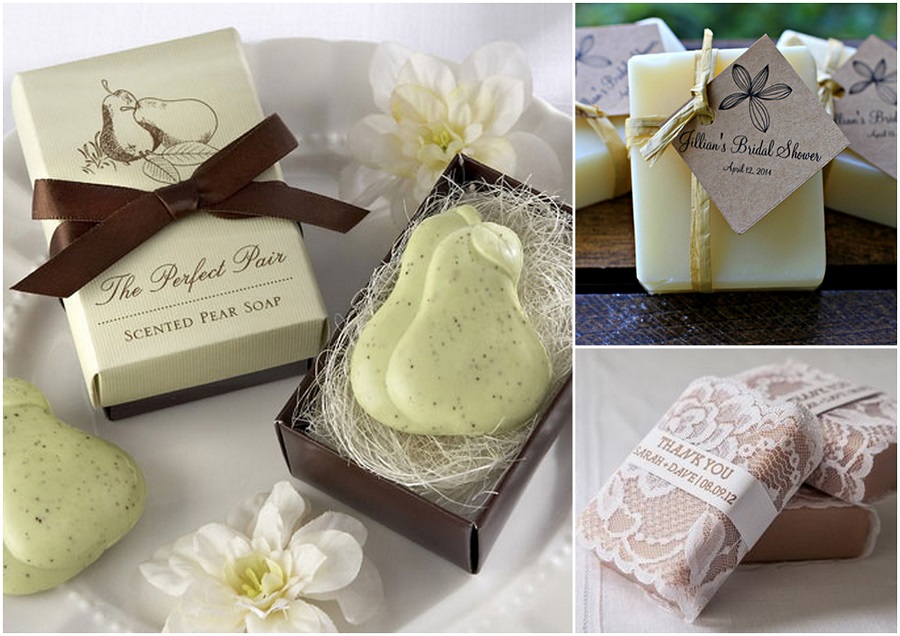 Soaps are useful and aromatic too. You can order some pretty soaps in various shapes and sizes to gift as wedding favours. Soaps with your monogram can work wonders too.
Colored Pencils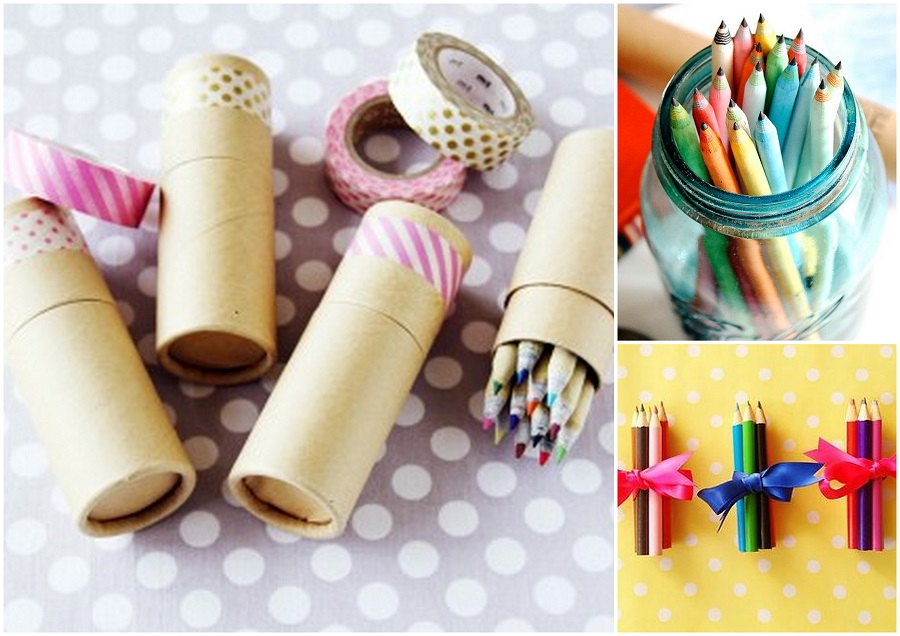 Everyone loves colors and colorful pencils are a great alternative to reflect your joyous mood. Give away, cute colored pencils as wedding favors and trust us, everyone will thank you for this.
Shot Glasses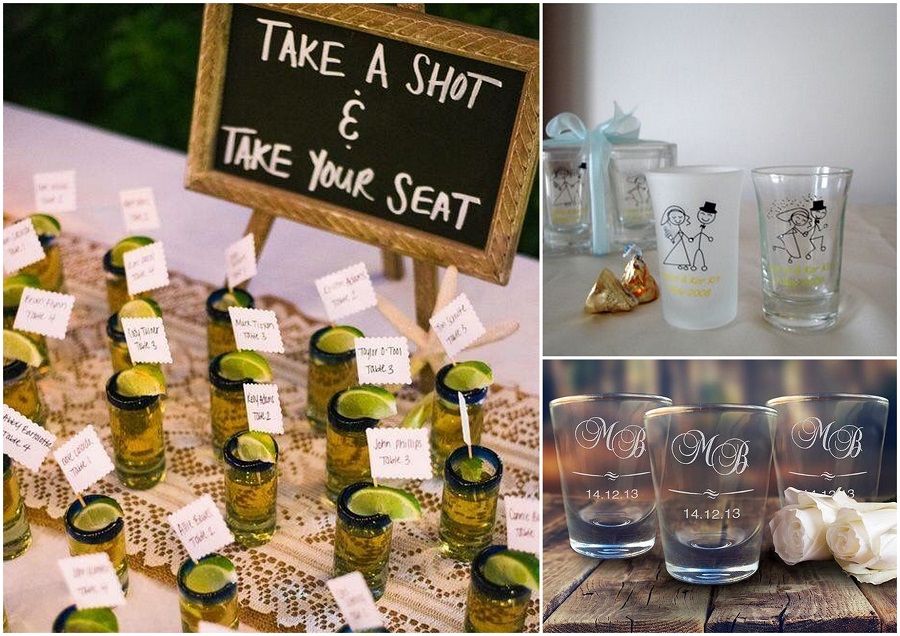 We really love them as they are simply cute. They are small and quite a necessity. You can order them in bulk online and give them as your wedding favors.
Cookies Buffet With Cute Containers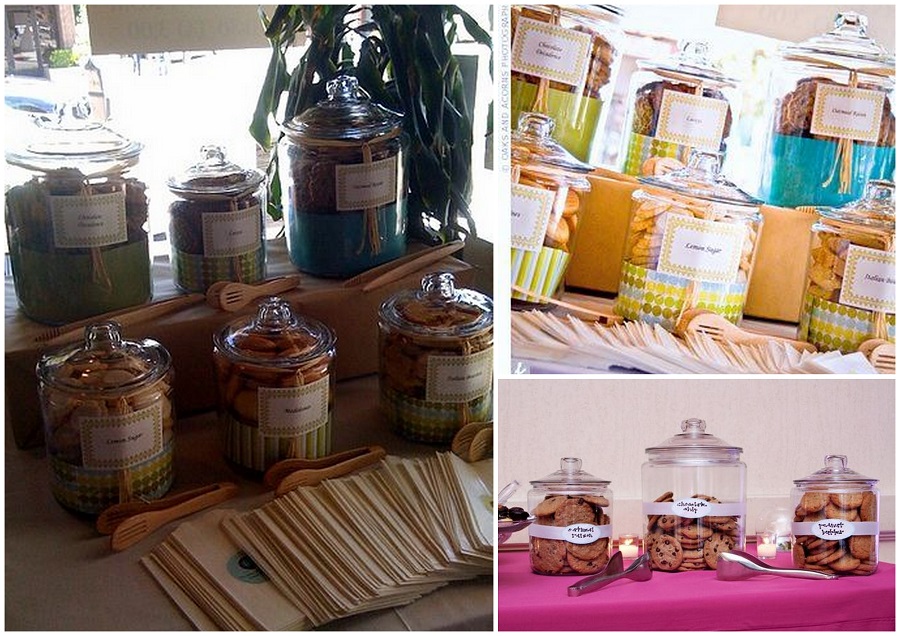 Find some cute shaped containers and as wedding Favors DIY, decorate them. Fill these cute containers with yummy cookies and all set for your wedding favors.
Jar Of Jam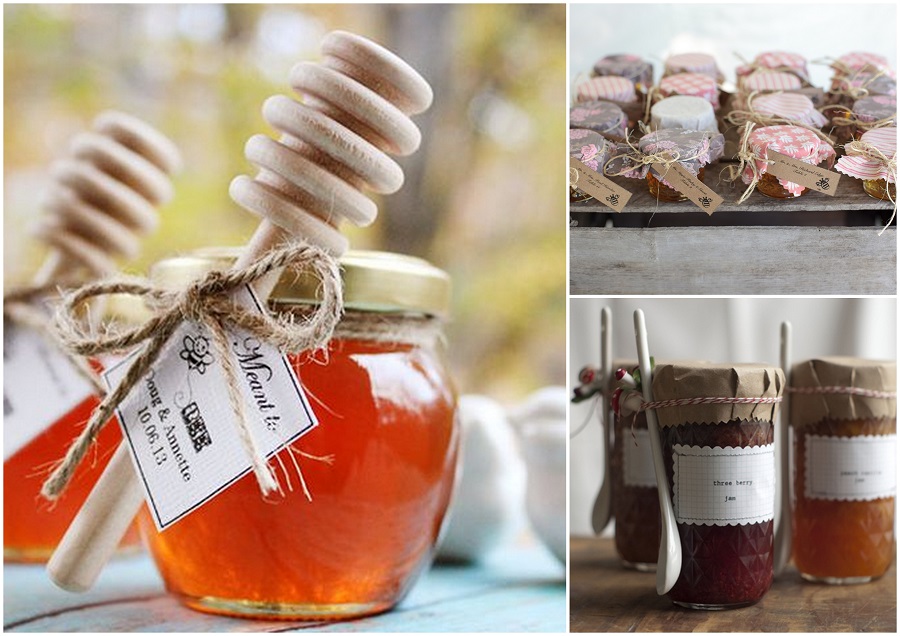 Jam is always yummy and it would be really pleasure to receive a jar of jam as wedding favor. Personalize the jar with your monogram and your personal details and everyone will taste your love for long.
If you have any other interesting wedding favor idea with you, don't forget to share that with us. We would love to hear from you!