Attending a wedding is fun and everyone loves to eat, hop and enjoy the wedding but, all this fun vanishes as soon as you are asked to raise a wedding toast for the beautiful couple. You seem quite confused as what to say and should you raise the toast in a funny way or share some wisdom.
Well, you need not to be too confused for this as here are some of the most amazing wedding toast samples and wedding toast quotes to give you some wedding ideas and wedding inspirations . Have a look!!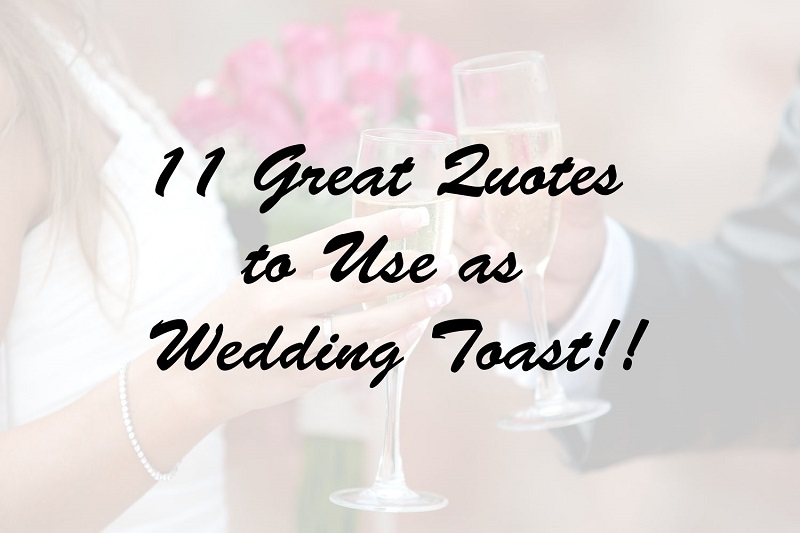 One of the best wedding toast idea is to use the quote of Mignon McLaughli
1. "A successful marriage requires falling in love many times, always with the same person."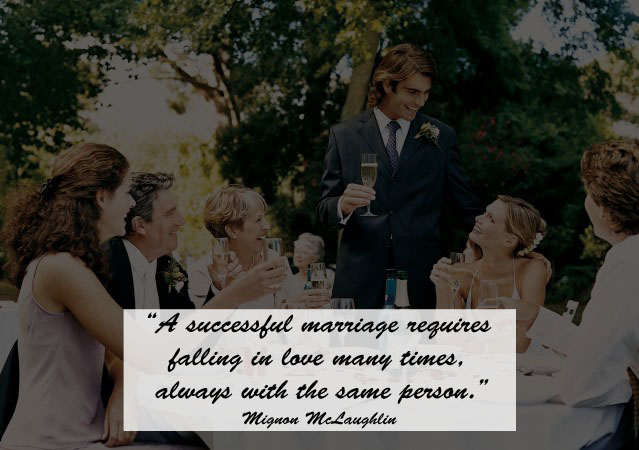 Homer says
2. "There's nothing more admirable than two people who see eye to eye keeping house as man and wife, confounding their enemies and delighting their friends."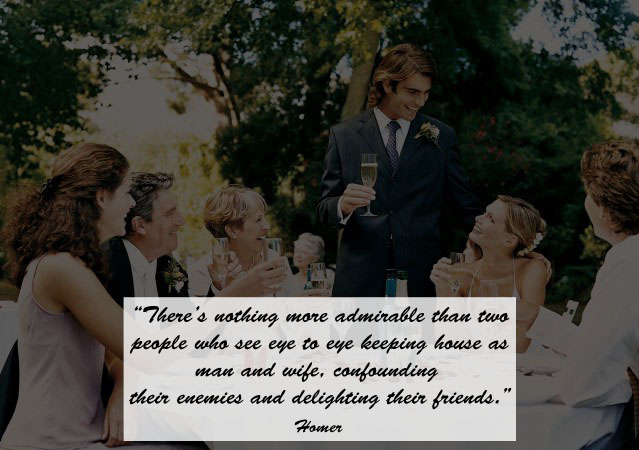 According to traditional African wedding toast quotes,
3. "May your love be like the misty rain, gentle coming in but flooding the river."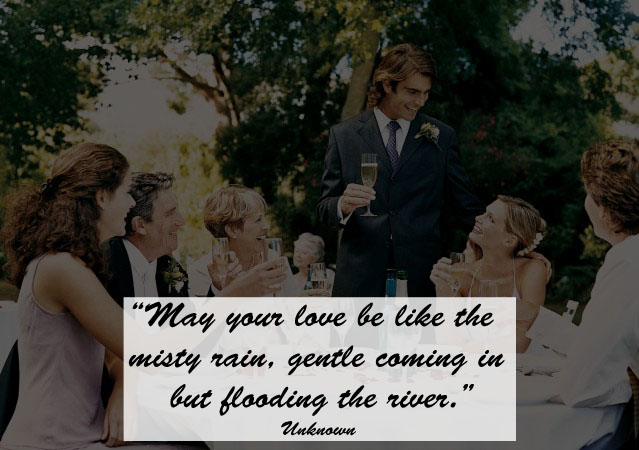 St Augustine reflected on wedding by saying,
4. "In so much as love grows in you, so beauty grows. For love is the beauty of the soul."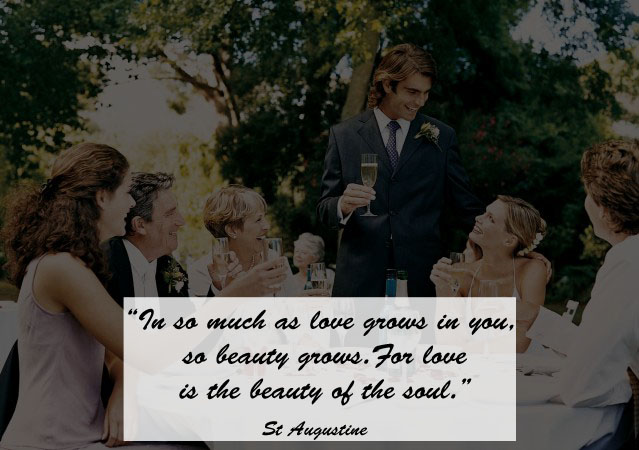 You can use the quote of Lao Tzu for your wedding toast idea,
5. "To love someone deeply gives you strength. Being loved by someone deeply gives you courage."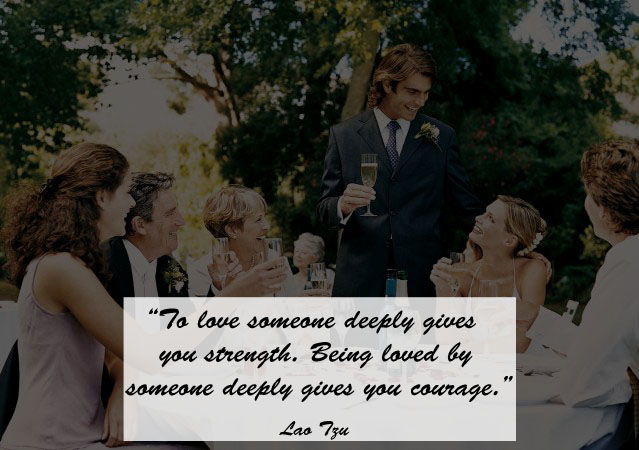 Antoine de Saint-Exupery gave the world a beautiful wedding toast quote that says,
6. "Love does not consist in gazing in each other, but in looking outward together in the same direction."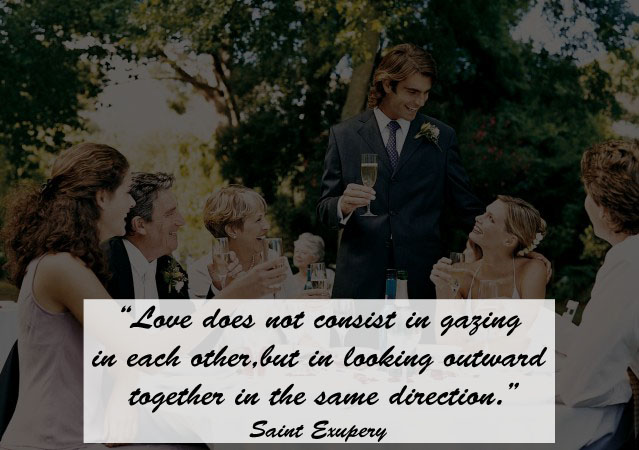 Walter Rauschenbusch reflect on love and romance by saying,
7. "We never live so intensely as when we love strongly. We never realize ourselves so vividly as when we are in full glow of love for others."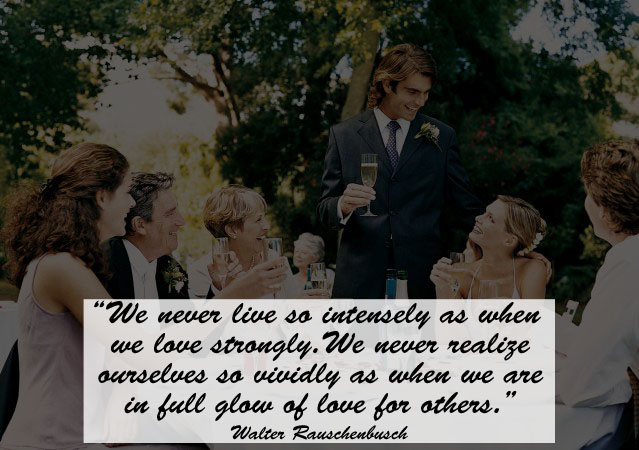 8. "One word frees us of all the weight and pain of life: That word is love." Rightly said by Sophocles and it could be used to raise the toast.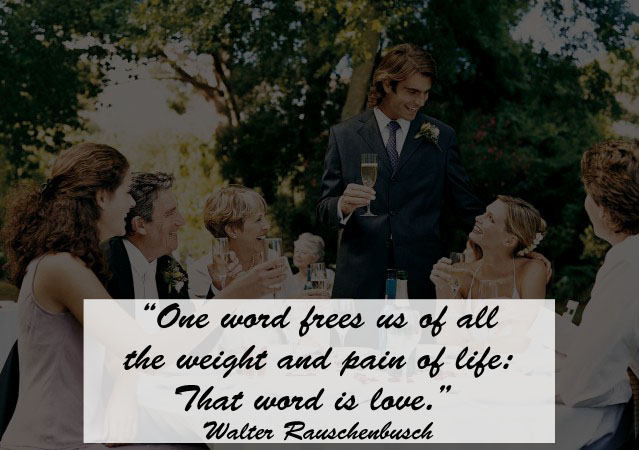 According to Plato,
9. "At the touch of love everyone becomes a poet."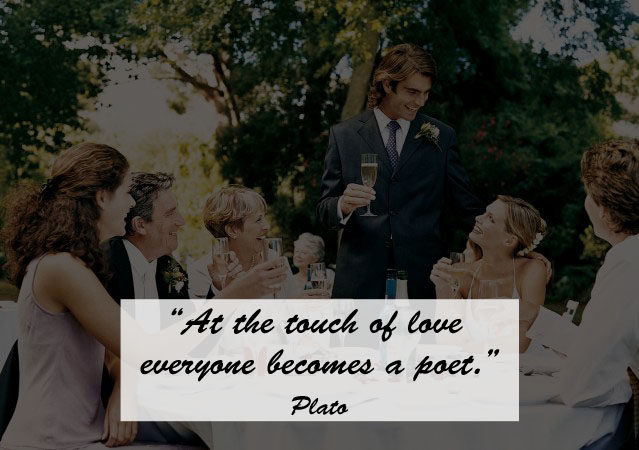 Use this quote appropriately in your wedding toast sample and rock the toast.
Cole porter has beautiful expressed love for someone by saying,
10. "Night and day you are one, only you beneath the moon and under the sun."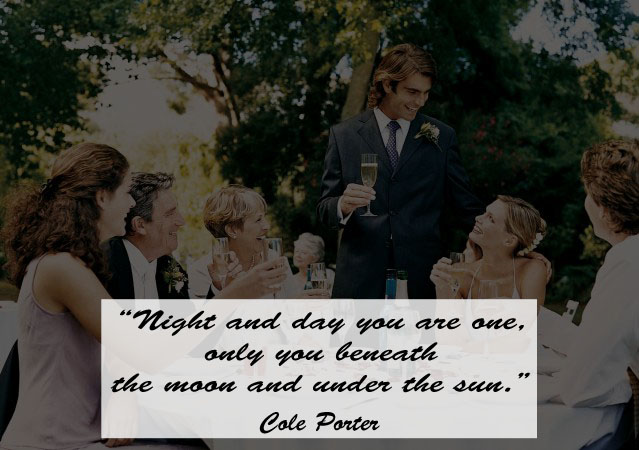 You can tweak and twist for raising the toast.
When it comes to wedding toast idea, no one could better say it than Kahlil Gibran,
11. "Marriage is like a golden ring in chain, where beginning is a glance and whose ending is eternity."