What would you say if I told you that you could get away without dancing at your wedding reception? Well, I'm going to tell you that you can. There are plenty of ways to create a memorable first dance that won't involve a choreographed dance or even music.
Is Doing a First Dance Necessity?
The first dance is not mandatory. It is a tradition that a couple can perform or avoid. However, the first dance is more like the symbol of better understanding, synchronization, and harmony that a couple should have. Just like in dance, marriage also runs well if there is proper understanding and synchronization among the couple.
First dances are often awkward affairs if dance is not your comfort zone. Here are the 12 unique First Dance Alternatives to mark your special moments:
Champagne Tower or Sparkling WineChampagne tower is not just a beautiful piece of decor but also sets your wedding tone for the rest of the evening. You can choose between two types of towers: one that has only sparkling wine and another that includes a mix of sparkling wines, champagnes and other drinks. The latter type will be more expensive than the former as you have to pay extra for each drink.
1 Perform a Song for Your Guests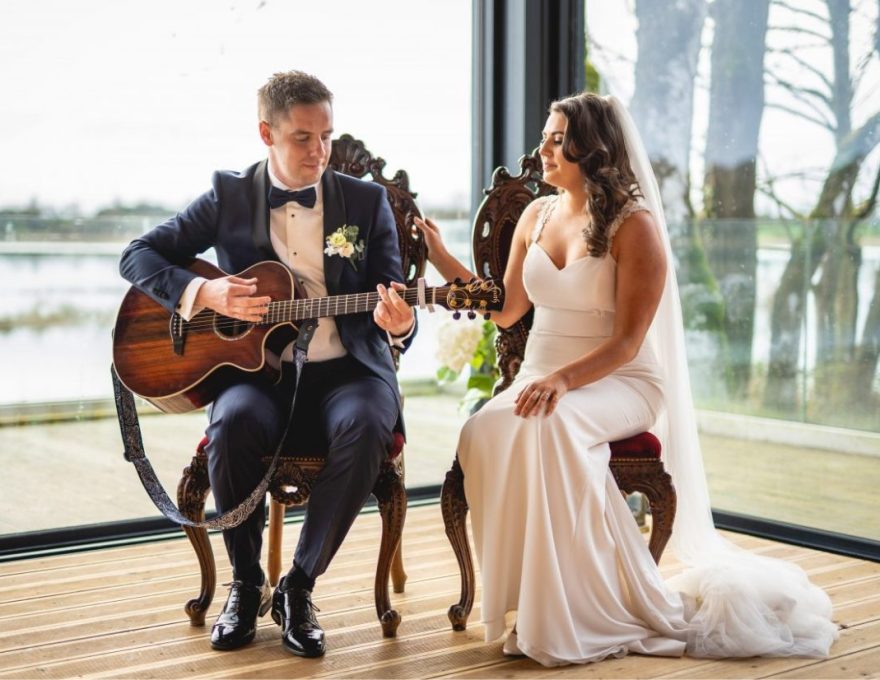 If dance is not your cup of tea, singing can be! Sitting together as a couple and humming to your favorite song can be the next best alternative to dancing. It's a great way to get in touch with your emotions and express yourself without having to follow any specific steps or moves.
2. Open it Up for a Karaoke Moment.
"A great way to keep the party going after the ceremony is to incorporate a karaoke night. Karaoke nights are a fun way to get everyone singing along to their favorite songs. You can even hire a professional singer to entertain guests during dinner.
3. Kick things off with a Wow Factor Food Moment
Imbibe some foodie vibes, as a foodie couple to take the stage on fire. Request the chef for a special food moment where you can serve your guests something they won't forget. This could be anything from an elaborate dessert to a signature cocktail. It can be a perfect alternative to your traditional first dance with a lot of oomph factor.
4. Create a surprise moment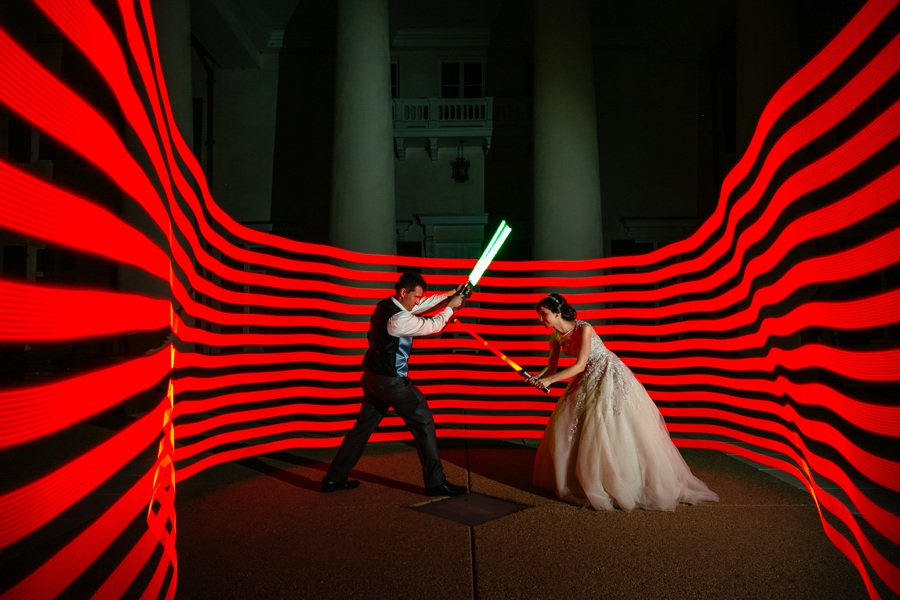 Surprise moments are always memorable and make your guests feel like part of the celebration. Ask your friends to help you plan a surprise moment for your big day. They can come dressed as characters from Harry Potter, Star Wars or Frozen. Or, if you want to go all out, ask them to dress up as superheroes or princesses.
5. Special Band Performance
Replacing your traditional first dance with a band playing special songs on request is the best way to pamper the guests around. The tone of your wedding will be more similar to a private concert where guests are dancing and enjoying their favorite lyrical.
6. Sharing spotlight
If you as a couple are not open to the idea of the first dance, sharing the spotlight with your nearest ones can be an amazing idea. You may begin with a group dance followed by individual dances with your family members. It will also make your family members feel appreciated and honored.
7. Consider a welcome toast.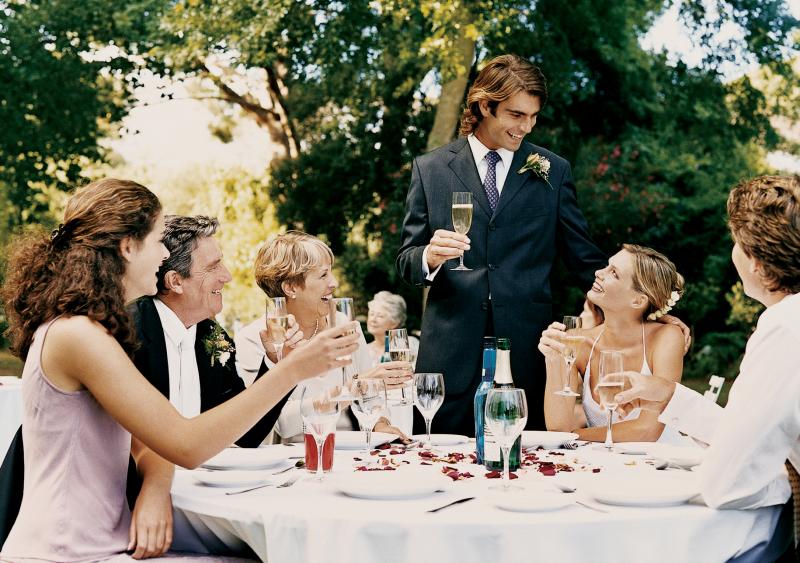 "I like the idea of the 'first dance' because it gives everyone an opportunity to get to know each other before the big event. At one of my weddings, we had a small dinner party beforehand and invited our guests to come back to the reception room after dinner. We played music and had a few drinks while everyone mingled and got to know each other. Then we brought out the cake and sang happy birthday!" – says Jerry Campbell, a renowned event manager
8. Incorporate your guests with a song or dance
"At our wedding, we had a DJ play music during dinner and then played 'I Will Always Love You by Whitney Houston when we walked down the aisle. We also had a band play at the end of the night. We wanted to create an atmosphere that felt like a concert hall and not just a restaurant. Our friends and family were very excited about the idea of a pre-dinner serenade." 
9. Play slide show with songs you love
"You've probably seen couples create photo montages of their wedding day using photos taken throughout the year. You might even have seen them put together an album of their favorite moments together. But what if you wanted to share something different? What if you wanted to create a slideshow that highlighted your relationship and showed off all the fun you've had together? That would be pretty cool, right?
10. Replacing the traditional dance with a warming speech
"Don't want all eyes on you?" Pass off the attention to someone else who will give a speech. Head straight to your seat and have someone else provide a welcome toast, followed by diving into your maid of honor speech and best man speech to kick off the evening."
11. Form your own they can "first"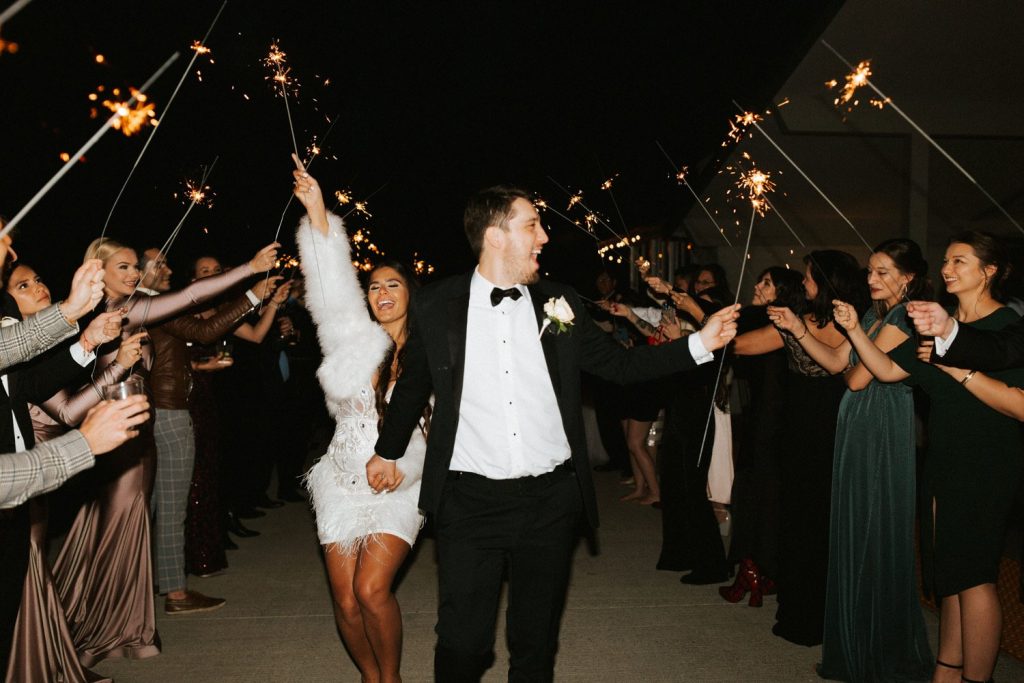 Sometimes it's nice to shake things up, so why stick with a formal first dance if you're not interested?" – Rosa Tylor, Creative Director at event management. "Customization is what makes a marriage special, so pinpoint the parts that make your relationship unique and celebrate that."
 What Else One Can Do As First Dance Alternatives
First Drin – Kick off your reception with the first drink will calm your nerves and maybe elevate your dancing mood.
First Song – You can go for the first song, the first karaoke. Forget the rhythm and get drenched in each other's voices.
First Game – For the gamer couples, they can go for playing the first video game as Mr. and Mrs. in the comfort of their home.
First Group Dance – You conga line or a bohemian rhapsody. Whatever your choice is, you will rock your wedding with every first dance alternative.
Conclusion
The first dance is very special for many reasons. It is a tradition that marks the beginning of a new era for the couple. Dance is harmony, and the best duet dance can only be done only when there is perfect synchronization between two people. It is a symbolic representation of a balanced and understanding life. The more understanding, the better will be the life.
We hope the first dance alternatives that we have listed above will help you at the time of your wedding. These mentioned first dance alternatives will drive away from the pressure of stage fear without removing the sentiment behind the tradition.