You might consider hosting an after-wedding brunch. This is a great way to extend the celebration and have more time with your guests before you head home. Post-wedding brunch, also known as a farewell brunch, is more casual. The post-wedding brunch invites, dress code and menu are up to you. There are no set rules. However, guidance is always appreciated, especially when it involves selecting the venue, sending RSVPs and managing logistics. Heather Piland and Melissa Williams, wedding planners, helped us to put together a simple guide on who to invite to your first brunch as married couples.
This is everything you need to plan the perfect post-wedding brunch.
After-Wedding Brunch Etiquette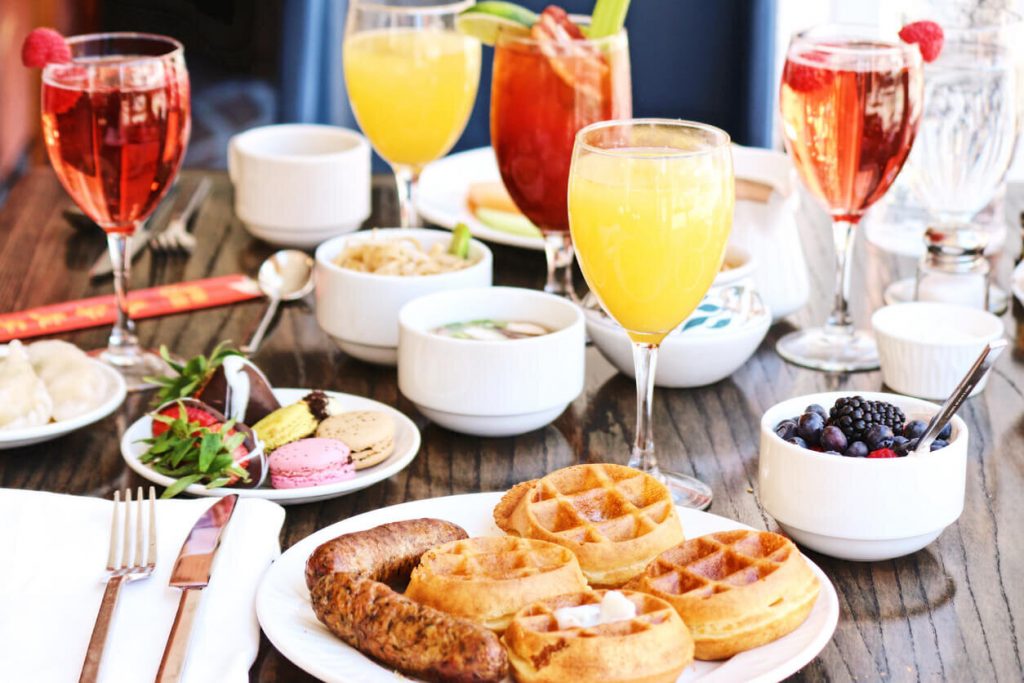 Many etiquette issues arise after a wedding brunch. Who hosts it? Who's invited? What are the expectations of newlyweds during this event? These questions and many more are answered below.
Who hosts an after-wedding brunch?
You could give this responsibility to your wedding organizer, but the parents or newly married couple could also take over. Discuss with your parents what would make the most sense.
What time do you host an after-wedding brunch?
A post-wedding brunch usually takes place the morning following the wedding. Piland says, "But if you had Friday's wedding and knew that guests planned to stay the weekend, or are at a destination location, and I know that most guests will be leaving a few days later, I would postpone the brunch and let them enjoy their extra time away."
After-wedding brunches usually start at 11 a.m. or noon and last approximately 2.5 hours. This allows guests to come on their own time. Consider holding your brunch between 1 and 3 p.m. if your wedding is late-night. This will allow your guests to rest up for the morning. Williams suggests that your brunch be a drop-in event. Williams suggests that your brunch be a drop-in event because most of your guests will return home on the same day as your wedding. This will allow them to stop by, say goodbye, and prepare for the day ahead.
Who is invited to an after-wedding brunch
Suppose you have the budget and want to invite all your guests to your wedding, great! It's not necessary nor expected. Invitations should be sent to your immediate family, grandparents, wedding party (and any additional guests).
Be flexible and consistent, but don't forget to use your discretion. Invite extended family members (uncles, aunts, and cousins) to your party. Make sure you invite both your families. You can add your friends to the guest list if you wish. Consistency is key, just like when you make the guest list. Picking and choosing friends or cousins over others can hurt feelings. You might want to invite everyone if you openly share the guest list to ensure that everyone is represented.
What role does the newlywed play at an after-wedding brunch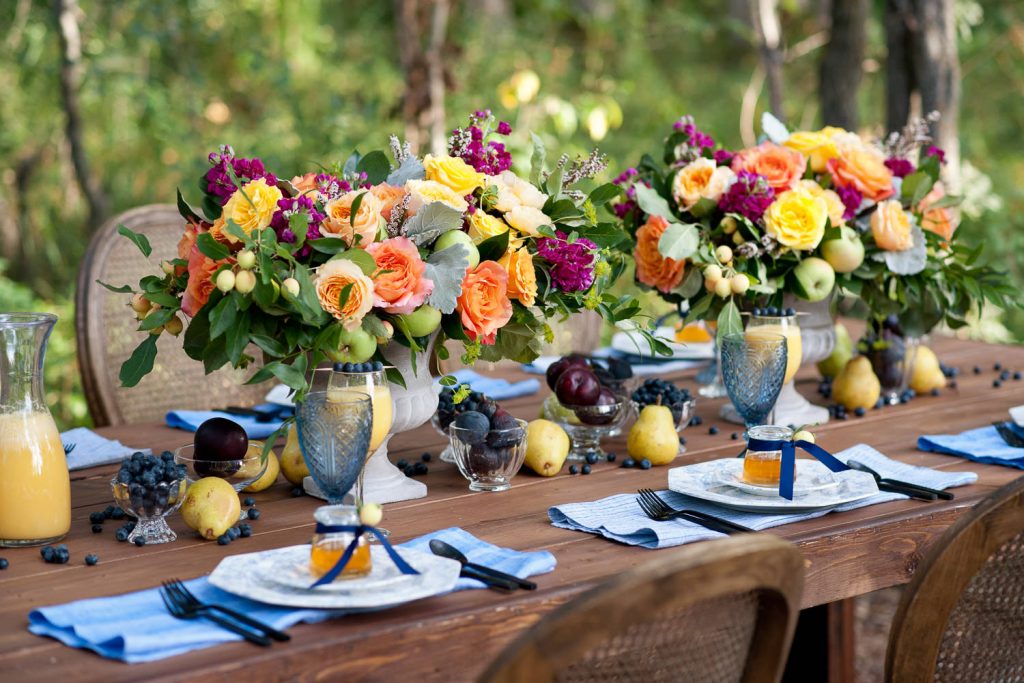 After the excitement of the day before, happily married couples should be ready to mix with their guests and bid farewell to all who came from far and near to celebrate the occasion. Williams says that this post-wedding event gives couples another opportunity to meet with their guests and make sure they have had time to get to know them before returning home. Although the wedding day is full of joy and excitement, it is quite common for guests to wish they had spent more time with them. This event gives you that opportunity while still enjoying the festivities from the previous night.
Is there a gift for the attendees to part with?
Many guests get so involved in the wedding day chaos that they forget to grab their wedding favor. Piland says, "We love to bring wedding favors from the night before to post-wedding brunch so that any guests who have lost or forgotten their parting gift can have one." She says that most guests will be packing for departure by the time they leave for brunch, so giving them an extra gift is not necessary.
Do you need a dress code for your after-wedding brunch?
The dress code for your wedding will usually set the tone for the following day's brunch. If in doubt, address the brunch attire on your invites. A casual brunch or buffet-style brunch is likely more casual, but a garden party brunch might require guests to wear their Sunday best.
What are some options for after-wedding brunch?
Piland states that local favorite brunch items are a must. "For example, Charleston is known for its shrimp, grits, chicken, and waffles. We also have biscuits. It's a great way for guests to get to know your area and show off the unique parts of your wedding venue.
You can also diversify your brunch menu by setting up stations that offer a different take on classic brunch dishes. Williams suggests a biscuit and bagel bar, a crepe or omelet station, or a waffle or waffle bar. Although coffee and juice are essential, Williams suggests adding "a few fun options for adults," such as a make-yourself mimosa bar or Bloody Mary bars.
Here are some ideas for budget-friendly post-wedding brunch planning.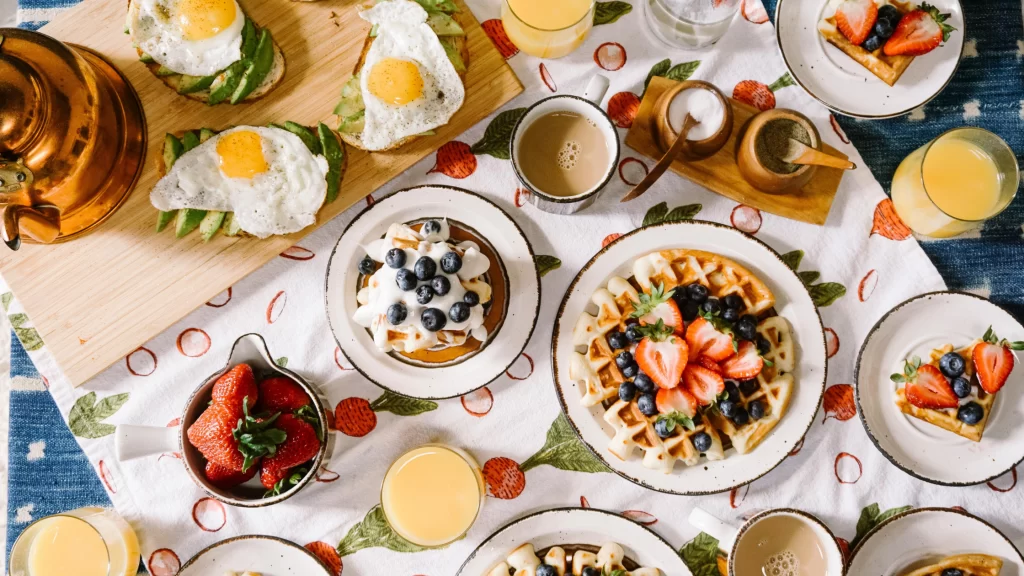 It's a great way to be safe and extend the post-wedding brunch invitations to all. However, a second meal for 100 people or more can prove costly, so be careful with your choices. You may want to give everyone a quick hug before they head to the airport. Limit the selection to juices, coffees, pastries, fresh fruits, and juices you can grab and take with you.
5 Reasons Why a Wedding Planner can Save You Money
A buffet is a great option for a more substantial sit-down meal. People love scrambled eggs, bacon, potatoes, and scrambled eggs. They also enjoy freshly made waffles and omelet stations. You can skip the alcohol (sorry, no mimosas!). This will help you reduce your costs. Guests can head to the bar to buy drinks if the venue offers brunch cocktails.
What time should you begin planning your after-wedding brunch?
Planning any wedding-related event should last at least three to six months. Piland says you should include these details on your wedding website and in your invitation suite. You will also want to give your guests plenty of time to plan their travel arrangements around the events you are attending.
Here are 5 steps to plan an after-wedding brunch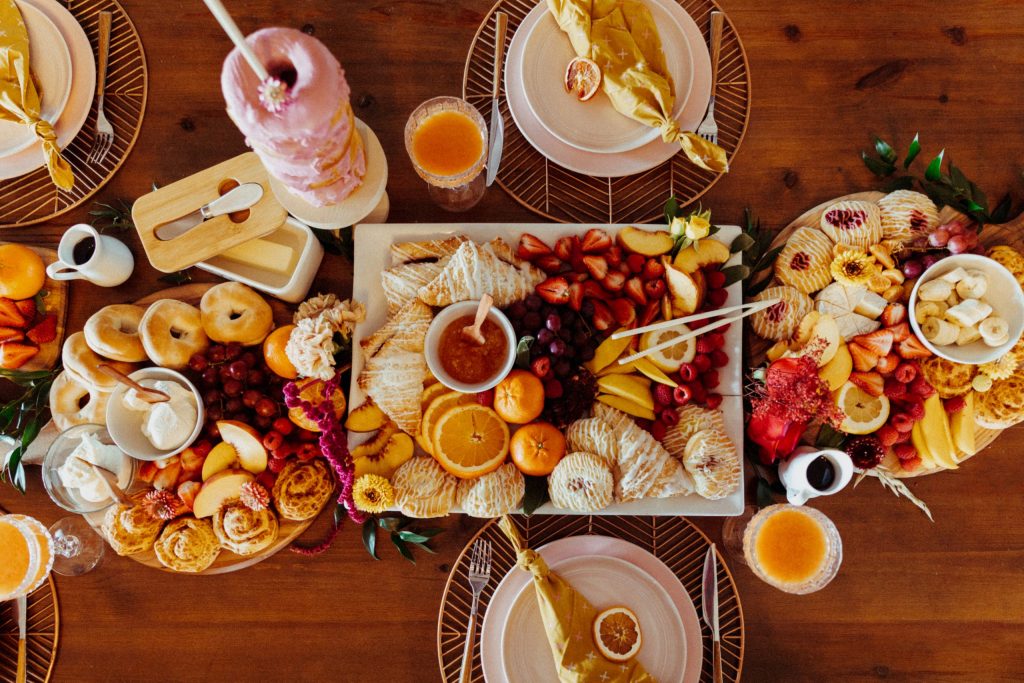 Here's how you can start planning your post-wedding brunch.
Designate someone to plan the brunch
The newlyweds will be expected to host the post-wedding brunch. However, they can choose to hire outside help. They might decide to share the responsibilities with their parents or hire a wedding coordinator. Williams states that while hosting several events at once can be fun, it can also be quite stressful if you don't have someone to help you. Walking into a fully-functioning brunch the day after your wedding is wonderful. A wedding planner can assist you with all aspects of the event, from communicating with the venue and caterer to setting up the final guest count and the morning-of setup.
You can rent a restaurant or a wedding hotel, or you can hold it in your home. You should choose a location that allows you to work with an event planner who will help you customize the menu and decorate.
You should choose a convenient location for your family and friends. Williams suggests that most guests come to the brunch from out of town. Williams advises that the location should be easily accessible from blocks of hotels or in the hotel where the majority of your guests are staying. Williams suggests that you choose a location that can accommodate at least 75 percent, and not 75 percent, of your guests.
Choose a time to enjoy brunch.
If your reception is late at night, the brunch will be held in the afternoon. The brunch will usually take place in the morning for guests who have to get on the road. Williams notes that it is important to remember that guests will need to pack and check out before arriving at your brunch. Williams suggests a drop-in from 10 a.m. to 12 p.m. to appeal to those traveling.
To keep the guest list short, you can either insert a note in your invitations or mail an evite so that RSVPs can be easily tracked. Are you not inviting everyone? Don't list the brunch on your website. Your guests may assume they are also invited, or they might be disappointed to learn that there is more to the party than they were informed. You can't host brunch in the main restaurant if you have a block of rooms at a hotel. To avoid awkward moments when guests you don't want to invite arrive for brunch, consider renting a private room or having your brunch hosted off-site.
You can choose from a buffet-style breakfast, made-to-order entrees or carb-filled pastries. Williams states that this is a great opportunity for couples to show off their personalities and breakfast/lunch favorites or even highlight some of the most popular regional dishes.