Planning is a large investment. Here are some ways to maximize your return.
A wedding planner can be a significant investment but also a time-saver. While you might be excited to start the wedding planning process by buying a dress and going to the cake tasting, the details of planning a wedding are often tedious. A great planner can help you with mundane tasks like checking your caterer has availability or making sure you rent enough wine glasses. This will make your wedding a memorable experience and make the months leading up to it a lot more enjoyable.
Although the basic functions of a planner are well-known, what can you do to ensure you get a great return on your investment. 
Find out more about the planner before you hire them. 
Are they experienced planner who has 15 years of experience with vendors, and was the events manager at a large venue? Book states that they might be skilled at setting up tables or have a lot of knowledge about menus from their time working as a caterer. You'll get a better idea of their strengths and passions so you can help your wedding in ways that are not obvious on paper.
Think about how your strengths complement each other. 
A planner with an artistic flair and organizational skills will work best for you. However, a planner who has a solid management background could be the right choice for you if you are an organizational genius but lack an artistic bone in your body.
Be sure to take the time to look at the portfolio of potential wedding planners before you dive in too deeply. If they have only a few glorious chateau-style weddings under their belts, it might be worth continuing to look. After you have done your research, narrow your search to three or four potential vendors that match your vision, budget, timeline, and style.
Do More Than the Basics
Everybody has their own wedding timeline and budget. But that doesn't mean it will work for your wedding. Book says, "Ask your planner for help in adjusting the timeline to suit your time and to create a monthly macro list of tasks that is specific to your wedding." The budget is the same. Ask your planner for help in customizing your budget according to your priorities. This could mean cutting back on flowers to make more money for your dream band or renting the space you want.
Do not doubt their insight and network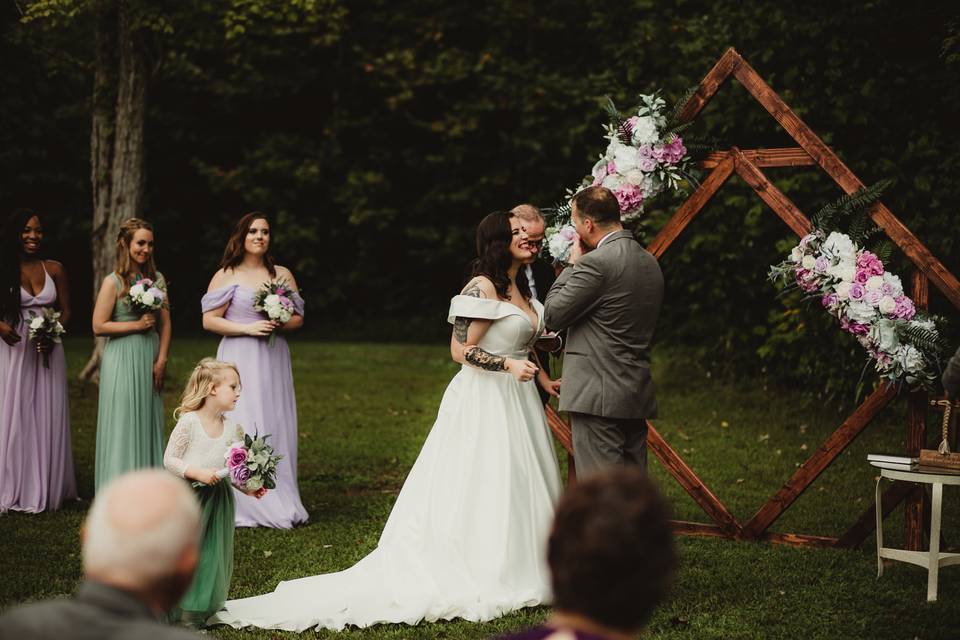 While wedding planners are happy to provide vendor recommendations for you, they also have the ability to do some research if you're interested in someone they haven't worked with before. Book suggests that we use our extensive network of contacts to conduct some due diligence. You can't get a better idea of whether a new photographer is an incredible find or hardworking and disorganized than by speaking with someone who has dealt with them before.
Consider the vendors that made it to your list of recommended vendors. A vendor's success is a result of their amazing work, positive personalities, great value and overall positive experiences.
Allow them to be creative
Planners love what they do, and it is what drives them to plan weddings. While their job is to execute your vision, you may be surprised or completely blown away by the creative ideas they come up with if there's some room for flexibility. Book said, "It makes my heart happy when a bride wants new ideas to take her marriage to the next level." It's more than just bringing together inspirational images in a design meeting. It gives us the chance to elevate the event."
Make an extra investment.
While you might feel tempted to choose a less expensive option in order to keep more money in your pocket, a planner who charges $2,000 more per hour may actually be cheaper in the end. Planners who charge higher fees tend to have fewer clients, which means that they can devote more time to your wedding and also have more experience. This means that planners who charge more may actually be more cost-effective. Book says they'll help to make your money smarter and get you so much more from the process. It's the 10%-90% rule. Your efforts will result in 90 percent of your gain if you only give 10%.
While there are many advantages to having a trusted wedding planner on your side, it is important that the couple has mutual respect for each other and boundaries. How can you tell when "making the most" of your planner is "taking advantage"? These are some things Book recommends clients not to do.
Do not ask for a consultation before you have signed a contract.
A planner can give you an overview of their services in the initial interview. They might be able to tell you about your dream venue, or provide insight into possible budgets. However, don't expect a planner to offer any recommendations until you have hired them. Book states that the first interview is not the right time to ask planners for recommendations on photographers or share their catering contacts. It would be a mistake to give your knowledge away for free.
Do not ask for a discount
Most vendors will offer you the best price in order to secure you as a client. The market is highly competitive. Book advises that you trust them and focus on the value of the vendors hiring. Don't ask your planner for discounts. These vendors are trusted because they know the value of their work ethic and consistency. It's frustrating when the value seems to be lost on the client.
Do not forget that they are business professionals
Except for peak wedding season, planners generally keep normal business hours so don't expect them not to respond to your messages at 10 p.m. on Tuesday. You can also swap your texts for emails. Book states that texts can be lost or misinterpreted, are difficult to understand, and are not appropriate for planning. We want to organize files and communications records. There's more room to express a question or an idea in an email. Schedule a time to speak with your planner. Book says, "If we have your schedule, we can ensure that we are in the office with any files we might require–which will make the call more productive."
Know when the wedding season begins. Avoid calling or texting if your planner is fully booked for six weeks at the end of June. You can be sure that he/she is helping another couple down to the aisle. This means they will have your full attention, just like you would on your wedding day.