Hard rock and heavy metal are known for their Heavy guitars riffs, Double bass drum beats and Aggressive + awesome vocal lyrics. While many of 80's band have acted power ballad, many sub-genre of hard rock and heavy metal have representative love songs including Gun's n Roses, Megadeth, Metallica, and Pantera. You can choose some of them for your walking down to aisle and other songs for the wedding party and first dance as well.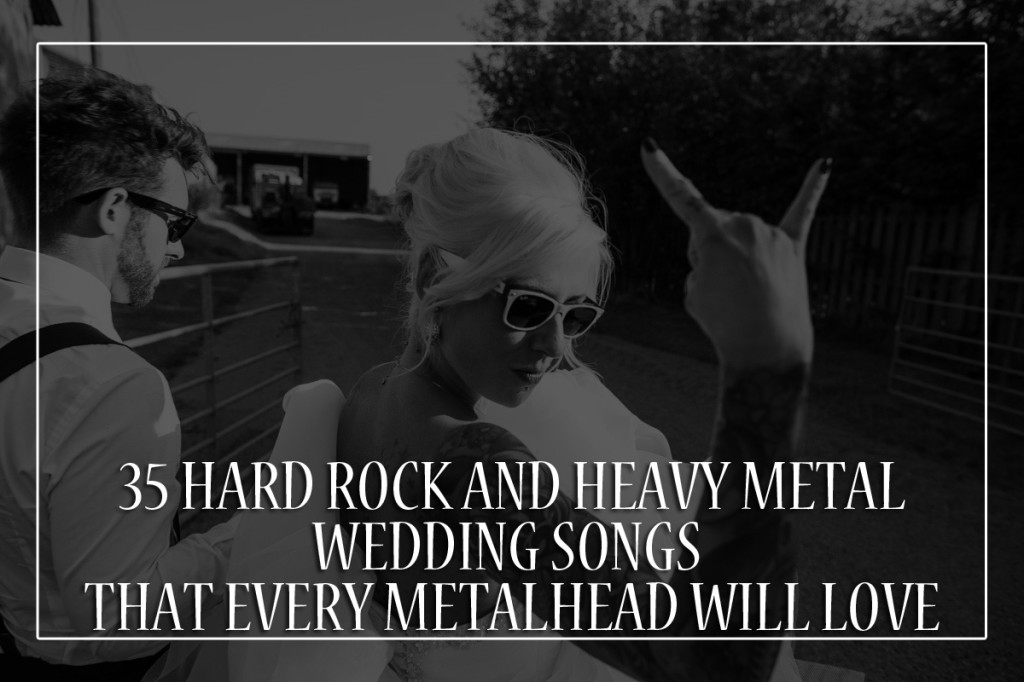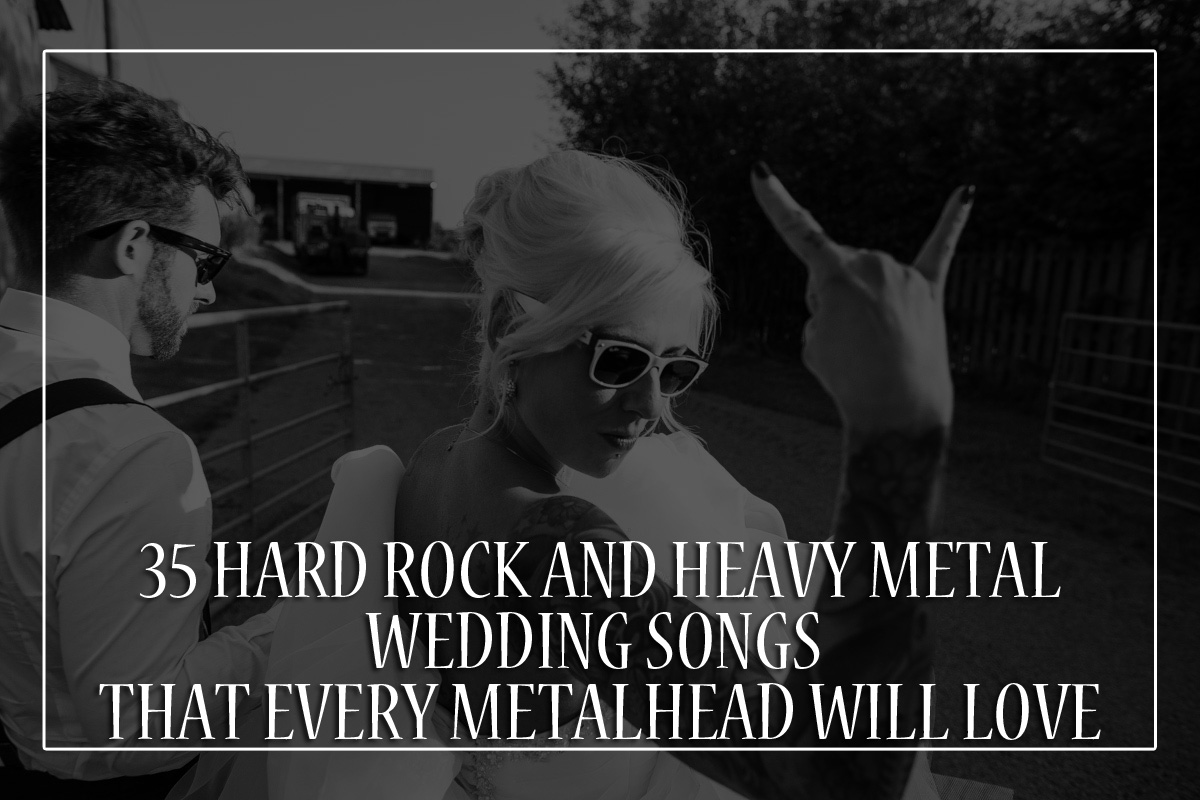 Check out these 35 Heavy Metal and Hard Rock Wedding Songs for every Metalhead who will love to leave a perfect love impression on their guests.
1. Pain of Salvation – The Heart of Mine
2. Apocalyptica – Bittersweet
3. Metallica – Nothing Else Matters
4. Nightwish – Sleeping Sun
5. Cradle of Filth – Her Ghost in the Fog
6. Pantera – The Love
7. Tesla – Love Song
8. Type O Negative – Love You to Death
9. Megadeth – Promises
10. Motorhead – Love Me Forever
11. Ozzy Osbourne – I Just Want You
12. Katatonia – Sweet Nurse
13. Avantasia – Anywhere
14. Dark Moor – Love from a Stone
15. Lunatica – Song for You
16. Steelheart – I'll Never Let You Go
17. Dream theater – Eve
18. Yngwie Malmsteen – Dreaming (tell me)
19. Volbeat – I Only Want to Be With You
20. Judas Priest – Angel
21. Sonata Arctica – Still Loving You
22. Lacuna Coil – Not Enough
23. Ozzy Osbourne – Mama, I'm Coming Home
24. Kamelot – Center of The Universe
25. Manowar – Gods Made Heavy Metal
26. Avenged Sevenfold – A Little Piece Of Heaven
27. Cradle of Filth – Nymphetamine
28. Killswitch Engage – The End of Heartache
29. Bullet for my Valentine – Bittersweet Memories
30. Pink Floyd – Coming Back To Life
31. Guns N' Roses – November Rain
32. Children of Bodom – She Is Beautiful
33. Motley Crue – If I Die Tomorrow
34. Megadeth – Sealed With a Kiss
35. The Scorpions -Still Loving You
Have a Headbanging METAL WEDDING!! HELLYEAH!! Also sharing the Metal Laser cards that would be best for your Metal theme wedding.

For More: 
The Ultimate Wedding Reception Playlist for your Wedding Day – 123WeddingCards
25 Awesome Mother-Son Wedding Song Ideas
45 First Dance Songs For Every Getting Married Couple – 123WeddingCards